Orms Direct has been optimised for mobile devices – get the Orms experience while you're on the go!
Our optimised mobile version of Orms Direct is now live! Visit www.ormsdirect.co.za with your iPhone, Android phone or any other mobile device to check it out – it will automatically load the mobile version of the site.
With the mobile version, you get the complete Orms shopping experience, and you can also search for pricing info and other details while you're on the go: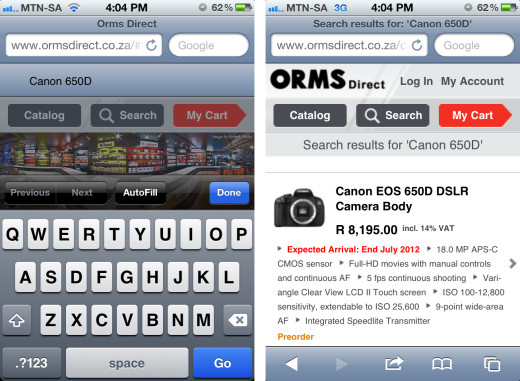 Let us know what you think of the site so far – we welcome any constructive feedback! Also, if you spot a bug, please give us a heads up – we're constantly striving to offer the best experience available!