We're calling on our community and all local artists to help save The District Six Museum.
Save The Six is an initiative by a network of individuals, companies, and creatives who have come together to help keep The District Six Museum open.
The District Six Museum was founded as a space for advocating for social justice, for reflection, and contemplation. It's very existence challenged the misconceptions about the members of the District Six community. Today, the museum serves as a rich reminder of the community's collective past and continues to be a space to share stories of heritage, history, and identity. This monument of memories must be preserved.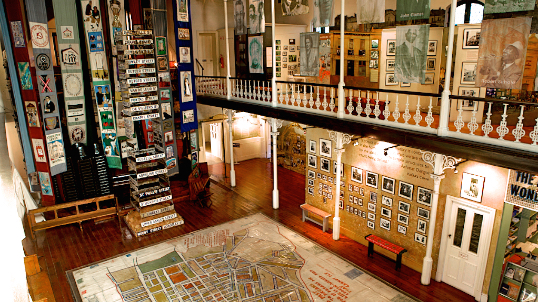 Like many institutions, they are feeling the dire financial impact of COVID-19. This is where you, our community, come in.
We're calling on photographers, local artists, and creatives to submit works for auction. All proceeds from the auction will go towards the operating costs of The District Six Museum. The auction will be hosted on Between 10and5, with the support of Business and Arts South Africa and The Orms Team.
SUBMISSION DETAILS:
What art can I submit?
Artwork, prints and sculptures/objects are all accepted for submission.
How to submit via WeTransfer:
When submitting via WeTransfer, select the "send as link" option. Once you have the link, copy and paste it onto the submission form.
Does digital art apply?
If your artwork is digital and requires printing, please send the file via WeTransfer. Please note that there will be a limit to the substrate and size of the print.
How do I submit?
Please send images of your work via WeTransfer.
What if my art is selected?
You will receive a mail with drop-off / collection details.
Please contact Gemma Shepherd at gemma@gemmashepherd.com if you have any questions. The deadline for submission is 16 October 2020