Portraits of the Himba people of northern Namibia, taken by Kyle Mijlof on his 50,000 km journey through Southern Africa.
Capetonian photographer Kyle Mijlof has been travelling all over southern Africa as part of the Jonsson Journey, documenting his experiences along the way.
Kyle recently crossed the 50,000 kilometre milestone on his trip, and decided to celebrate the achievement by going to a part of Africa that he had not visited before – the Upupa Falls on the border between Angola and Namibia.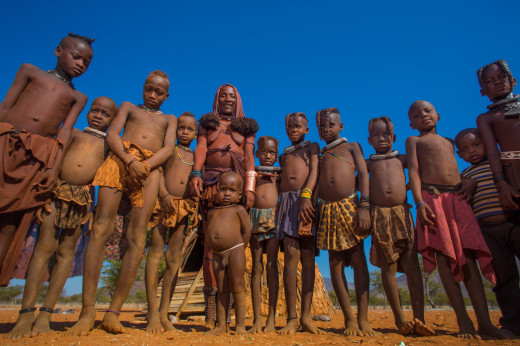 Here's what he had to say: "It was one of my favourite shoots I have done in a long time. It's of the Himba tribe in northern part of Namibia, the Kunene area. I recently hit the 50 thousand kilometre mark of the trip and thought it was about time I got to go to a part of Africa I haven't visited before, so I headed over to visit Epupa Falls on the Angolan border for two days."
"I went and visited a small village along the 180 km road from Opuwo to Epupa, after bush camping and living off rice for five days. All they asked in return for me taking some snaps was for some rice, pasta and maize meal. I spent the afternoon with them using mostly sign language for communication. Two of the girls then wanted to go into town, so I gave them a lift in exchange for taking some photos of them at the waterfalls."
Follow Kyle's trip on the Jonsson Journey blog, and view his previous features on Orms Connect.