Last night, Eric Nathan inspired us with his presentation on travel photography – here's the roundup!
It is difficult to distinguish as to whether Eric Nathan is primarily a photographer or a traveller. I think in his case it is impossible to separate the two entities. Both of his passions have a mutualistic relationship, whereby they both feed off, and into, each other. Eric's travels have taken him to over 86 countries, across all continents, all of which he has documented through his lens.
Last night, Eric presented his first talk (the second will be tomorrow morning at 10h00, but it's already fully booked!), where he described his last two decades as a travel photographer.
Eric discovered his love for travelling and photography at about the same time. Once he had completed his degree in Marketing at UCT in 1990, he went backpacking around London. Armed with his rucksack, a little point-and-shoot camera (digital photography was yet to make it's mark on the world) and no knowledge of photography whatsoever at that stage, he embarked on the first of many travels.
While he was in the UK, his camera broke and he decided to buy an SLR to replace it. He was shooting on slide film, which unbeknown to him was the standard of professional photography. It produced better quality photographs than regular film, analogous to the digital forms of JPEG and TIFF files.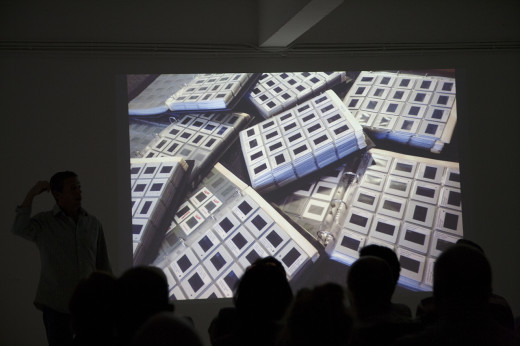 He was soon running out of funds and went to the USA. This is where he acknowledged the fact that the travel bug had bitten him. He asked himself, "What can I do to sustain further travels?" and the answer was blatant – travel photography. The seed had been sown and from that point he took the plunge into the realm of travel photography. He got involved in the film industry and began submitting his photographs to magazines. He read photography magazines and experimented with different techniques.
In 1996, Eric's first photograph was published. Getaway magazine published a photograph he shot of the sunset behind Lion's Head.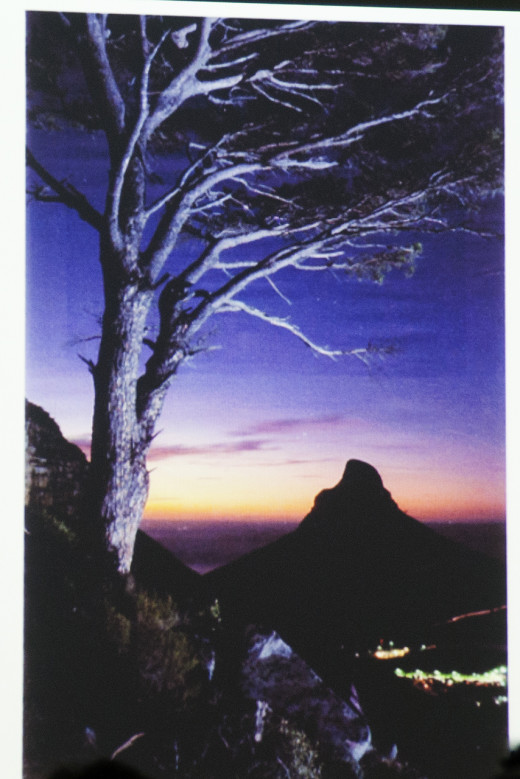 Eric's travels continued with a four-month overland trip with his brother from Germany all the way down to Johannesburg. He didn't have much money at that time, but spent whatever he could on film – which only amounted to about ten or fifteen rolls! They ventured through Morocco and the Western Sahara, all through which Eric was documenting the landscapes with his camera. He began submitting his photographs to stock libraries, and has been making his living from such libraries ever since.
Eric describes how stock photography works, and how he made it work for him. He explains how photographs are reproduced in editorial articles. He talks about the equipment he travels with. He shares his struggles and successes.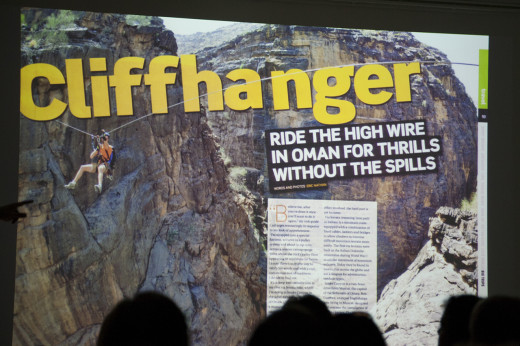 Throughout his talk he provides anecdotes of the nuances of travel. Adventures, landscapes, cultures and events that are only really exposed when you actually physically travel to a place. So many things are just not advertised in travel brochures and The Lonely Planet guides. He tells stories of photographing horizontal star trails close to the Equator, lab rats that sniff out landmines in Africa, the zip lining rock faces in the Middle East, amongst so many more.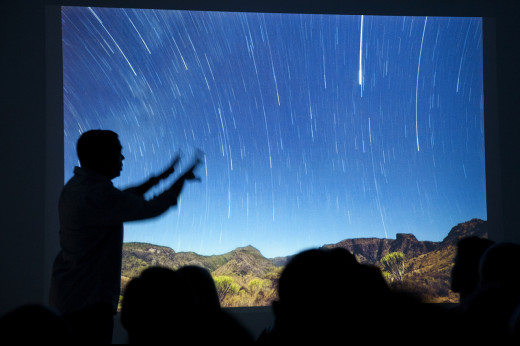 So in conclusion, one can clearly say that Eric Nathan's talk cannot be summed up as either a lecture on photography or an account of his travels and adventures. Rather, it is a holistic portrayal of the life of a travel photographer.
Stay updated with more Orms presentations and workshops by signing up for our newsletter!