Photos from the opening of Melanie Cleary's 'Another Day' at Erdmann Contemporary, featuring beautiful black & white portraits.
Cape Town-based photographer Melanie Cleary's latest body of work, Another Day, is now on show at the Erdmann Contemporary gallery in Kloof Street.
Another Day is a series of beautiful black and white portraits captured over a period of four years at a selection of homes for children with special needs. Melanie spent two of the four years getting to know the kids and building relationships with them, and these deeper connections are apparent in the photographs.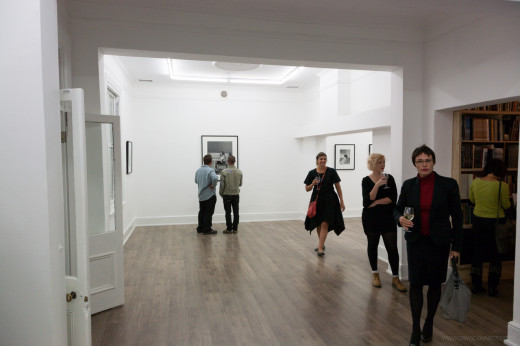 From the artist's statement:
"I have always been interested in capturing the other, those on the fringes of society, those who would usually be over-looked or ignored, the marginalized. Similarly, I find my projects and inspiration at unexpected moments and places, unsolicited and unplanned. Like the day, I accidentally walked in on a body building competition that resulted in my 2006 series, The Hero Within.

Another Day shares a similar genesis, the project found me. This time, inspiration presented itself in the form of undated, black and white contact sheet prints framed
and installed in the foyer of one of the oldest special needs children's homes in South Africa. I was on a job, commissioned by a client to photograph the building."
"I immediately knew that I had found my next series. It was an inspiration and simultaneously a challenge. Working in black and white film was a departure; it required a different working mode and lacked the convenience and instant gratification of the digital camera. I wanted to interrogate and illustrate the classicism of the medium, capture the personality of each of these children, and reflect their unencumbered youthful spirit.

Over a period of two years, I came to know the children. I familiarized myself with the greater environments of the school and its facilities and observed how the children interacted with each other and in their surroundings. I also developed a unique relationship with each of them, they came to trust me. In time, my presence at the school, in the classrooms and on the playground had blended into their everyday lives. I took my first portrait when it became clear that the novelty had worn off, when seeing me with a camera was nothing special anymore, when it finally, for them, turned out to be just another day."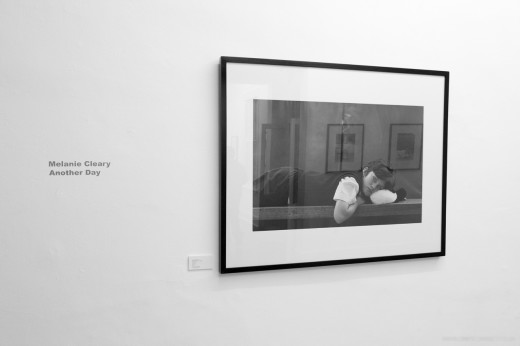 The exhibition will be on show until 30 May at Erdmann Contemporary, 84 Kloof Street, Cape Town. The works were printed on Ilford fibre-based black & white paper at Orms Print Room & Framing.
Here's a few photos from the opening. You can view more works on the gallery's website.