In the enchanting world where technology meets artistry, photographer Paris Brummer delves into the spellbinding allure of instant photography, where digital pixels transform into tangible prints, and where the Polaroid I-2 camera stands as the ultimate instrument of creativity.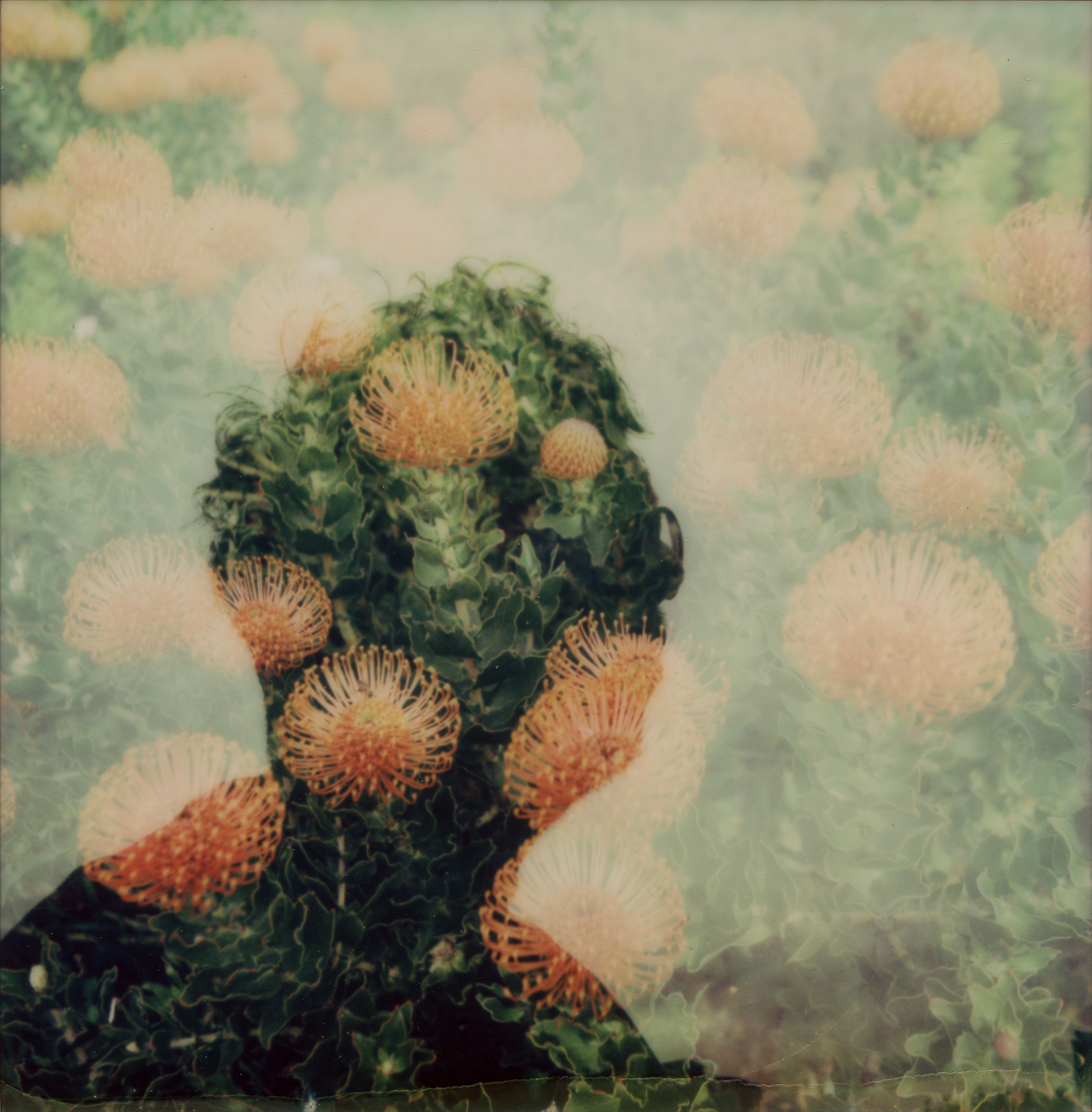 Please tell us a little about yourself.
My name is Paris Brummer, and I am a freelance photographer based in Cape Town. I studied fine arts at UCT and photography at Vega. I specialise in Architectural and Interior photography. I enjoy any excuse to see and document the world differently.
What inspired you to become a photographer, and what keeps you passionate about it?
I was inspired by the idea of composition and seeing things from a different perspective. I also worked in a video store during high school and grew fond of different types of lensing and lighting scenarios used in cinematography. Gradually, I opted for a love for the still image over the moving one.
What keeps me passionate about photography is the continued growth of image technology and the existing analogue and digital framework. This means we now have even more tools at our disposal to nurture our imagination and enhance image creation.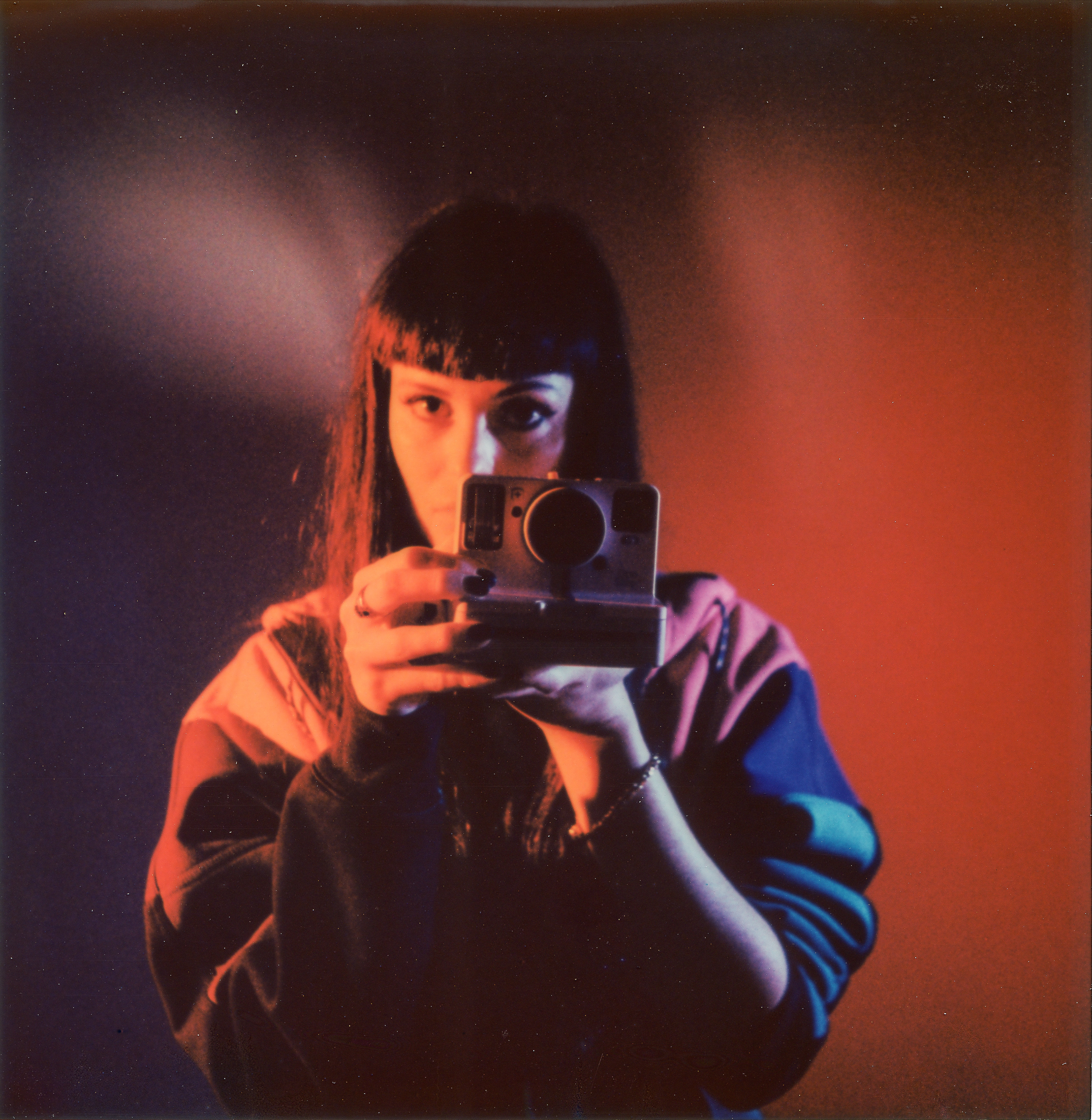 What equipment and software do you typically use for your photography?
I am a Nikon girl through and through. For both digital and analogue, my processing tools include Adobe Lightroom and Photoshop.
What is your connection to the Polaroid brand?
My connection to Polaroid goes far back to when I was a kid. I would go to my mom's fashion shoots after school, and in between doing homework, I would watch the photographer test his lighting and composition on Polaroid first. Later on, when they reviewed the shots from the day, they would cut out all of the test polaroid shots and curate everything. Sometimes these tests would land in the bin, and I would make it my mission to collect them. It was quite magical seeing something in real life become immortalised in front of you on a small sheet of photographic paper. Since then, I've always owned different formats of Polaroid cameras.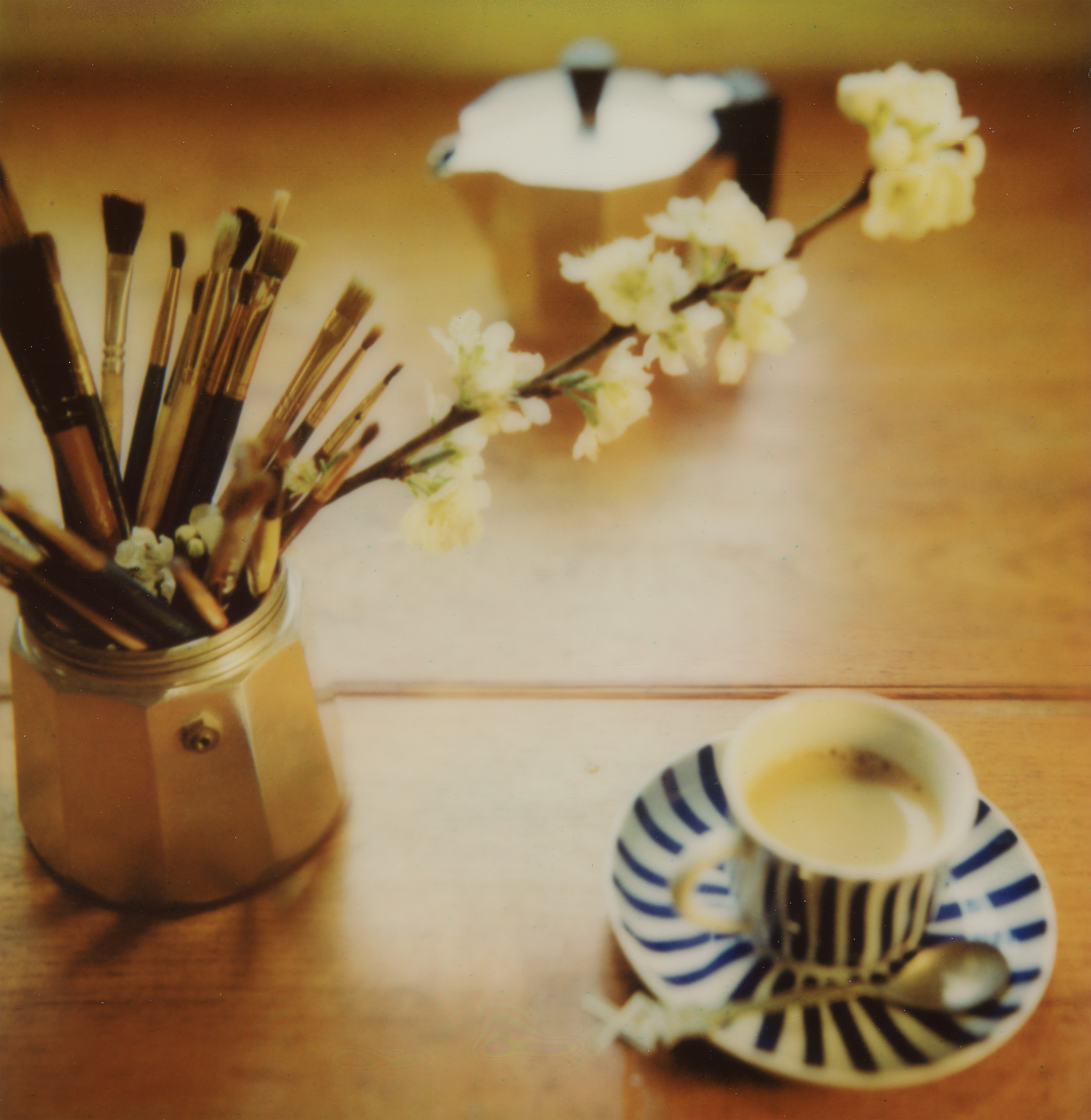 What is it about the brand that you love so much?
I love how the brand constantly teaches me about patience (the time waiting for a Polaroid to develop) and a lot about trust (trusting myself to get the shot right the first time). I also love the brand's vision to nurture our love for creativity and its celebration of the imperfections that come with the image-making process.
Ultimately, I love the brand's sheer determination to survive and thrive after its close encounter with the analogue angel of death. In 2008, Polaroid ended the production of their film, and the very last factory closed its doors. The brand would go on to be revived by the Impossible Project, which later became Polaroid Originals and is now rebranded to just Polaroid.
Please tell us a little about the new Polaroid I-2 camera.
The Polaroid I-2 is a new professional instant Polaroid camera equipped with complete manual controls, a Lidar focusing sensor, a large optical grade PC and Acrylic lens, Bluetooth app integration, and a PC sync port for studio flash. In 2023 (15 years after the original Polaroid corporation ceased production), we have an instant Polaroid camera that allows us to push the boundaries in image creation with the sharpest lens ever found in a Polaroid camera. It combines the best modern-day technology with a loved and respected instant analogue format.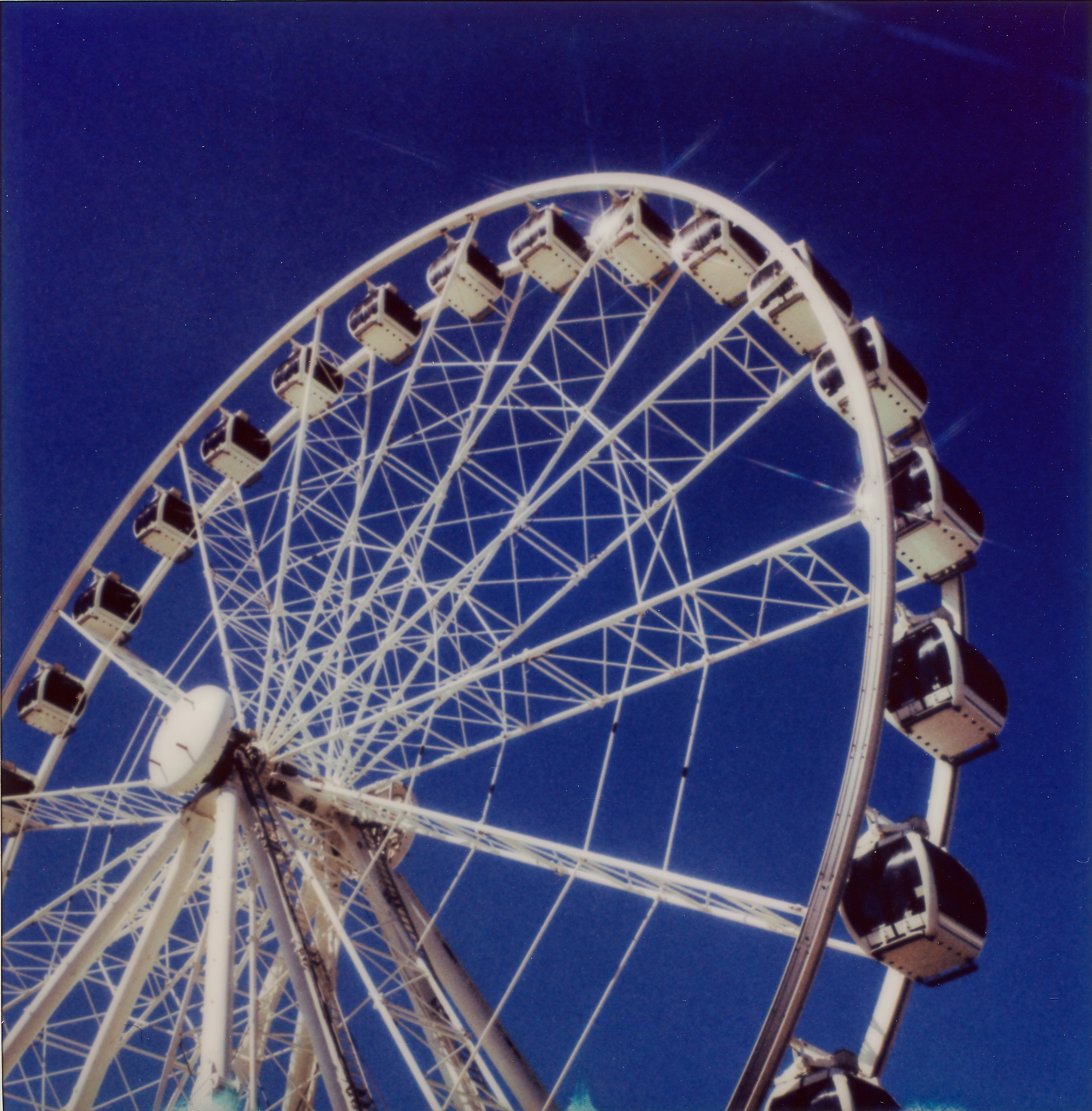 What are some of the outstanding qualities of the camera?
The camera features 6 control modes (Aperture, Shutter Priority, Self Timer, Multiple Exposure up to 4 shots, Auto, and Manual) that allow for complete creative and technical control. It also boasts a +2 and -2 EV exposure compensation dial. These manual adjustments can be made in real-time with an integrated light meter display inside its generously large – and underrated – viewfinder. It also has a three-element optical grade PC and Acrylic lens system with Lidar focusing that produces incredibly sharp images every single time.
The 98mm focal length welcomes a wide field of view with the largest aperture f/8 since the Polaroid SX-70 and a minimum close focusing distance of 0.4m. The lens has a 49mm screw thread allowing for the use of any creative filters – and because it meters through the lens, this means ND and BW filters are welcome. Last but not least, the camera boasts a 2.5mm pc-sync port allowing full creative expression with the use of external speedlites and studio flashes.
How easy is it for someone new to instant photography to use this camera?
I would say it's probably the best camera to learn how to start and master instant photography. If you are already familiar with photography on other mediums like film or digital, it is very easy to apply or translate the same knowledge of exposure control to the Polaroid I-2. The Auto mode on the I-2 allows for exposure and focus lock with a slight press of the shutter button so you can intentionally compose an image exactly how you would visualise it on a digital or film camera. The exposure of the built-in flash is surprisingly accurate and human-friendly. You'll thus not blind your subject or blow out your images. The Polaroid I-2's ease of use and manual control will encourage your exploration into its other modes.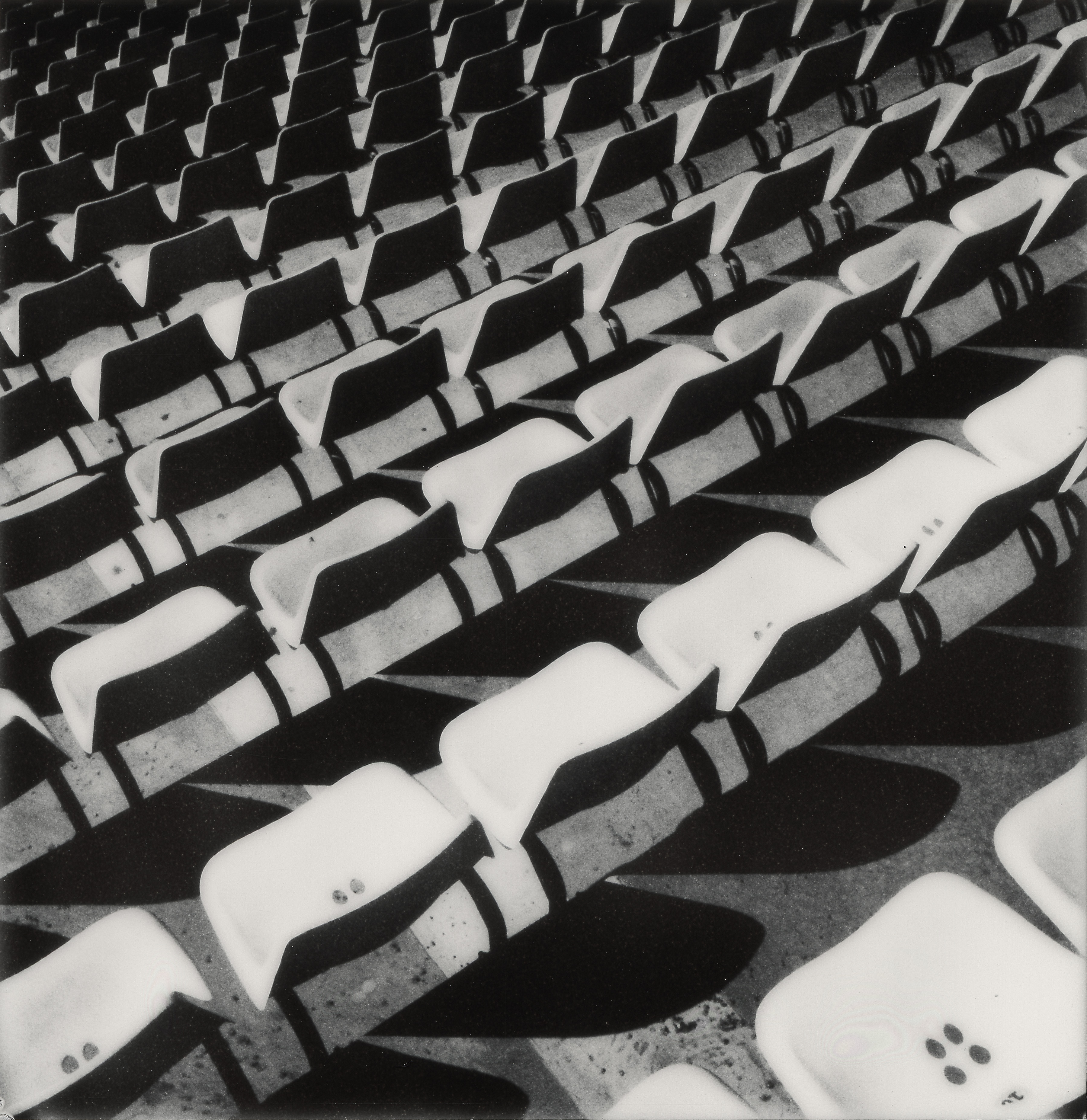 What are some of the advantages of instant photography?
Having an additional tool in your arsenal to pre-visualise and create tangible images without delay. Another advantage would be that it is an honest, tangible medium that embraces an unedited, once-off by-product that can never be replicated again or publicly shown unless digitally captured.
We live in a time where our lives are governed by social media and a saturated volume of imagery, and it's beneficial to have a medium that encourages quality over quantity and inspires a more human, creative, and meaningful world. Similarly, it's a time when AI image generators are constantly evolving and growing, and it's somewhat reassuring to know that there is a tangible photographic medium solely created by the human hand and mind.
In your opinion, why should people purchase this camera?
People should purchase this camera to nurture and harness their technical skills and creative love for photography. Digital cameras and editing programs have made it easier to pick up bad photography habits with the reassurance that your 'cheat' or 'mistake' can be rectified by either auto camera modes or post-production. The Polaroid I-2 is an analogue camera that makes you unlearn some of these bad habits and strive for a well-made photograph that encompasses both your knowledge and love for photography. It allows you to make intentional creative and technical decisions while embracing imperfections that are part of the analog image-making process.
Photographers (both amateur and professional) will appreciate experimenting with their technical knowledge on a creative analogue medium. Existing Polaroid users and fans of the brand will respect the advancements in innovation, the brand's aspiration for self-improvement, and its willingness to stay relevant. And newcomers to the instant medium will want this camera to learn the craft of shooting instant analogue photography.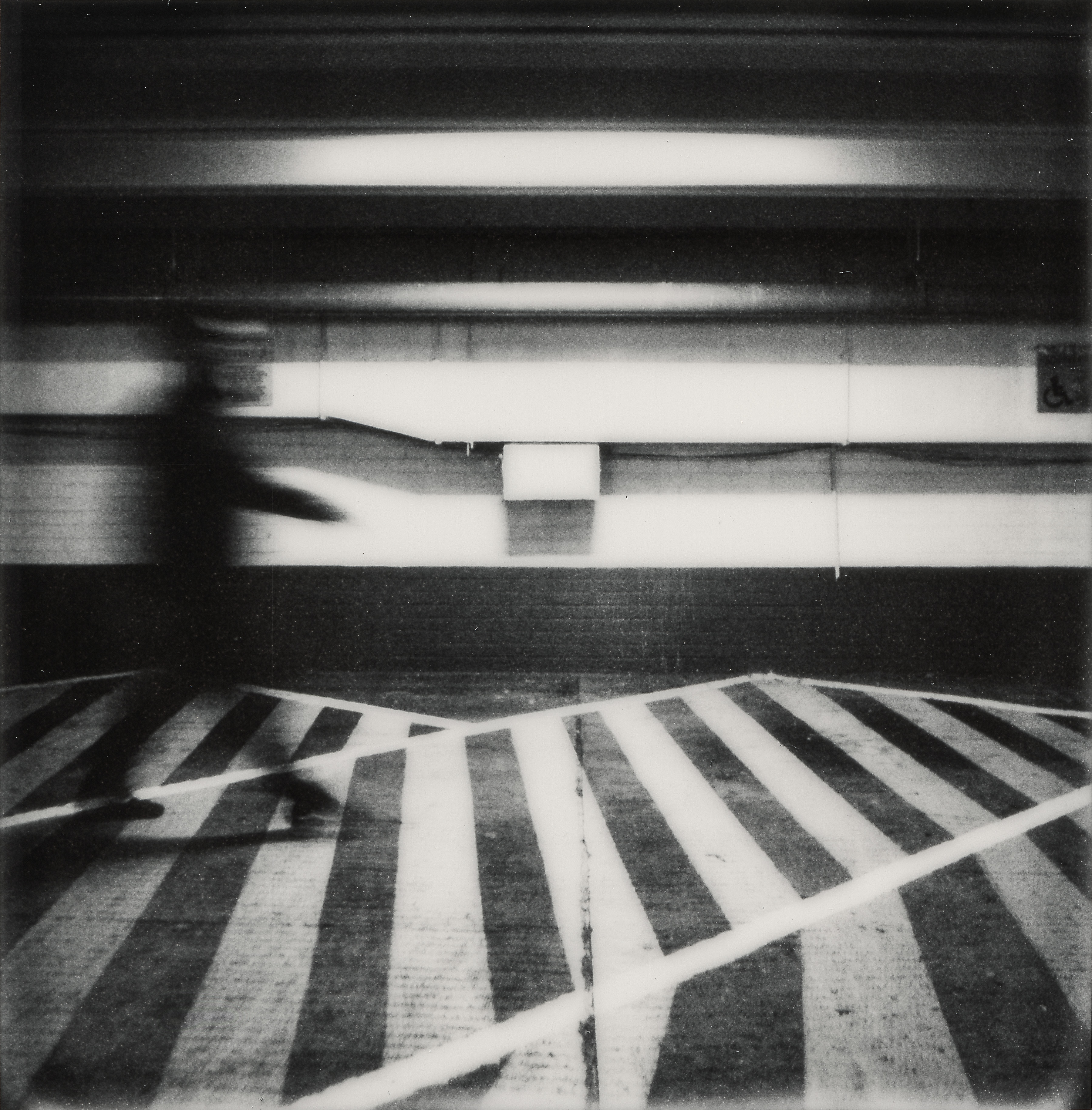 Could you share any insights or advice on producing exceptional photography using the Polaroid I-2 camera?
As mentioned above, the I-2's Auto mode is surprisingly accurate and helpful when you want to create an image relatively quickly without having to recite your aperture f-stop times table. However, if you have the luxury of slowing down and taking your time creating an image, then you have a powerful tool at hand. It's equipped with complete manual control options to help you physically visualise your concept. I would advise extensive use of the Aperture and Shutter priority modes as these aid deliberate exposure and creative composition choices.
To address the elephant in the room – yes, it is not the most affordable medium, and there is always the guilt of wasting a shot due to indecision or doubt. Hence, I would advise slowing down to think about your image before pressing the shutter. My hit rate on the I-2 was way higher than on any other Polaroid camera with a close 8/8 successful pack. Always remember that the polaroid will dry slightly darker, and be prepared to compensate for this in high-contrast situations with high or low-key lighting. Lastly, the internal display will accurately relay the focusing distance to you to avoid a miss-focused image.
What are some common misconceptions people often have regarding Polaroid cameras and instant photography?
That they are toy cameras only reserved for parties or events. Polaroid cameras can be used for any kind of subject matter. Some photographers and fine artists only produce work on Polaroid and extend their process to emulsion lifts, physical manipulation of the Polaroid (stitching or drawing on the Polaroid), and even large mosaic-tiled works, made from many Polaroids.
That it is only used for portraiture or shooting people. Andy Warhol may have cemented this notion of instant photography, but Polaroid loves the abstraction of everyday things, shapes, textures, and patterns. I use it for architecture and landscapes.
That it is not temperature sensitive. Polaroid is extremely sensitive to extreme temperatures. Your unused film should always be stored in the fridge or kept cool in a cooler bag on location or when travelling. It will go pink if it's very hot and blue/purple if very cold. The best time to shoot for prolonged periods outdoors is during Autumn and Spring when the temperature is fair. If you need to shoot in summer or winter, be sure to keep the film cool or warm in between shots.
That Polaroid film is not sensitive to X-ray machines at airports. Because it is rated at 640iso, it can produce chemical or colour shifts if undergoing extensive X-ray exposure. To be safe, ask security for a hand check or buy an x-ray film safe bag.
That polaroids should be shaken to speed up development (thanks, Outkast). They should be placed face down somewhere warm and away from light. Shaking it will negatively affect chemical development.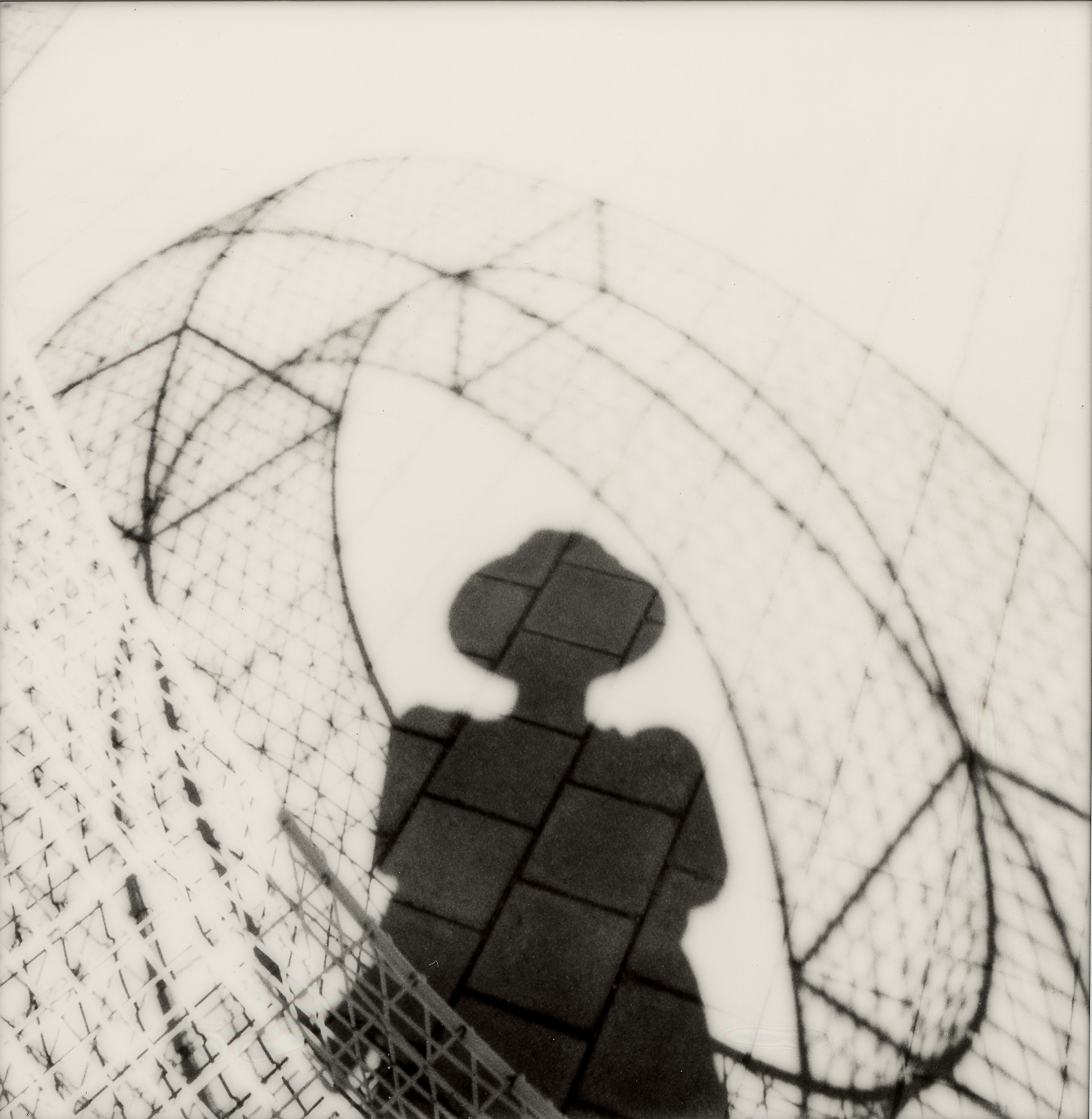 Anything else you'd like to add?
Play to the strengths of the square frame. If you are unsure of how an image is going to look, you can always use your phone's camera in square mode to help you compose an image.
Don't be scared; get in closer and fill the frame. Polaroid loves details and sharp textures.
Polaroid loves bright sun but not heat. Heat will dramatically affect chemical development, but bright light will produce stronger colours and contrast.
When in doubt, use the flash. The Polaroid I-2 has the best flash of all the Polaroid cameras and will meter for the situation to expose a correct image.
Leave the Polaroid for a minute or so before pulling it away from the black frog tongue (this will prevent light streaks from the chemicals)
Be patient and keep the Polaroid warm and/or face down while it is developing. There is a rumour that the shirt pocket was invented to store your Polaroids during development.
Always keep your film door rollers clean. Dirty rollers can affect the smooth ejection of chemicals and result in spiderweb-like shapes in the corners of your image.
Don't overthink it. Look for repeating patterns or shapes, textures, or colours and play with concepts of minimalism, abstraction, or maximalism.
Don't forget to recycle your empty film cartridges. Polaroid 600 and SX-70 film will have a battery in them that needs to be disposed of with other e-waste. All film cartridges have a plastic and metal frame that needs to be separated and disposed of respectively.
And in all honesty, have fun. Embrace the imperfections.