Photojournalist Scott Ramsay is spending a year in the wild, focussing on South African conservation. Part 01: Table Mountain.
Welcome to my first Year in the Wild blog post for Orms Connect! My name is Scott Ramsay and I'm a photojournalist, focusing on conservation in South Africa. I'm travelling for a year to 31 of South Africa's most special nature reserves and wilderness areas.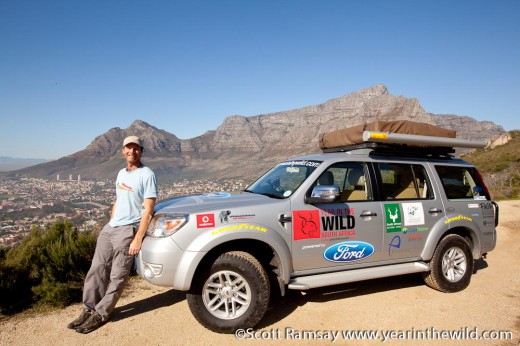 My goal is to document and photograph these last remaining wild places in our country, and to interview the people who make conservation possible. Ultimately, I'd like – in some small way – to raise awareness of South Africa's wild areas.
I'm going to be visiting places as diverse as Kruger, Drakensberg, Richtserveld, Kgalagadi, Mkambati (on the Wild Coast), and Table Mountain National Park.

My first stop was Table Mountain National Park in Cape Town…I spent a week on the mountain recently, sleeping in the tented camps at Silvermine and Orangekloof. Even though I'm a Capetonian, and have photographed the mountain and peninsula for more than ten years, I never get tired of this iconic landmark. The light is always different, the weather is always changing, and I'm always discovering new things. We are so very lucky to have this mountain on our doorstep.
For more, please have a squiz at the project's website or the Facebook page.
Until next time, stay wild. I'm off to West Coast, Tankwa Karoo, Namaqualand…but I'll be posting some content to Orms Connect as I go.