Just In: The brand new DJI Ronin-S 3-Axis Handheld Gimbal for DSLR and mirrorless cameras is perfectly designed to give creators the freedom of stabilized shots in the moment! Let's take a look…
With advanced stabilization, precision control and manual focus control capabilities all packed in a handheld form factor, the DJI Ronin-S 3-Axis Handheld Gimbal allows users to seamlessly capture moments on the move, stabilizing footage while mounted to moving platforms at speeds of up to 75kph, and is able to carry a weight of up to 3.6kg with a battery life of 12 hours.

What does this mean for filmmakers? Well, essentially the Ronin-S inspired creators to become their own film crew! With the Ronin-S it has never been easier to capture spontaneous moments with clarity and ultimate control. The gimbal also offers filmmakers all-in-one control with the SmoothTrack technology allowing the transition from motion to camera angle control with one hand! SmoothTrack applies to all three axes (pan, tilt and roll). Hold down the front trigger to transition from Upright to Underslung Mode in one seamless movement with no gimbal framework obstruction. New Sport Mode allows you to capture fast-moving scenes instantly.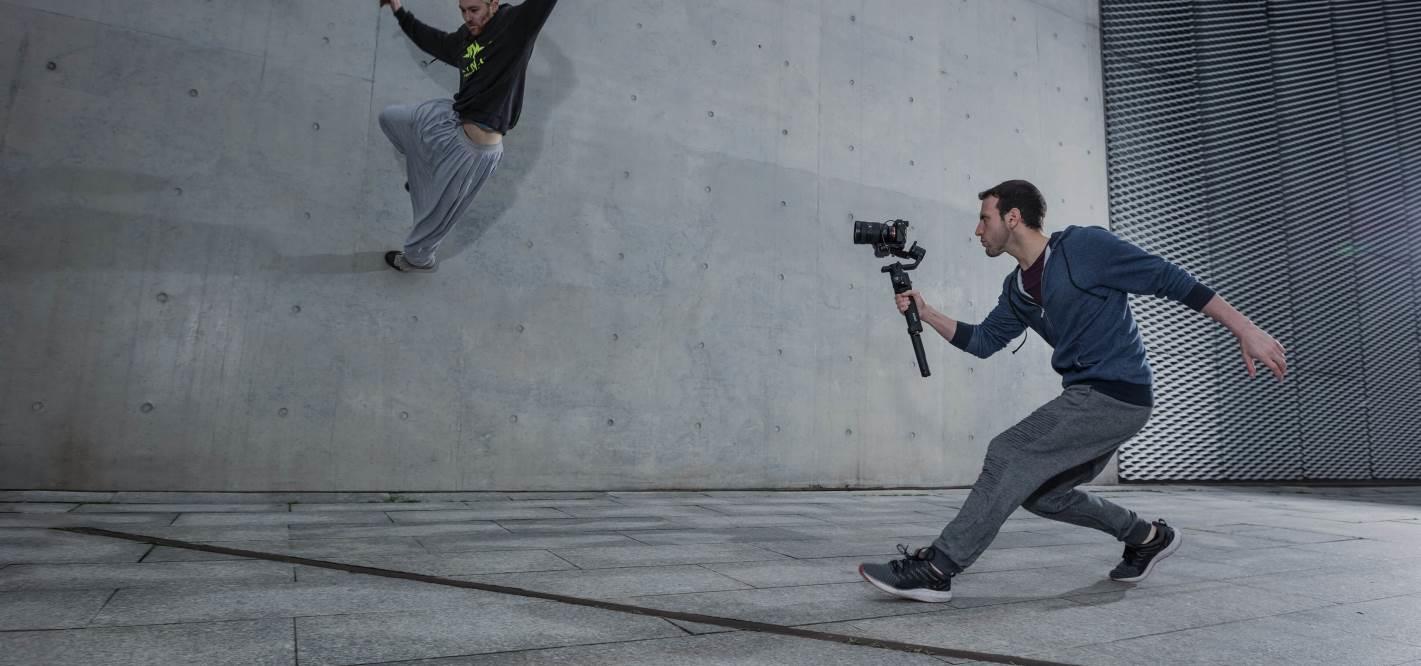 Operating the Ronin-S is effortlessly smooth and with the easy-to-control Focus Wheel, continuous focus on a moving subject is at the tip of your fingers. You can also opt for an external motor, allowing for a broader compatibility to all lens types while enhancing precision control.
With a single click you can switch between 3 user profiles while holding down the Mode button activates a revolutionary new Sport Mode which lets users capture fast moving objects.
The ability to be fully run one-handed by a single person, while maintaining smooth operation free from unwanted shake is just another feature of the ergonomic design. It can also be mounted to an RC Buggy for low tracking shots and acts as a stabilized remote head when attached to a jib, making it portable and versatile.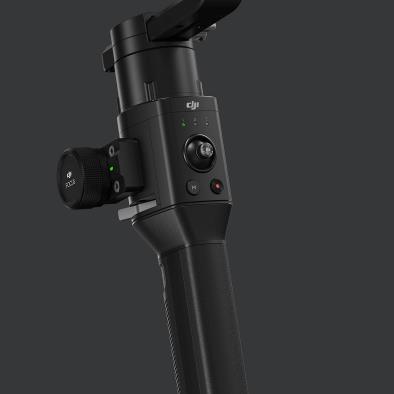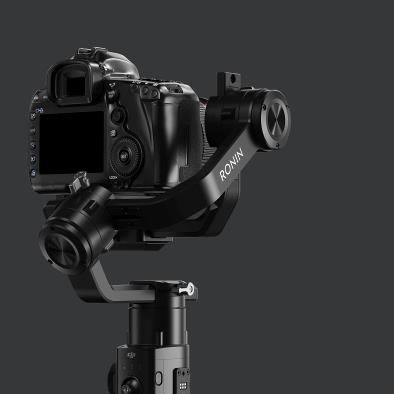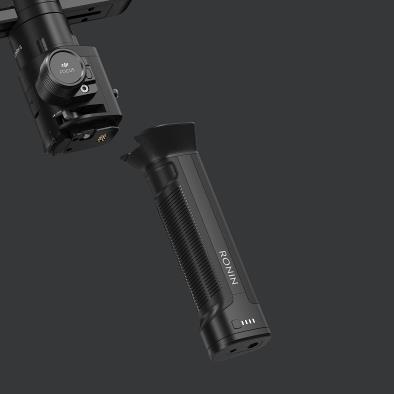 We know that it takes imagination and carefully planned shots to create the most dramatic scenes. The Ronin-S has covered automated creative modes as well, unlocking filmmakers true potential. But sometimes you need more than just a gimbal – how about multiple accessory mounts giving you full support for mics, LED lights and even an external monitor? The Ronin-S has that covered too, as well as compatibility with DJI control devices like Force Pro, Master Wheel and also features an S-Bus port for third-party remote controllers.
The Ronin-S supports almost any DSLR or mirrorless set up on the market, offering direct camera control.

Key Features:
Professional 3-Axis Stabilisation
Obstruction-free Design
Versatile Mounting
Focus Command Unit
SmoothTrack Control
Hot Swoppable Battery
We're expecting the DJI Ronin-S 3-Axis Handheld Gimbal sometime near the end of June but be sure to pre-order here in the meantime!