Have you seen Sony's interesting QX Smart Lens cameras yet? Read more about the innovative QX10 and QX100.
If you've been following camera news and rumours, you will probably have spotted Sony's interesting new QX Smart Lens. Officially unveiled yesterday, the Sony QX10 and QX100 cameras pair up with smartphones to offer improved image quality, portability and control.
It's a promising concept, and we can't wait to get our hands on the cameras to test them out. The basic idea is that since smartphone users are already carrying around a device with a great screen and connectivity, all they need to make for an even better camera is a larger sensor and an improved lens – and that's essentially what the QX10 and QX100 cameras offer.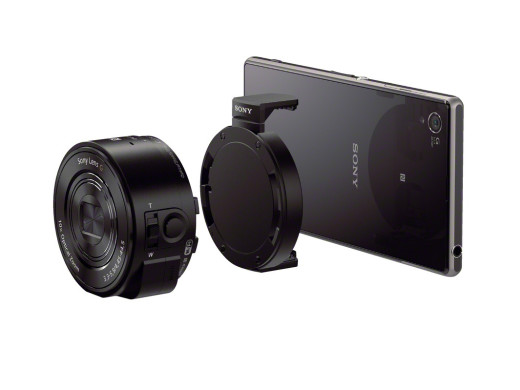 By dropping the screen and substituting it with a smartphone, Sony's QX cameras are also more affordable than their donor cameras – the QX100 is basically a Sony RX100 Mark II without a display, which is one of the most highly rated compact cameras available today.
Both cameras pair with both Apple iOS and Google Android powered smartphones, and they connect with either NFC or WiFi. Once connected, the smartphone can be used as either a remote viewfinder and shutter, or the camera can be attached for a more traditional form factor.
QX10 Specifications
10x Zoom, 25-250mm equivalent.
18.2 megapixel 1/2.3″ CMOS sensor.
ISO 100-3200
Maximum shutter speed of 1/1600.
Video capture at resolutions up to 1440×1080.
Storage on MicroSD or Memory Stick Micro.
QX100 Specifications
3.6x Zoom, 28-100mm equivalent.
Large 20.2 megapixel 1″ CMOS sensor.
ISO 160-6400
Maximum shutter speed of 1/2000.
Video capture at resolutions up to 1440×1080.
Storage on MicroSD or Memory Stick Micro.
Hands-On Impressions
Pricing and Availability
Nothing official has been announced by Sony SA yet. Once we have concrete details, we'll upload the QX Smart Lens cameras to Orms Direct.
Product Images