This just in, DJI have just announced their new gimbal-stabilised pocket camera the DJI Osmo Pocket!
Orms is excited to announce that we will be hosting the official South African launch event for the exciting new DJI Osmo Pocket. To find out more and to book your spot please follow this link. 
2018 has been a rather exciting year for DJI fans with a wave of new and improved products being released in the past 11 months. But DJI aren't done yet, last night in Los Angeles they introduced the world to their latest pocket-sized gimbal-stabilised camera the DJI Osmo Pocket. The smallest 3-axis mechanical handheld gimbal in the DJI family to date.
So what can we expect from the new DJI Osmo Pocket? If you are a fan of the DJI Osmo Mobile 2 you'll be thrilled with this new smaller relative featuring a 1/2.3-inch sensor, 80° FOV, and f/2.0 aperture camera that shoots 12 MP stills and 4K60P stabilised video. This 3-axis mechanical handheld gimbal precisely adjusts for your movements in real time ensuring you always shoot the smoothest video possible.
In our opinion, the most exciting new feature of the DJI Osmo Pocket is it's incredibly small size. Built to be as comfortable in your pocket as your smartphone or wallet, the DJI Osmo Pocket is truly able to fit as seamlessly into your life as possible. Combining mobility and stability which gives you the ability to truly capture and share every moment while you experience it.
Choose from five intelligent shooting modes; FPV for first-person action shots, ActiveTrack allows you to select your target and seamlessly track their movements, 3×3 Panorama gives you the option to shoot truly breathtaking panoramic shots of your surroundings while Motionlapse and mode allow you to seamlessly turn hours into seconds and the handy NightShot mode automatically detects and illuminates low-light scenes so you always get that perfect shot.
Take full control of the camera and gimbal movements from the onboard touchscreen all while connecting your new device to the handy DJI Mimo app. Developed with storytellers in mind, the new DJI Mimo app gives you full creative freedom with editing tools, templates and access to a dedicated content-sharing community to keep you inspired with fresh ideas and constant content sharing.
Key Features
Gimbal Camera with 1/2.3″ CMOS Sensor
Compact & Lightweight. 116g, 12cm Height
Up to 4K Video at 60 fps, up to 100 Mb/s
12MP JPEG or DNG Raw Still Photos
Includes Lightning & USB Type-C Adapters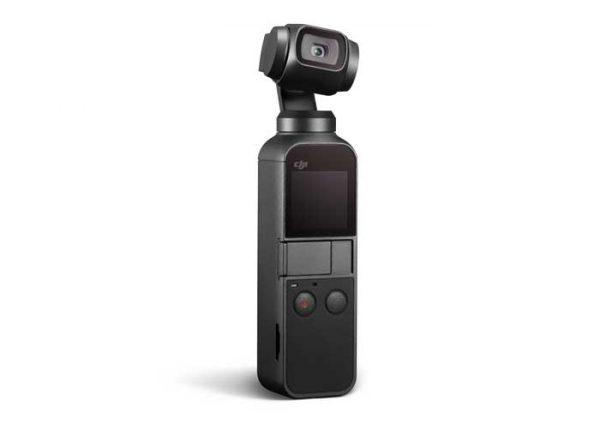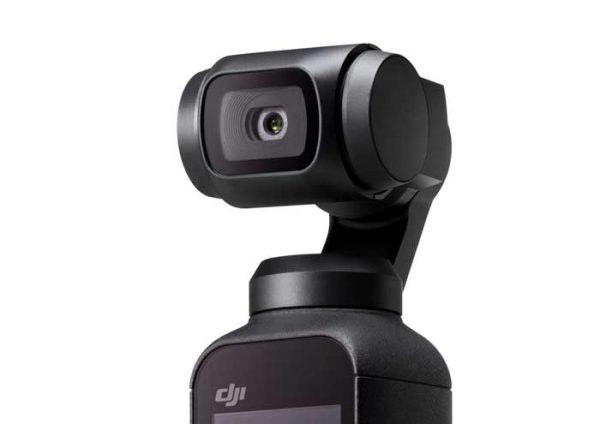 Could the Osmo Pocket be the new go-to for those adventurous vloggers out there? We'll have to wait and see, but it looks like this new addition to the DJI family could be just that!
Pricing and Availability
We are expecting stock to arrive in mid-December, to have a closer look at the new DJI Osmo Pocket and to find out all of the specs have a look at it on Orms Direct here.