Sony has announced four new cameras in their Alpha range, including two DSLRs and two new NEX mirrorless compact cameras.
August 2011 announcements: Nikon | Canon | Sony
It's been a busy couple of days, with all three of the largest consumer camera manufacturers releasing some new cameras. We'll have more details for you guys in the coming weeks, but here's some introductions to Sony's new hardware.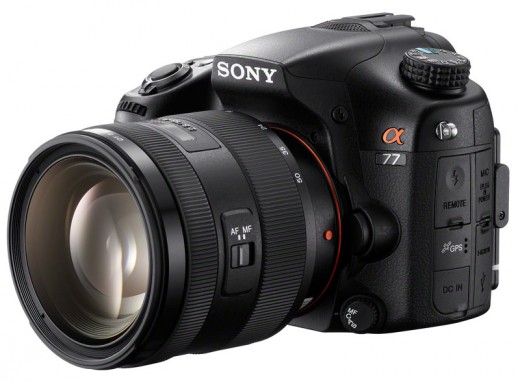 Sony Alpha A77 – New prosumer level DSLR, with a 24.3 megapixel APS-C (crop) sensor and a very interesting new swivel display, a pellicle mirror and a high-resolution electronic viewfinder. High speed mode allows shooting at up to 12 fps.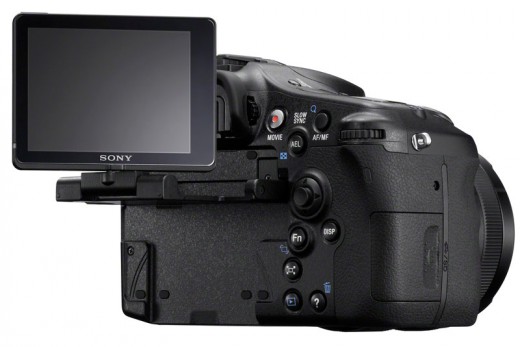 A77 swivel display.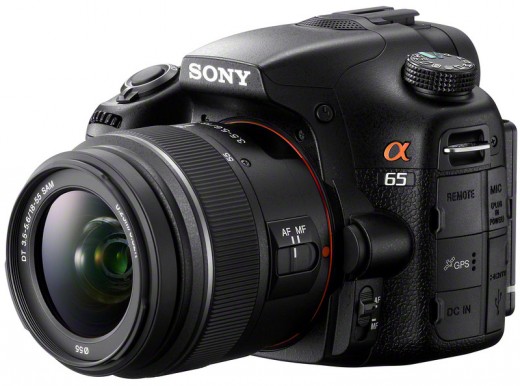 Sony Alpha A65 – New mid-level DSLR with many of the same features as the A77, including the 24.3 megapixel sensor and the pellicle mirror. High speed mode is slower, but still very fast at 10 fps.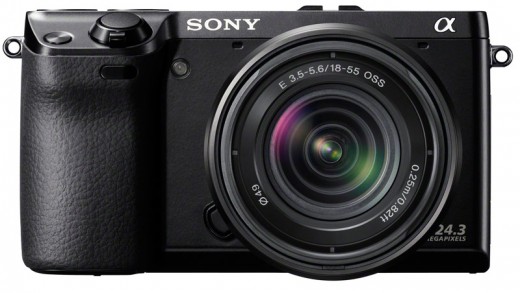 Sony Alpha NEX 7 – The new top-end mirrorless camera in the NEX interchangeable lens series. Features a 24.3 megapixel sensor and some very interesting control wheels and an odd-looking pop-up flash. More info.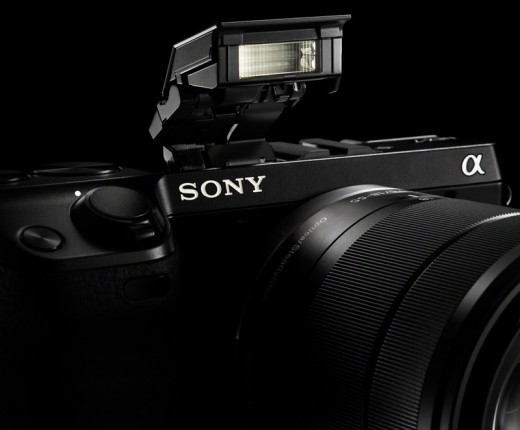 NEX 7 pop-up flash.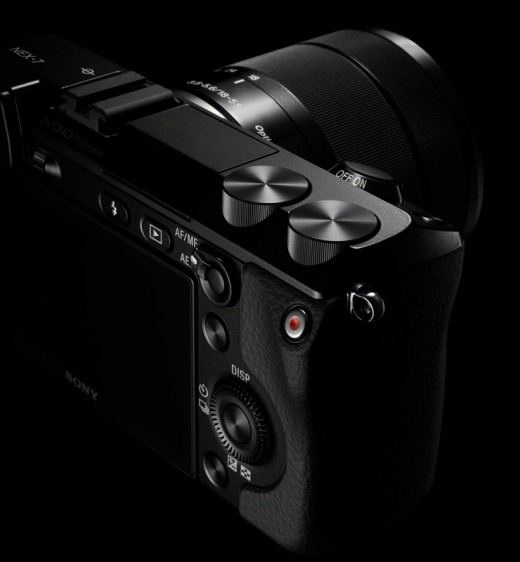 NEX7 control wheels.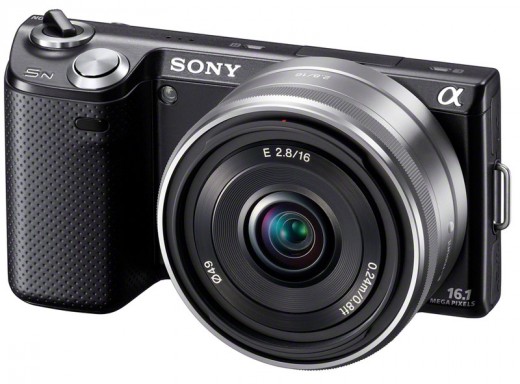 Sony Alpha NEX 5N – An update to the previous flagship NEX 5, with a new 16 megapixel sensor and a lower price. More info.