The "entry level" cinematography camera market just got busy – New Canon C300 and RED Scarlet cameras announced!
Update Monday 7 November 13:08
Just to clarify the pricing of the Canon C300 and RED Scarlet-X:
The Canon C300 includes bundled accessories such as a monitor and display, which retails for an estimated price of $20,000. On the other hand, the RED Scarlet-X comes in two versions, one containing the core unit on its own for $9,750, and a kit containing accessories such as the EF-mount, display and handle – which retails for $$14,015. Check the lists below for the full kits.
Canon C300 – EF Mount available January 2012 – $20,000
EOS C300 Body (with Grip/Camera cover R-F-3)
Monitor unit
Handle unit
Battery Pack BP-955 (also available as optional accessory)
Battery Charger CG-940 (also available as optional accessory)
Compact Power Adapter CA-940 (also available as optional accessory)
Eye Cup
Viewfinder Cap
Thumb rest
Tripod base TB-1
WFT Attachment
Measuring Hook
AC Cable x2
DC Cable (for CA-940)
Shoulder Strap SS-1200
XF Utilities Disc Ver. 3.0
RED Scarlet-X Canon Mount Package – Coming Soon – $14,015
SCARLET-X brain
Al Canon Mount
DSMC SSD Side Module
DSMC Side Handle
RED PRO 5" Touch LCD
2x REDVOLTS
1x REDMAG 1.8″ 64GB
RED STATION 1.8″
AC Power Adaptor (DSMC)
DSMC Travel Charger
Updates courtesy of DPReview – Canon C300 & RED Scarlet-X
We'll keep you guys updated with regards to local availability and pricing of the Canon C300. RED cameras are currently not officially available in South Africa.
___
Yesterday (or this morning, South African time) Canon announced the C300 video camera aimed at professional cinematographers. The Canon C300 comes in two versions, featuring either an EF-mount, the same as Canon DSLRs, or the industry standard PL-mount. Making use of a Super 35mm CMOS sensor, the camera is capable of shooting video at up to 4K resolution, which at 4096 x 2160 is four times the resolution of 1080p.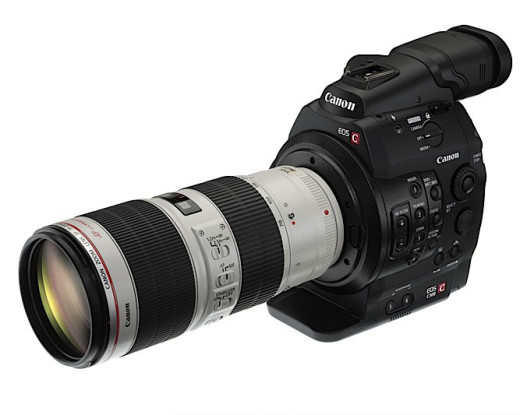 Created purely for serious filmmaking, the camera has also been designed to be compatible with various rigs and accessories, such as grips, displays, viewfinders and microphones. These professional features come with a professional price tag… The camera will sell for about $20,000 – which is a bargain in the movie-making industry, believe it or not.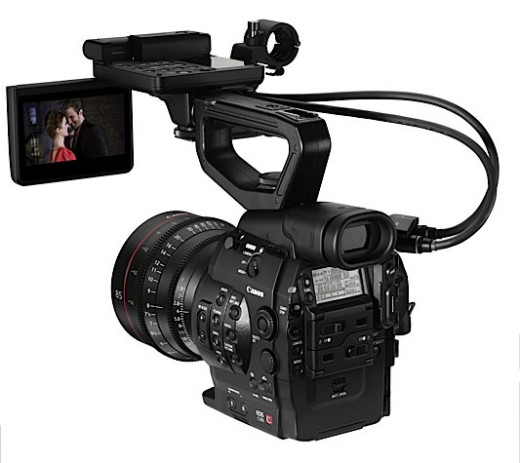 Along with the new C300, Canon also announced 5 new video-optimised lenses. We'll be doing a separate post about them, so keep an eye on Facebook & Twitter!
Not to be outdone, RED also joined the party by officially announcing the oft-delayed Scarlet-X camera. Essentially competing for the same market as the Canon C300, the Scarlet-X is also a compact 4K professional cinematography camera. It's compatible with all the existing accessories for RED's other cameras, such as the Epic, but comes in at a much more affordable price of $9,750.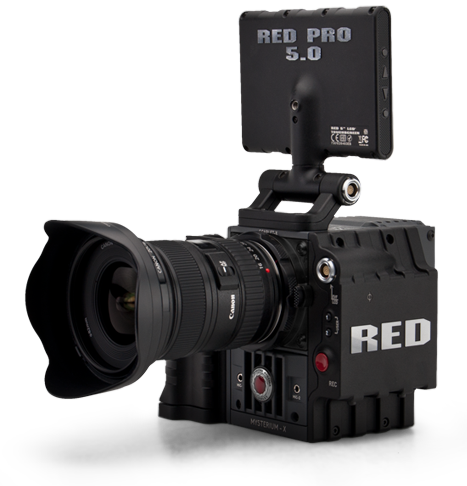 For more information about these cameras, take a look at the links below, or drool over some pictures.
Canon C300 on Engadget
RED Scarlet-X on Engadget