Post, a new exhibition space in Woodstock, will be opening tomorrow night with works by Dylan Culhane, Ed Babb and Raoul Goetze.
Post, a post-production studio at the Old Castle Brewery in Woodstock have decided to transform their offices into a changing exhibition space curated by Dylan Culhane.
The goal of the new space is to remove art from the confines of a traditional gallery by moving it into the everyday space as a type of pop-up gallery. Clients spending time in the Post studio will be able to look at and purchase artworks at fair prices. Exhibitions will only be on display for six weeks at a time, and will continuously showcase new creatives, allowing them to share their works with others.
The inaugural exhibition will open tomorrow night at Post in the Old Castle Brewery, and feature the works of Dylan Culhane, Ed Babb and Raoul Goetze. View more details on the flyer below and browse on for a taste of the works on display.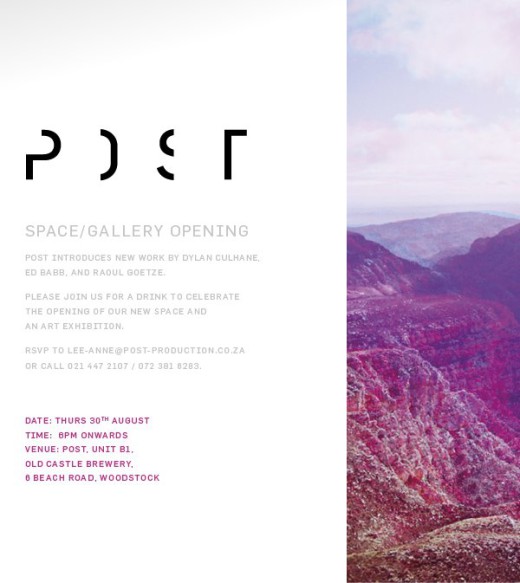 Ed Babb
Dylan Culhane