Meet the just-announced new DX-Format D7200 DSLR, and view the key specifications and photos!
Today Nikon announced the D7200 DSLR for the enthusiast market. The Nikon D7200 will replace the popular D7100 and will feature a new and improved 24.2-megapixel CMOS DX crop sensor with no optical low-pass filter (OLPF) for sharper images and EXPEED 4 for faster and more accurate image processing.
Like the older D7100, the D7200 features a magnesium alloy body and weather sealing to improve durability, allowing you to shoot when nature gets tough. The ISO range has been boosted to 100-25,600 ISO for low-light situations. The built-in Pop-up flash features a commander mode to trigger supported off-camera flash. The Nikon D7200 also has a built-in autofocus motor for AF/AF-D lenses (Metering only with AI lenses).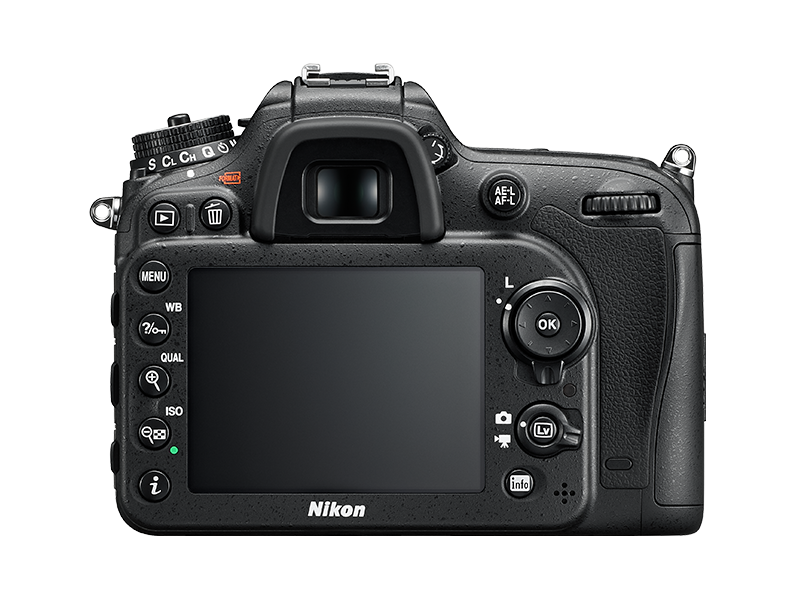 Buffer capacity has been increased and allows the camera to shoot up to 18 consecutive RAW 14-bit lossless compressed images, 27 12-bit compressed shots or 100 JPEG frames. Additionally, this powerful DX-format DSLR offers users the versatility to shoot at 6 frames-per-second (fps) continuously, or up to 7 fps in 1.3x crop mode and lightning fast 51-point autofocus powered by a new Advanced Multi-CAM 3500II DX high-density system.
The D7200 will also allow videographers to record uncompressed and compressed Full HD 1080 footage at 30/25/24p and 1080 at 60/50p in 1.3x Crop Mode. Additionally, Auto ISO sensitivity is now available in manual mode, smoothing exposure transitions without changing shutter speed or aperture, while highlight display is available to confirm exposure. Video controls are available through a dedicated movie menu for quick access, while aspiring videographers can also utilise a built-in stereo microphone with 20 step adjustments to record smooth DSLR audio. The D7200 is also the first Nikon DX-format DSLR to feature a built-in Time Lapse Mode with exposure smoothing, making capturing a beautiful sunset time-lapse easier than ever.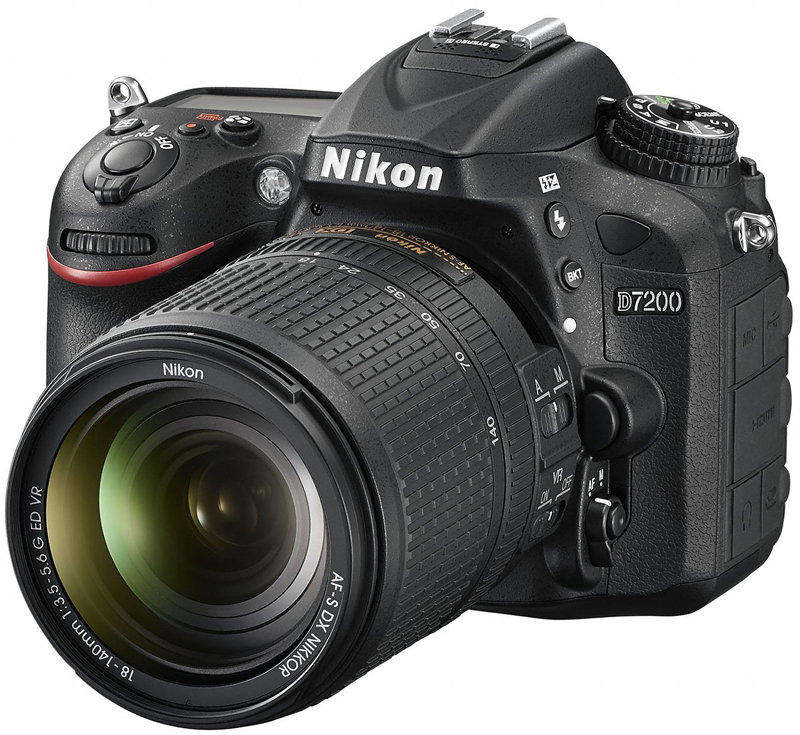 Key specifications:
24.2 megapixel CMOS DX sensor
ISO100-25,600
No optical low-pass filter
6 FPS continues shooting (up to 7 FPS in 1.3x crop mode)
Center AF Point Function at f/8
51-point Autofocus
Magnesium alloy body
Pop-up flash with Commander mode
Built-in focus motor
Up to 1080/60p Video Capture
Dual SD Card Slots
Built-in WI-Fi and NFC
Full HD video at 30 FPS or Full HD at 60 FPS in 1.3x crop
3.2 inch wide viewing angle TFT-LCD
We are still awaiting on local pricing and availability information, but will update you with that as soon as it comes in! You can read more on the official Press Release here.
Summery written by Andre Bezuidenhout.