Photographer and visual artist Ben Heine warps our perspective with his mixed media series called Pencil VS Camera.
Have a look at these interesting images shot by Belgian Photographer and multidisciplinary visual artist Ben Heine.
In the series Pencil Vs Camera Heine has mixed drawing and photography to achieve a new visual reality. The drawings play with the viewers perception. The drawings are held up against the real backdrop by Heine's hand and always carry on from where they are placed in the real images.
Ben's description of this work:
"I just make art for people. I want them to dream and forget their daily troubles. I used to write poems many years ago, I want to convey a poetic and philosophical meaning into my pictures, each new creation should tell a story and generate an intense emotion, like a poem, like a melody".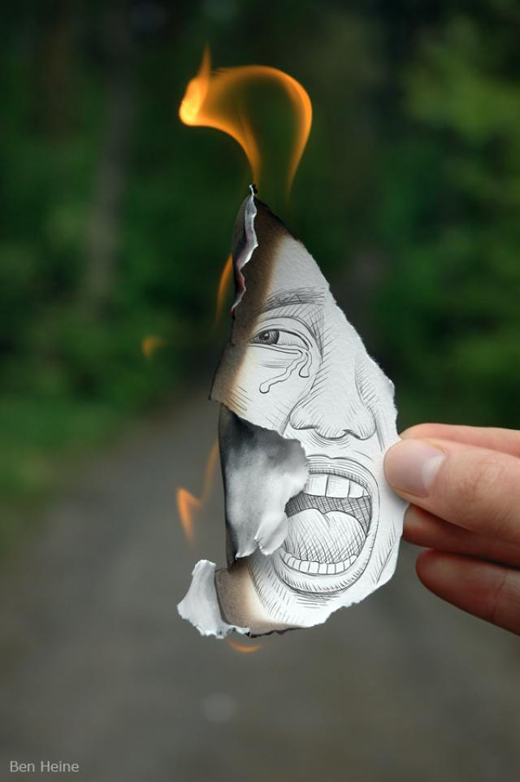 For more images in this series or to view his other work visit his website.