Art Week Cape Town is packed with exhibition openings, creative events and parties. View the schedule here.
Art Week Cape Town is a festival of the creative arts held between 23 November and 7 December 2013, featuring plenty of exhibition openings and events.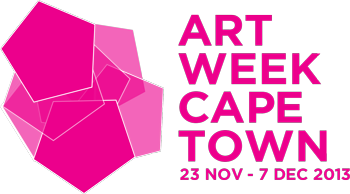 The 2013 Art Week kicked off at the new Zeitz Musuem of Contemporary African Art, or MOCAA, last Saturday. We're planning on visiting the museum within the next week or two, and we'll be sure to report back with our impression and photos.
Here's a look at the highlights from Art Week. For the full schedule and more information, please visit the Art Week website, or download the PDF schedule.
Saturday 23 November
Launch of Art Week Cape Town.
Public opening of Zeitz Museum of Contemporary Art Africa.
Wednesday 27 November
Thursday 28 November
Friday 29 November
Saturday 30 November
Monday 2 December
Tuesday 3 December
Wednesday 4 December
Thursday 5 December
Friday 6 December
Saturday 7 December