Russian photographer captures the unique beauty of snowflakes with a DIY macro setup – here's how he did it.
These magical close-up photos by Russian photographer Alexey Kljatov reveal the unique beauty of individual snowflakes.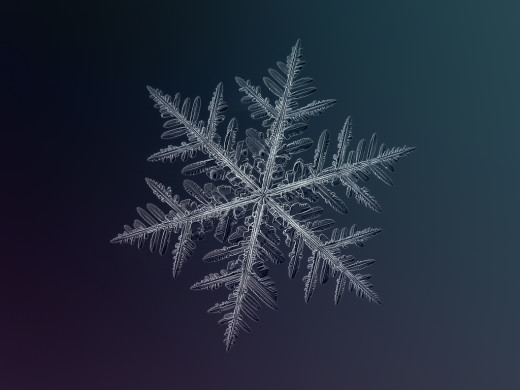 How did he shoot it?
Alexey captured the photos using a DIY rig consisting of a vintage lens taped backwards onto a Canon PowerShot A650 compact camera. Reversing a wide-angle or standard lens and mounting it to the camera or onto the front of another lens is a well known DIY method of gaining close-focus and macro ability. Compact cameras usually already have great macro ability thanks to their short focussing distances, which enhanced the effect even more in Alexey's case.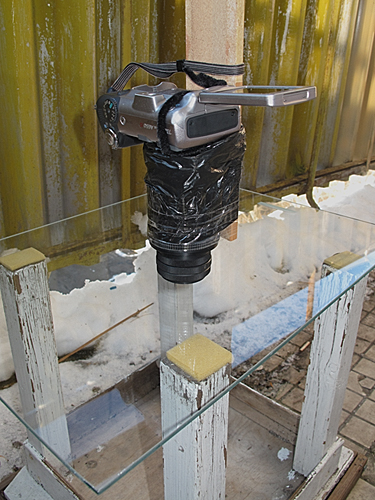 If you have two lenses and would like to try this out, mount the longest focal length lens to your camera, and then hold the shorter focal length lens in front of it, with the front elements facing each other. While holding it steady, get close to your subject – within a few centimetres should do it. If everything looks blurry or out of focus, keep in mind that the depth of field is probably a fraction of a millimetre at this focussing distance, so experiment with moving the camera closer or further away, and adjust the focus rings. Leave a comment below if you have any questions!
Of course, while this setup works, it's not ideal – a dedicated macro lens, macro ring flash and a steady tripod will go a long way towards capturing great macro shots. If you like the reversed lens method described above, a useful device to get would be a filter reversal ring, which will allow you to screw the two lenses together using their filter threads. Mail us for more information or to place an order.
Here's a selection of Alexey's great macro photos. For more, visit the set on his Flickr photostream, or read about the setup on his blog.
Photographs shared with permission.