Photos from the Cape Town School of Photography's 2nd Years exhibition, as well as details of their upcoming end-of-year exhibition.
On Thursday night last week, the Cape Town School of Photography exhibited the portfolios and works of their graduating second year students.
The evening was by invitation only, but the CTSP will be opening their 2013 end-of-year exhibition to the public on Thursday 5 December, which will feature works from both full-time and part-time students. View the invite below for details.
Upcoming Exhibition: Thursday 5 December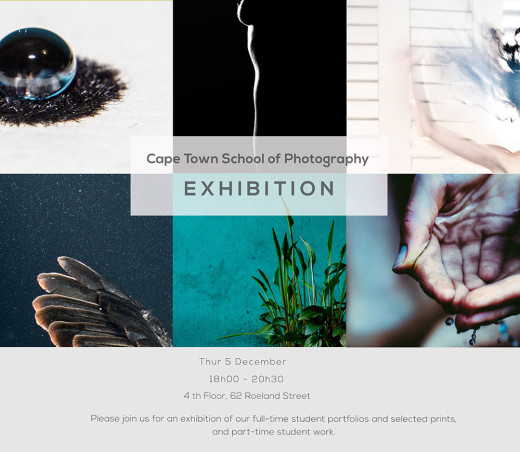 The following students graduated from the full-time course at the CTSP this year: Cass Collett, Thando Xiphu, Teddy Sambu, Seth Ryan, Claudia Emanuel, Cie Vos, Nikita van de Velde, David Tu, Laura Paterson, Sarah Goodman and Erna Van der Merwe.
Here at Orms, we would like to wish them all the best for their photographic careers, and we can't wait to see the work that they'll be producing!
Sandy Maytham-Bailey, lecturer at the Cape Town School of Photography, also adds: "We are exceptionally proud of our eleven 2nd year leavers who produced outstanding results in the final examination. We will miss them all and wish them well."
Photos From The Second Years Exhibition