Orms Print Room & Framing got on board with the incredible Education Programme at The Norval Foundation and sponsored custom wallpaper.
At Orms Print Room & Framing we take immense pride in the work that we do for clients as well as enriching the community so when Lindsay Hendricks, teacher and Education Coordinator at Norval Foundation approached us to enquire about printing wallpaper, we were very excited to get involved in the fantastic project! Part of the Education Programme consists of the publication of a series of children's art books, where the wallpaper scenes were taken from. The book, titled 'How Vincent, A Western Leopard Toad, Found his Croak', teaches children about the museum as well as the importance of nature conservation, art and museums. The story perfectly encapsulates the ethos of Norval Foundation.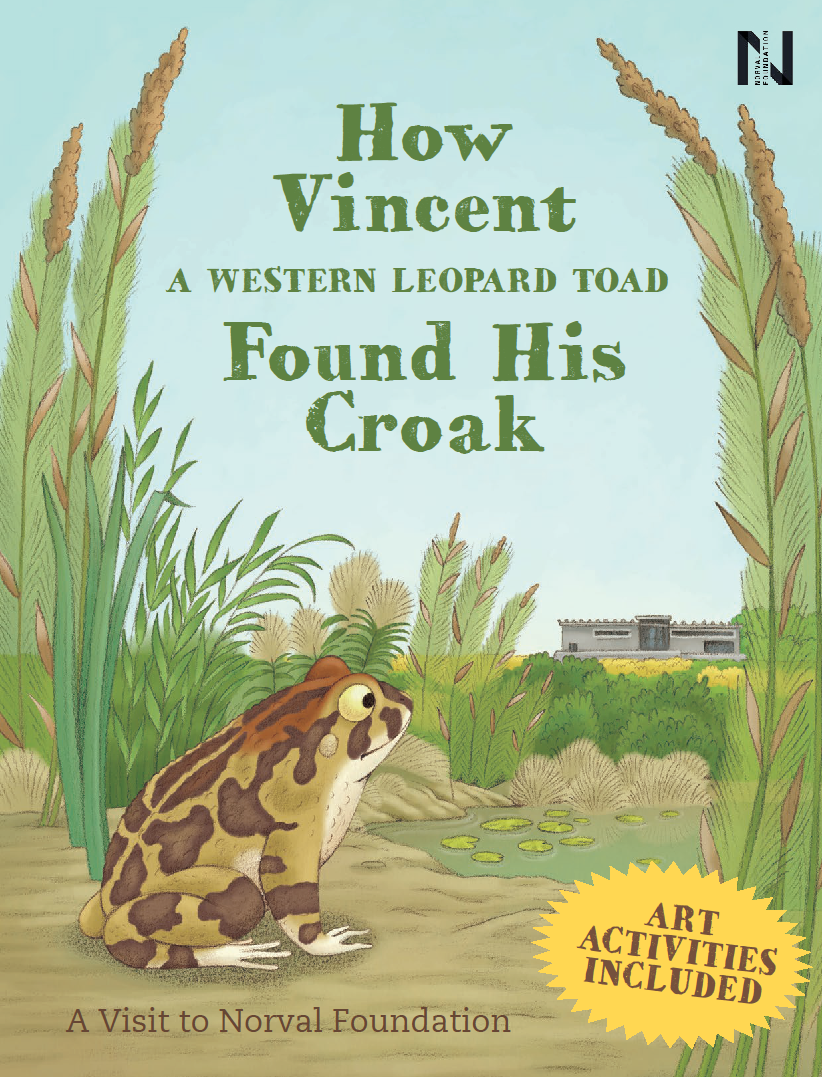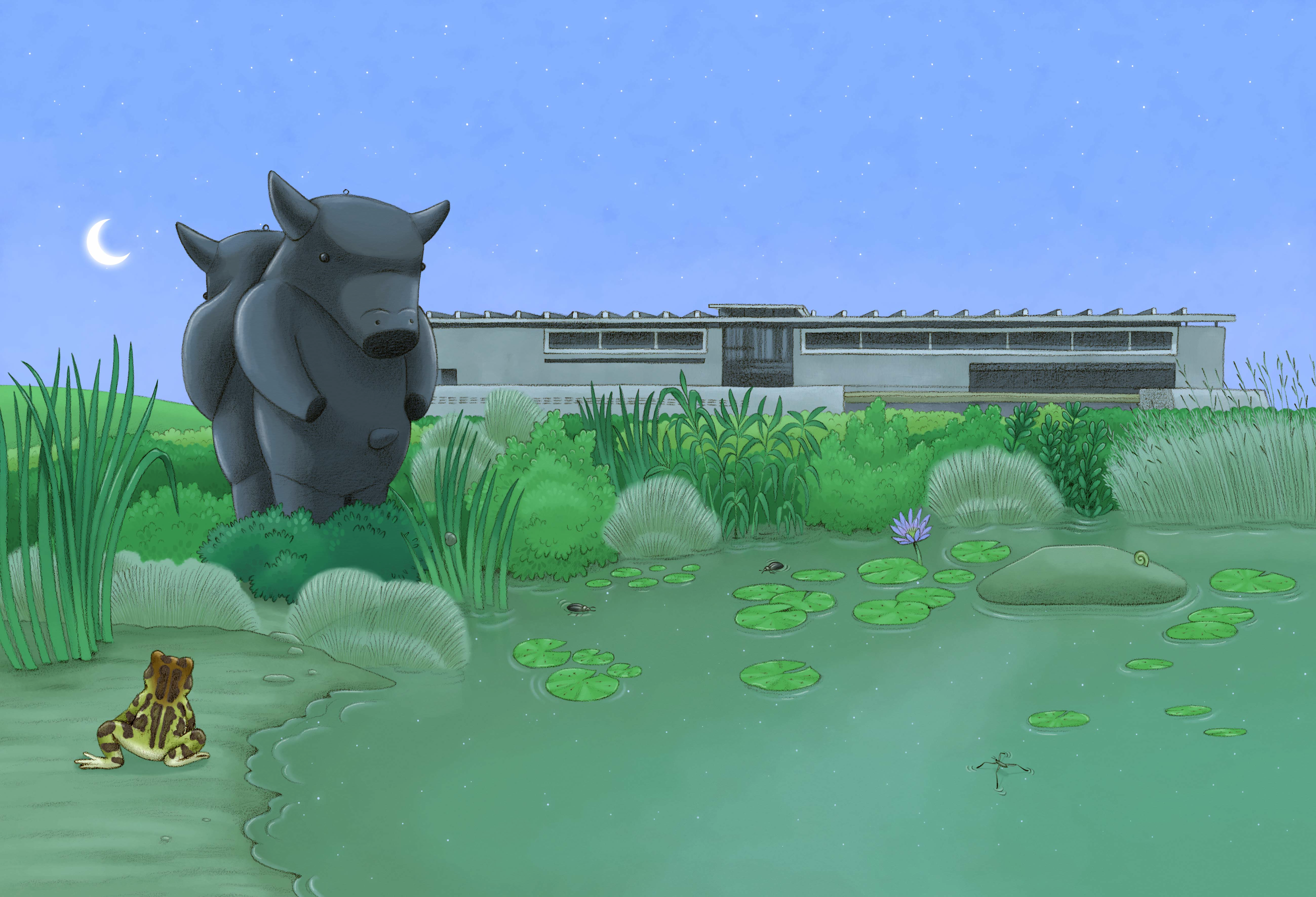 Norval Foundation is a modern centre for the research and exhibition of 20th and 21st-century visual art, and a platform for cultural expression. Built to international standards, the Foundation aims to become one of South Africa's foremost centres for art, and a global art destination. Adjacent to Table Mountain National Park, Norval Foundation combines the experience of art with an appreciation for nature – providing a uniquely South African proposition to the global art world.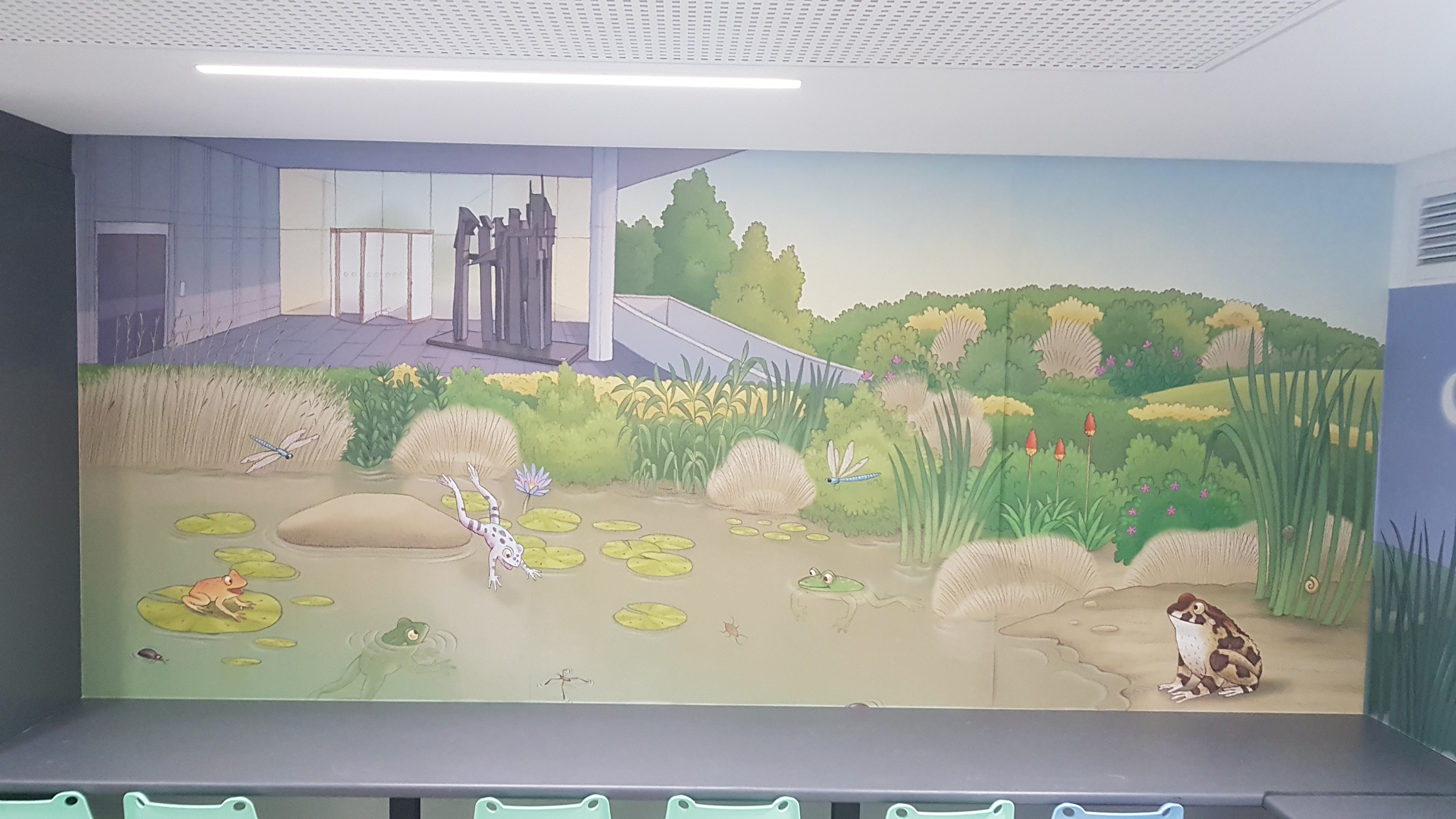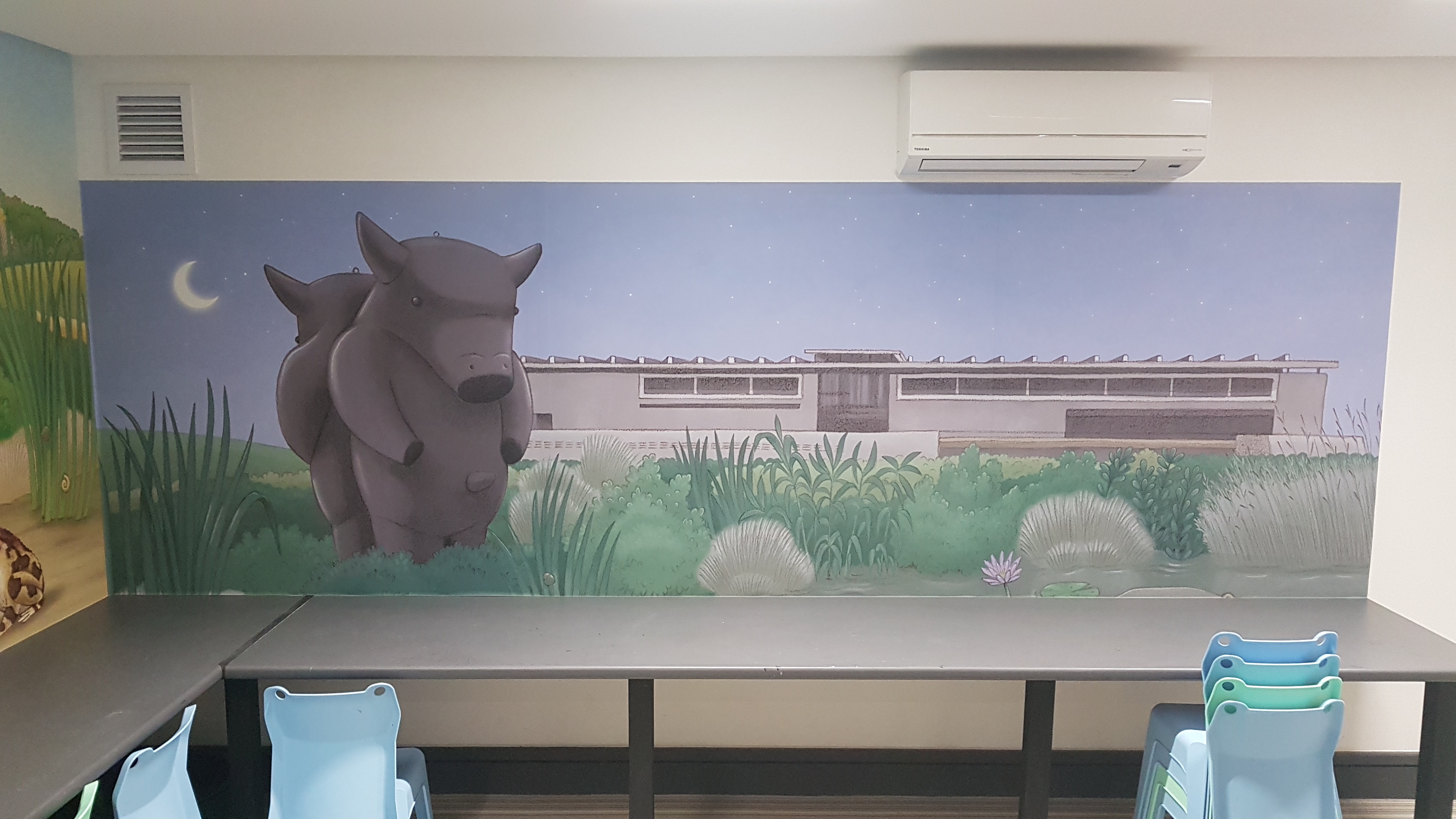 Norval Foundation believes art education is crucial from a very young age and states that 'How Vincent, a Western Leopard Toad, Found His Croak' is on the first chapter in the story of Vincent, the resident Western Leopard Toad. There are still many adventures to come, and each of them will be chronicled with a book of their own. Each new adventure will be closely linked to the new exhibitions in the museum, and to the new concerts hosted, so that there will always be a deep sense of connection to the art and culture at Norval Foundation.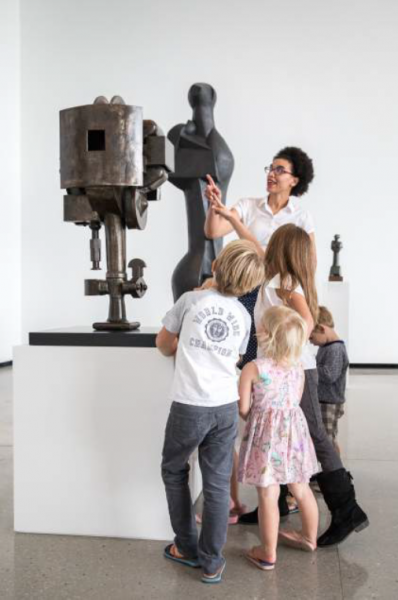 Art has the power to change the way we view the world, the way we view other people and cultures, and ultimately, the way we view ourselves. For our children, it is never too early to learn these lessons. When children develop the ability to learn about art, they can access a deep sense of pride in their cultural history, and come to an understanding of a common humanity.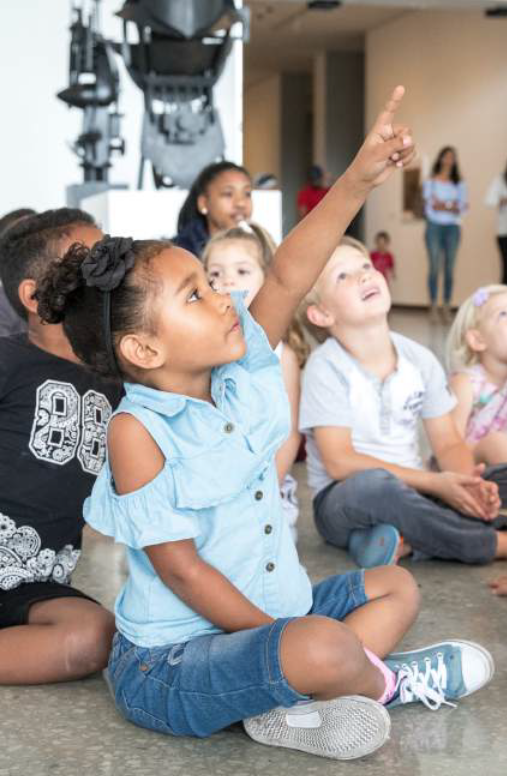 Stories are a great way to introduce ideas and to create the tools for teaching complex ideas, such as the importance of sharing, the passage of time, compassion for others, why we have to protect and conserve art and nature and so much more. It can help children with their own life experiences – it shows them how diverse the world is and that some people's lives are vastly different from theirs.
Vision of the Education Programme:
Arrange outings for schools in surrounding communities including transport, snacks, tours and art activities.
Arrange teacher training workshops for teachers in surrounding communities to improve their art education practice.
Host afternoon holiday workshops with NGOs working with children in surrounding communities.
Host afternnon holiday workshops with NGOs working with underprivileged kids.
Establish the activity room as a safe space for learners in surrounding communities to do their homework or create art.
Establish a literacy programme with surrounding communities to do their homework or create art.
Establish a literacy programme with surrounding communities, incorporating Norval Foundation story books.
Host public events showcasing performance and art of learners.
Host pop-up workshops in surrounding communities.
Establish a Junior Art Council to promote the Foundation and South African art at local schools.
Develop an education portal on website, with resources and activities for parents, teachers and children.
For more information visit Norval Foundation website here and follow them on Instagram here to keep up with the programme and other projects.