Desmond Louw demonstrates a few easy lighting setups for shooting portraits at home using one or two speedlights.
Article and photographs by Desmond Louw.
I visited my sister in Switzerland last week and she asked me to take some studio photos of her. I had to pause and think: "Mmm… All my studio gear is back in Cape Town and I only have two speedlights with remote triggers, an umbrella and a reflector with me, but lets give it a shot!"
The results were awesome and it was so easy, so I decided to share it with you all!
To start, we needed a "studio", so we went down to the basement and used an ordinary white wall as a background. For the first photo I had the umbrella pointing down on her on the left. She was holding a reflector waist height using the light from the same flash to reflect back onto her. About two meters behind her on the right I had a flash for some definition: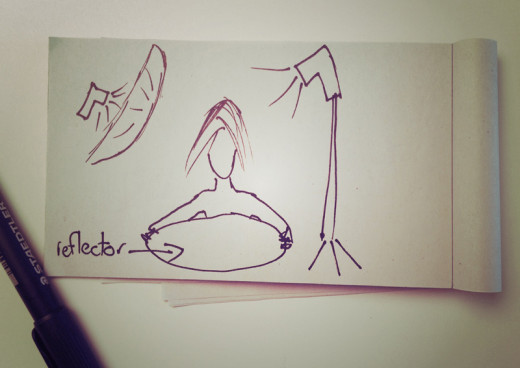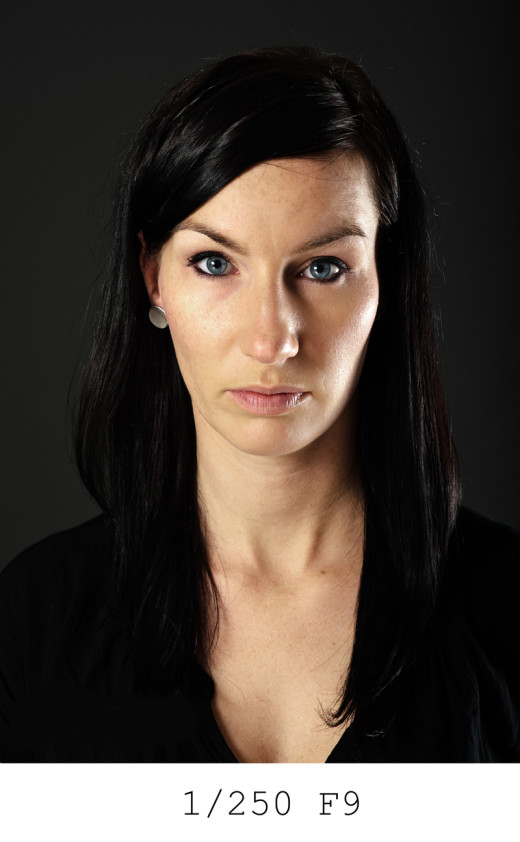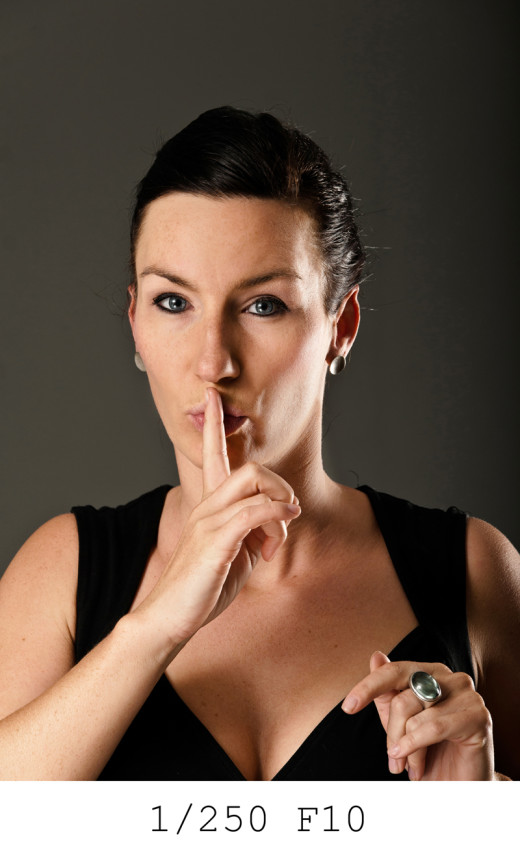 For the second photo I only used one flash! I was playing around with my aperture to get that shallow depth of field look that I personally love so much. I took this at f/1.6. I had the umbrella at the left and the reflector on the right. Do you see what I mean with the shallow depth of field? Notice that her eyes are in focus and the tip of her nose and ears are not.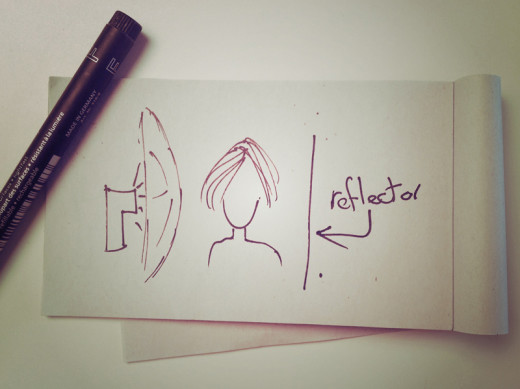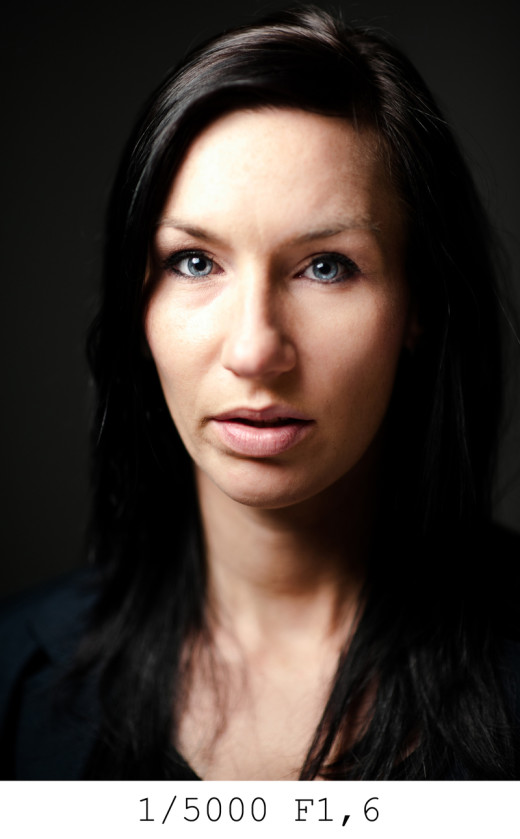 For the third photo I wanted some contrast, so I packed the reflector away and only used one umbrella on the left, I love the intense feel this gave me.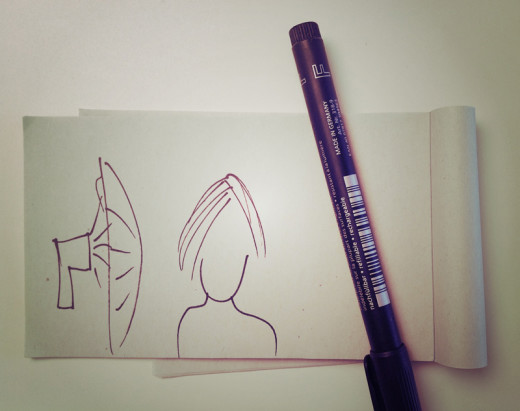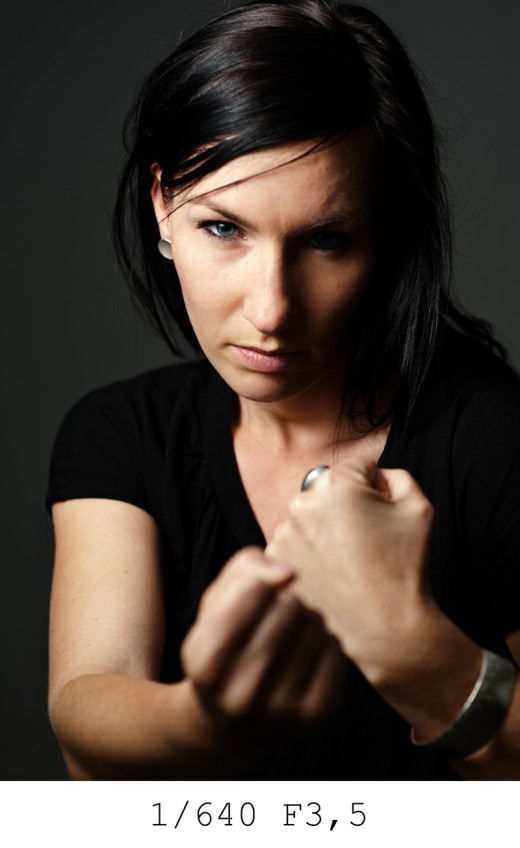 Ed's note: If you have a speedlight and you'd like to try these setups at home, all you need is a set of inexpensive radio triggers – We've got YongNuo triggers for Canon and Nikon. You might also need a reflector and umbrella. Let us know if you need any help!