In the world of drones, DJI is a name synonymous with innovation and excellence. Their latest release, the DJI Mini 4 Pro, continues to raise the bar for what a mini-camera drone can achieve. This sleek and powerful device packs a punch with a range of impressive features that cater to both professionals and beginners. We unpack the main key points that make the DJI Mini 4 Pro a must-have in the world of aerial photography and videography.
Featherweight
The DJI Mini 4 Pro takes convenience to a whole new level by weighing less than 249 grams. This compact and lightweight design makes it incredibly portable and also exempts it from training or registration requirements in most countries and regions. It's your passport to spontaneous aerial adventures.
4K/60fps HDR True Vertical Shooting Capabilities
When it comes to capturing stunning visuals, the Mini 4 Pro doesn't disappoint. Its camera boasts a 1/1.3-inch CMOS sensor, Dual Native ISO, f/1.7 aperture, and 2.4μm 4-in-1 pixels. This powerhouse camera ensures you can capture intricate details, even in challenging lighting conditions. With 4K/60fps HDR, you can share the beauty of sunsets and sunrises in lifelike quality. The 10-bit D-Log M and HLG options let you capture a stunning range of colours, providing flexibility during editing and sharing. And don't forget the slo-mo capabilities in 4K at 100fps for those action-packed moments. When shooting in low-light conditions, the Mini 4 Pro's Night Shots will effectively suppress noise, resulting in cleaner footage right from the camera.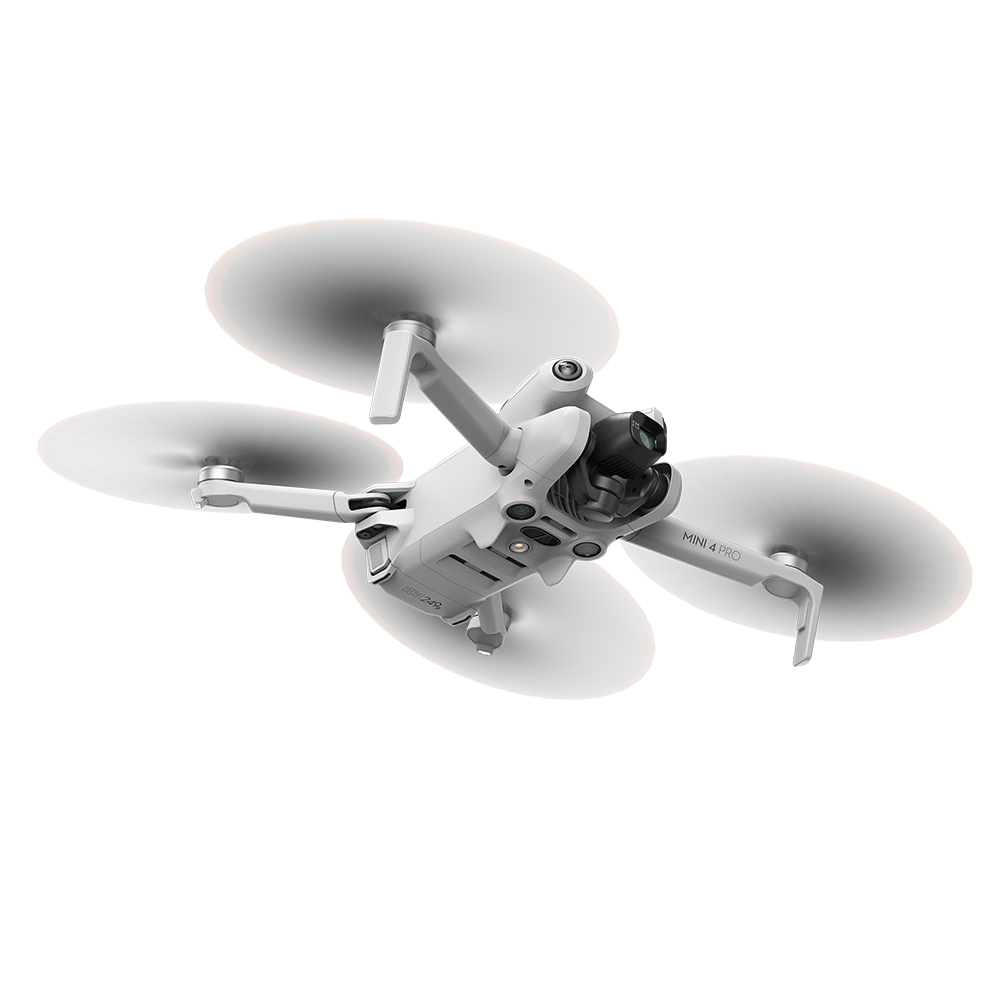 Intuitive Features + Enhanced Flying
Safety is paramount when flying a drone, and the Mini 4 Pro takes it seriously. It features omnidirectional obstacle sensing with four wide-angle vision sensors and downward vision sensors. This means it can detect obstacles from all angles and employs Advanced Pilot Assistance Systems (APAS) for automatic braking and obstacle bypass during flight. With the DJI Mini 4 Pro, you can explore with confidence.
Say goodbye to constant battery swaps during your flights. The Mini 4 Pro is equipped with an Intelligent Flight Battery that offers an impressive 34 minutes of flight time. For those who crave even more airtime, you can upgrade to the Intelligent Flight Battery Plus, which extends the max flight time to a whopping 45 minutes.
The Mini 4 Pro ensures you never lose sight of the action. With DJI's O4 video transmission technology, you can enjoy ultra-responsive control and smooth 1080p/60fps FHD live feeds from up to 20 kilometers. This means you can capture breathtaking vistas and dynamic shots without worrying about signal loss.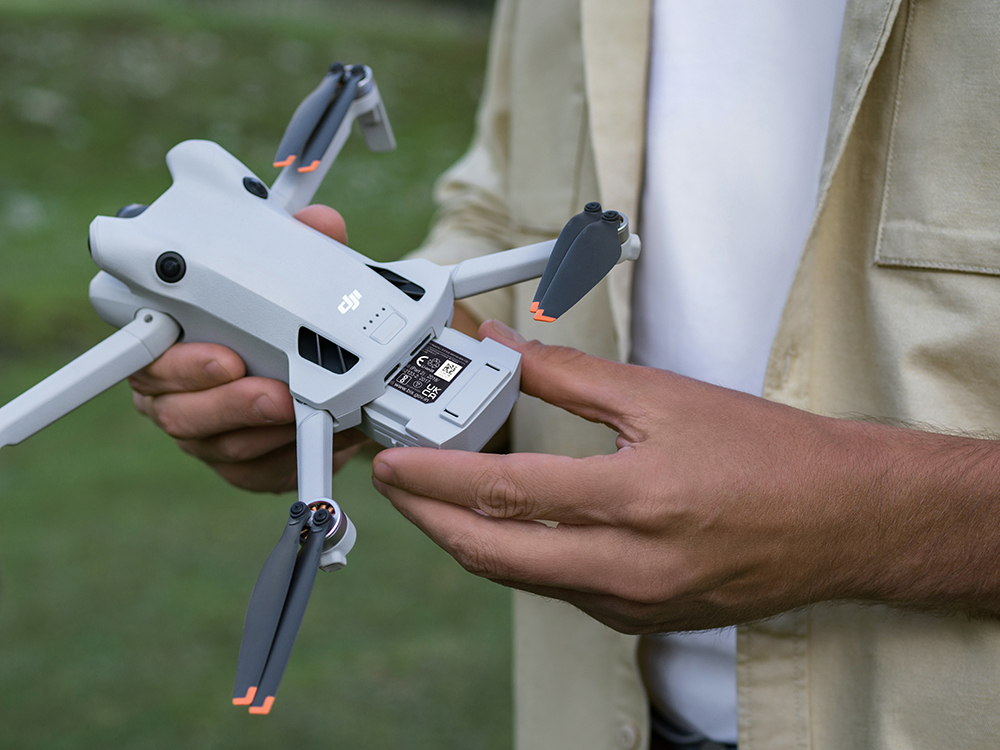 A Touch of Cinematics
The DJI Mini 4 Pro makes capturing cinematic shots effortless. With Spotlight, Point of Interest, and the revolutionary new ActiveTrack 360° with enhanced subject-tracking capabilities, you have three ways to get the perfect shot. The omnidirectional obstacle sensing ensures that you can bypass obstacles and achieve smoother, more stable tracking for pro-level results.
The Mini 4 Pro also offers an array of shooting modes, including MasterShots, QuickShots, Hyperlapse, and Panorama. Each mode provides a unique way to capture stunning visuals and breathtaking moments. Share your creativity effortlessly with QuickTransfer, which allows you to transfer photos and videos to your smartphone without linking the remote controller.
DJI RC 2
The DJI Mini 4 Pro comes with a lightweight and easy-to-use remote controller that includes the built-in DJI Fly app. This eliminates the need for a smartphone during flight and the remote's high-definition screen ensures a crisp and clear view even under direct sunlight.
Go Big With The Mini 4 Pro
The DJI Mini 4 Pro is a testament to DJI's commitment to innovation and excellence. With its advanced imaging capabilities, obstacle avoidance technology, extended battery life, long-distance video transmission, and intuitive tracking features, it's a drone that caters to the needs of both professionals and beginners. Whether you're a seasoned aerial photographer or just starting your drone journey, the Mini 4 Pro is your ticket to capturing breathtaking moments from a whole new perspective. So, go ahead, take it easy, and go big with Mini!