Stand a chance to win great prizes in the Kirstenbosch Centenary Photographic Competition, sponsored by Canon & Orms.
The Kirstenbosch Botanical Society is celebrating the their 100th year of existence by hosting a photographic competition!
Photographers can enter their best photos of the Kirstenbosch garden's fauna or flora to either open or student categories, and there will be some great prizes up for grabs. The winning photographers in the two categories will receive either a Canon 60D kit or a Canon G1 X respectively, and monthly prizes will also be awarded!
Entry Details: Please submit your photographs on the Kirstenbosch website.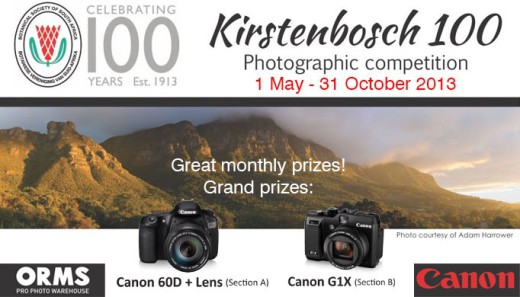 Featured photograph taken by Didier B. and shared under the Creative Commons Attribution Share-Alike licence. Source.