Love is a complex mix of emotions, behaviours, and beliefs associated with intense feelings of affection, protectiveness, warmth, and respect for another person. It can also include deep romantic attraction and is often confused with lust. Love has a tendency to vary in intensity and often changes over time. It is an incredibly elusive idea, one that we've often struggled to pin, but it's a concept that has astounded us for years and will probably continue to do so for many years. Over the years, photographers have tried to capture this elusive emotion in all its essence.
We take a look at some of the most romantic scenes ever captured.
Annie Leibovitz's 1980 portrait of John Lennon and Yoko Ono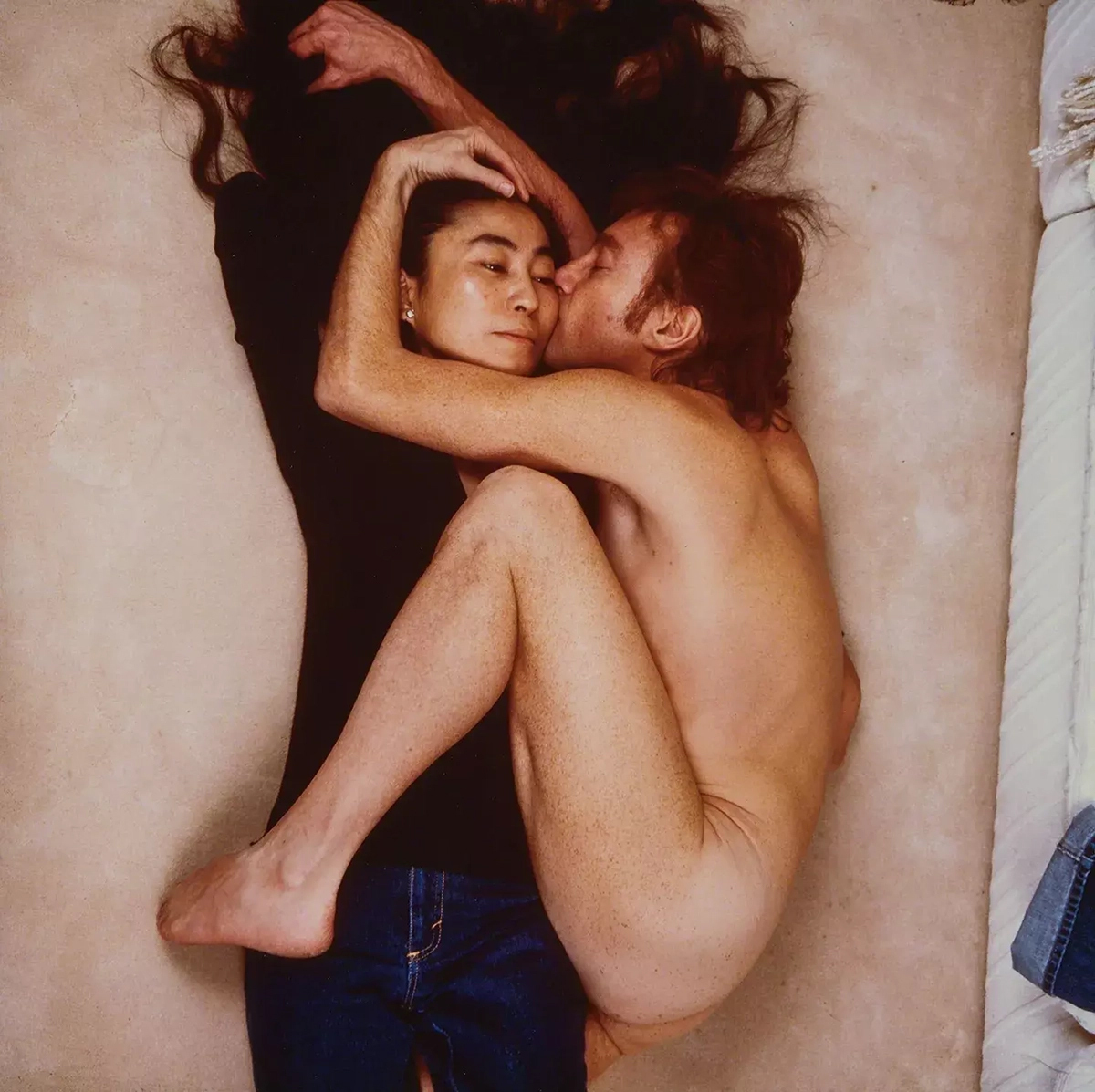 The portrait of John Lennon and Yoko Ono, commissioned by Rolling Stone Magazine, was taken just hours before Lennon was tragically murdered on December 8, 1980. The photo showing Lennon curled around a naked Ono was one of the last professional photos taken of the Beatles icon. It has since become one of Leibovitz's most famous and iconic images, symbolising both the love and tenderness between Lennon and Ono. At the time, Ono was blamed for breaking up The Beatles and had become quite the notorious figure. So much so that editors of Rolling Stone were reluctant to include Ono in the feature. However, Lennon insisted that either the shoot included Ono or there would be no shoot at all.
Richard Lam's 2011 photograph of Vancouver Riots Kissing Couple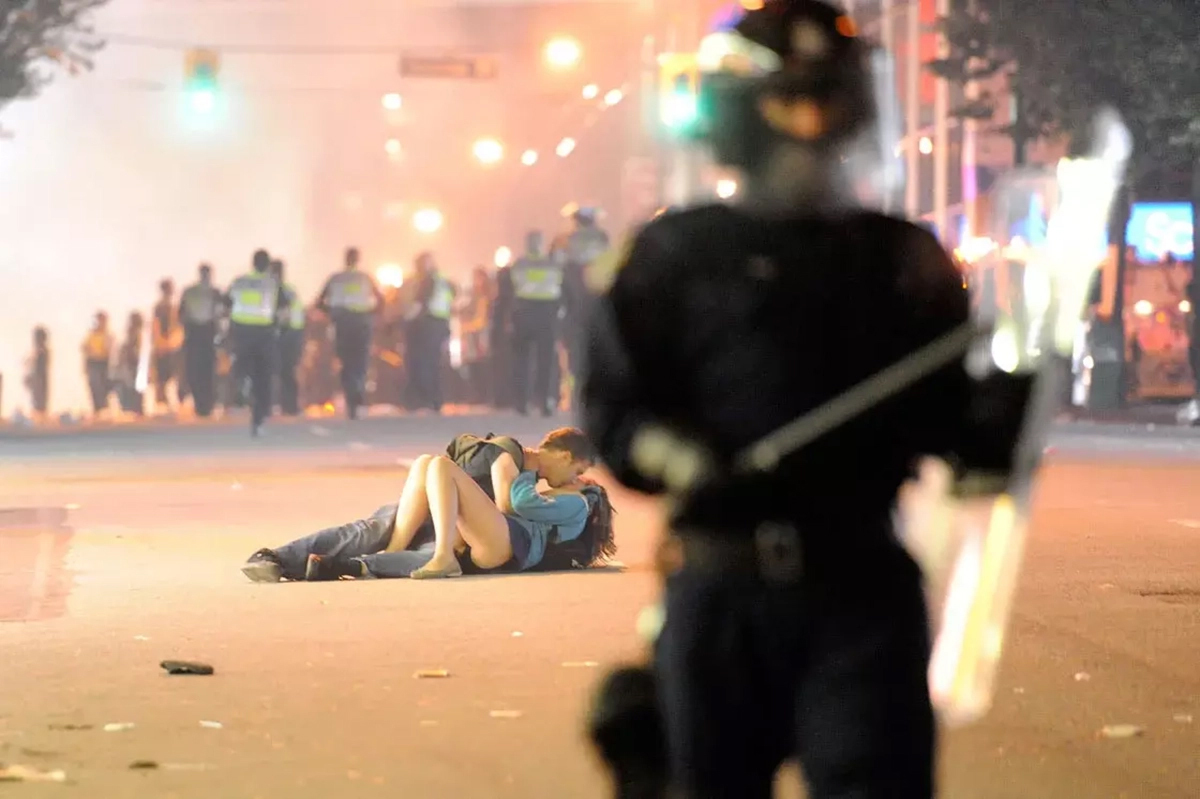 The 2011 Stanley Cup took place in Vancouver, Canada. Thousands of fans attended the event and littered the streets in celebration and camaraderie. However, when the Boston Bruins beat the Vancouver Canucks in the Stanley Cup Finals, riots broke out. The couple pictured were on their way home from watching the game at a friend's house when they were knocked to the ground by riot police. The couple pictured is Alex Thomas and Scott Jones. When the couple were knocked to the ground, Jones attempted to embrace and comfort Thomas during this traumatic experience. It was at this time that photographer Richard Lam snapped the shot through a wall of riot police and first responders.
Irving Haberman's 1945 photograph of Marlene Dietrich kissing an American GI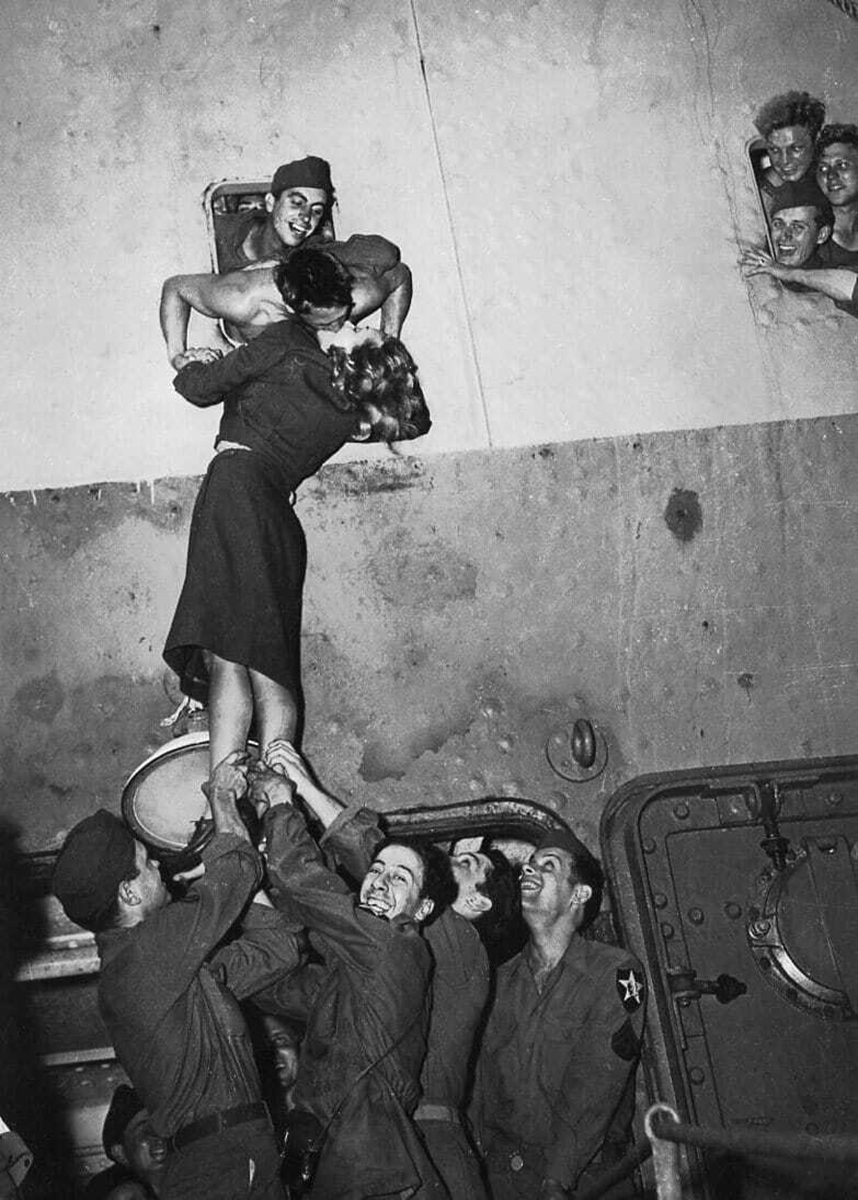 This photograph was less about romantic love than about the love of one's country. Marlene Dietrich was a famous German actress and singer who moved to Hollywood in search of fame and fortune. Dietrich became a US citizen in 1939 and was a fierce opponent of the Nazi regime opponent. From 1942 to 1945, Dietrich toured the US, Italy, Algeria, Britain and France, performing for the Allied forces' front-line troops to boost morale among soldiers. This photograph, captured in 1945 by Irving Haberman in New York, shows Dietrich being hoisted up by soldiers and kissing an American GI, welcoming him back to American soil.
Humphrey Bogart and Lauren Bacall in Dark Passage, in 1947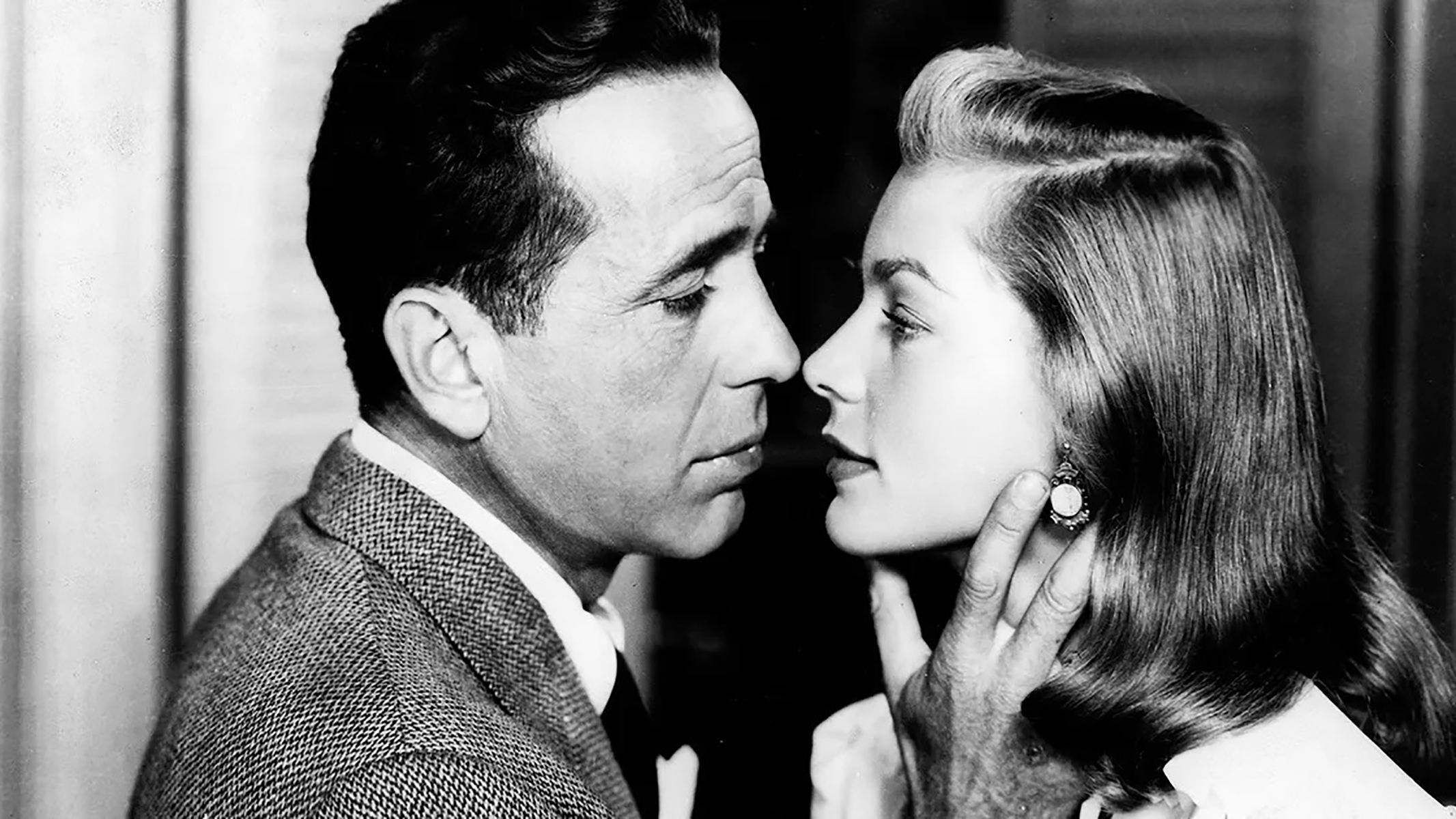 Humphrey Bogart and Lauren Bacall were both lovers on-screen and off-screen. The famous actors met on the set of their first film together, To Have and Have Not, in 1944 when Bacall was only 19 and Bogart was 45. When they met, Bogart was still married to his third wife; however, by the time the film was released in 1945, he divorced his wife and married Bacall in May of that year. The love blossomed in front of audiences, on the silver screen and in the tabloids, resulting in stunning footage of their incredible love story. The photograph above is an outtake of the two lovers on the set of their 1947 film Dark Passage.
Jazz Trumpeter Louis Armstrong Playing for His Wife in Giza, in 1961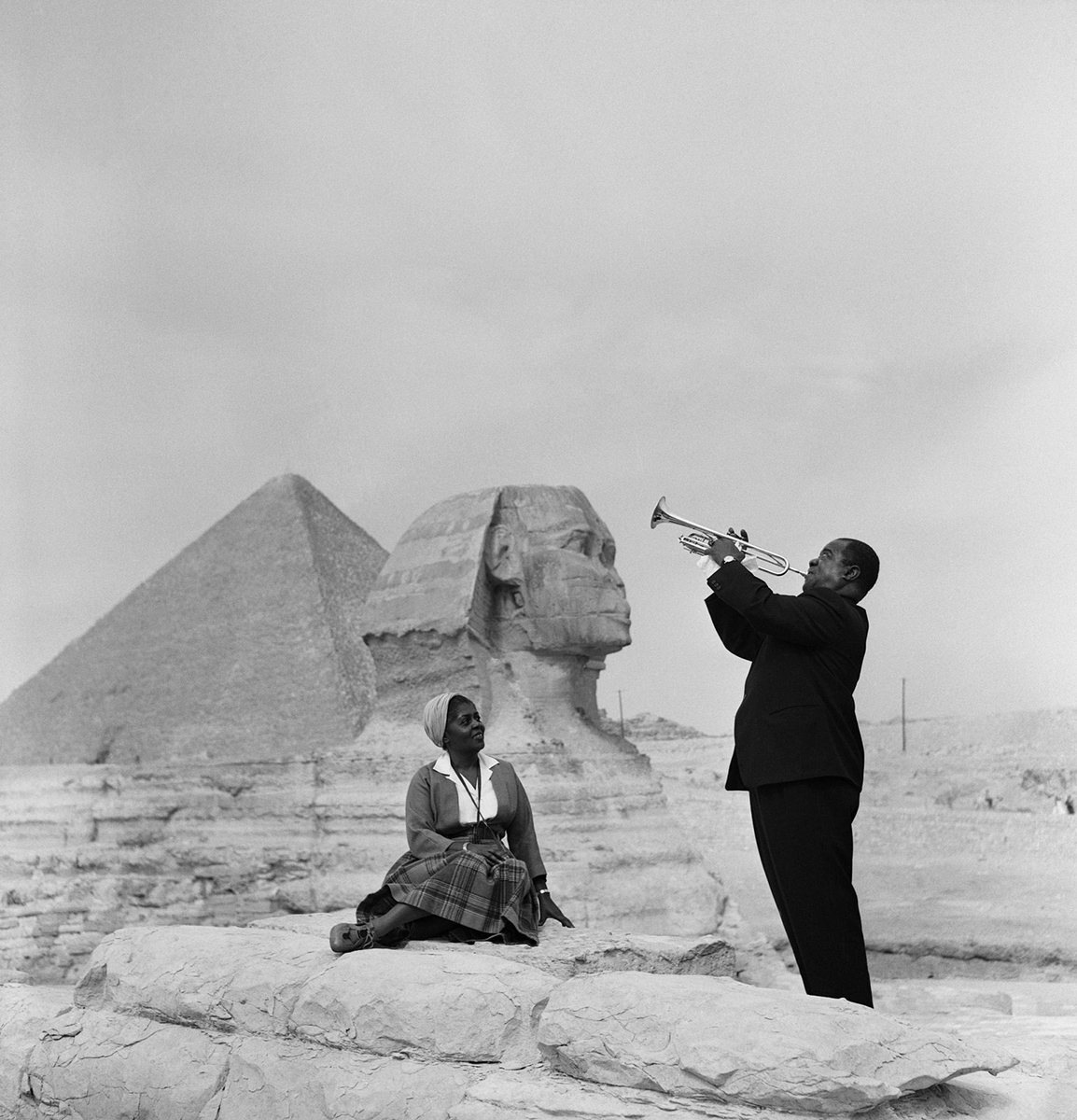 Famed jazz trumpeter and musician toured the world over, sharing his incredible music with millions of adoring fans. Armstrong was on a US state-sponsored tour of Africa and arrived in Egypt towards the end of the tour. Here Armstrong is pictured playing for one of his biggest fans, his wife, Lucille. Her love and adoration for her husband and his incredible talent can be clearly pictured here. For a while, the person behind the photograph remained a mystery; however, on the back of the original photograph, Lucille Armstrong penned the name Artin Debalian, a staff member of the American embassy.