Bright, quirky, audacious, these are a few words that come to mind when you look at the works of artist Daniela Visser. Her relaxed approach and playful process come together to create a distinct visual language filled with her house plants, fresh flowers and her cats Amelia, Matilda and Abigail. Read on to get familiar with the process behind the works of artist Daniela Visser.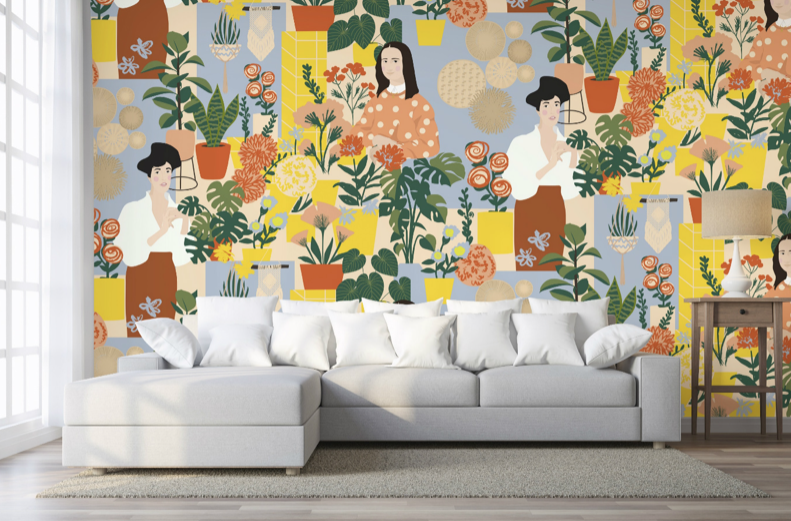 One of the things that's come up consistently over the past few years, is the aim to decorate the world and to make beautiful things, and the desire to make art and design that's affordable and accessible. Enter Daniela Visser to the rescue!
Daniela's style can most probably be identified as Pop-Art. Her designs are rooted in a love for relics from a bygone era, and a curiosity on classical paintings. When asked about the source of her inspiration she says; "I love the serious expressions in classic portraiture and have always wondered what the people in the paintings would look like if they were me".
Starting with a famous painting, she looks around her space to find inspiration for elements to complete the composition. Her background in fashion means she knows how to colour and shape in an aesthetically pleasing way that lends itself to textile design.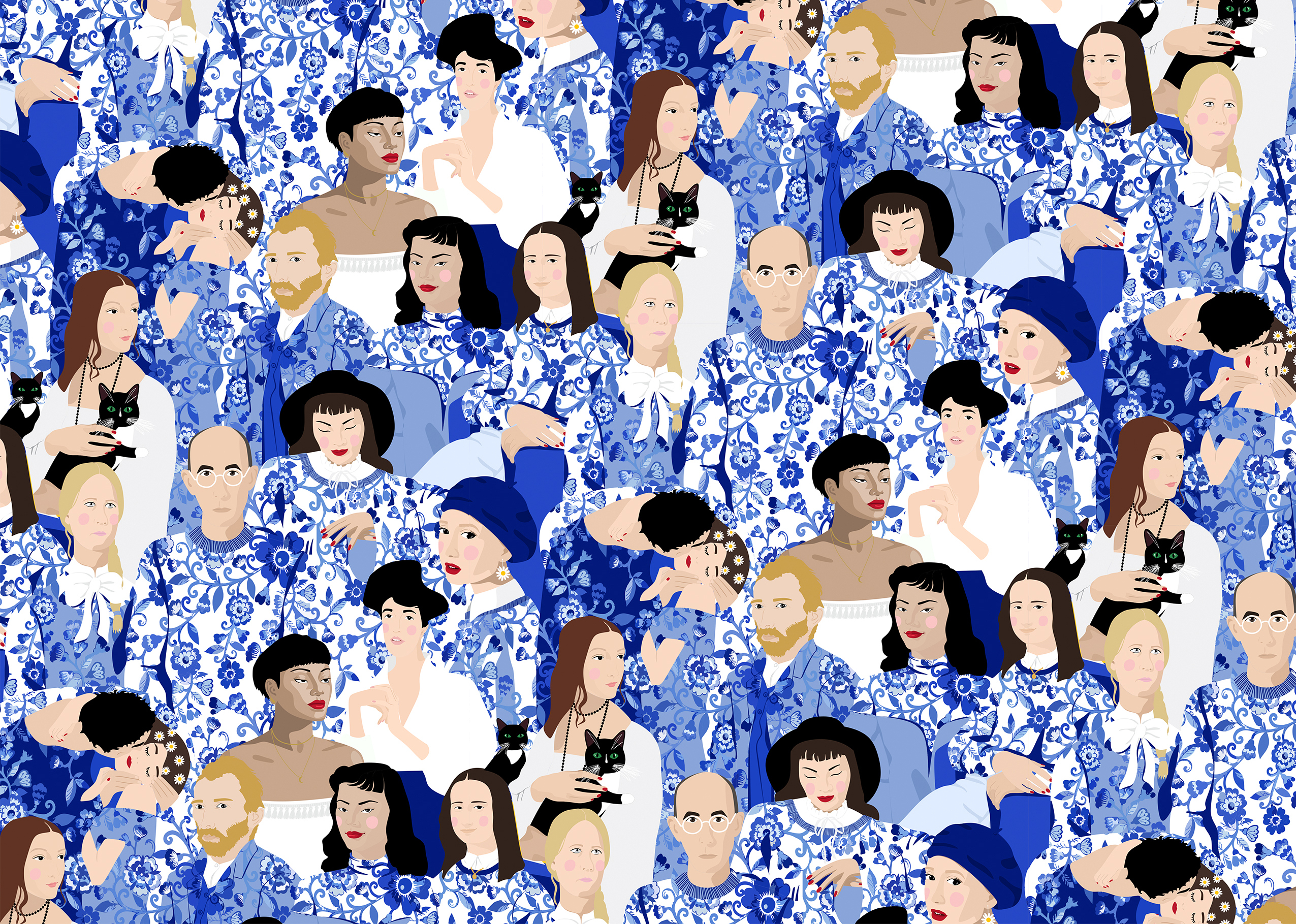 One of her designs, which features on the FORM x Daniela Visser Grand Bag, is a modern and playful take on Johannes Vermeer's "Girl With A Pearl Earring". The juxtaposition of iconic works against floral patterns, her pets and cherished jewels, are some of the reasons why we are big fans!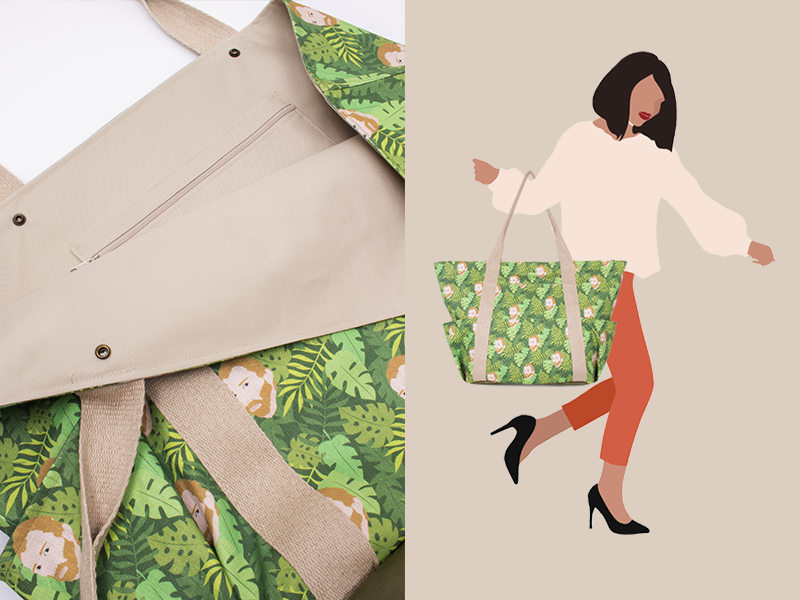 For more of Daniela Visser and her amazing work, follow her on Instagram here. You can read up on the other artists in our design library here.