Interview with Martha van der Westhuizen, our Orms Photo Art featured artist for the month.
Our Orms Photo Art featured artist this month is Martha van der Westhuizen. Photo Art Consultant, Megan Sherratt caught up with her to find out how she got started in photography, the creative process behind her work, what inspires her. Let's take a look…
When did you begin your venture in photography and what inspired you?
Photography was one of my art subjects at University. I started working at an architectural firm as a layout artist and photographer before setting up shop as a freelance, also venturing into fashion photography. I got married, moved overseas with my diplomat husband and carried on doing casual portrait photography. Then kids came along and everything was sort of put on hold… Although I continued taking pictures for years, it was only recently that I started sharing them on social platforms.
You have chosen to place a selection of your work on Photo Art website, what has your selection been based on?

Probably life around me – whatever I see! The selection is very varied – landscapes, forms, textures, macro and minimalism – the latter is a genre that I started pursuing recently. It is really exciting, influencing the way I look at potential pictures. It is also a subject that I can "control". Most of my images are devoid of human forms – I think people complicate pictures.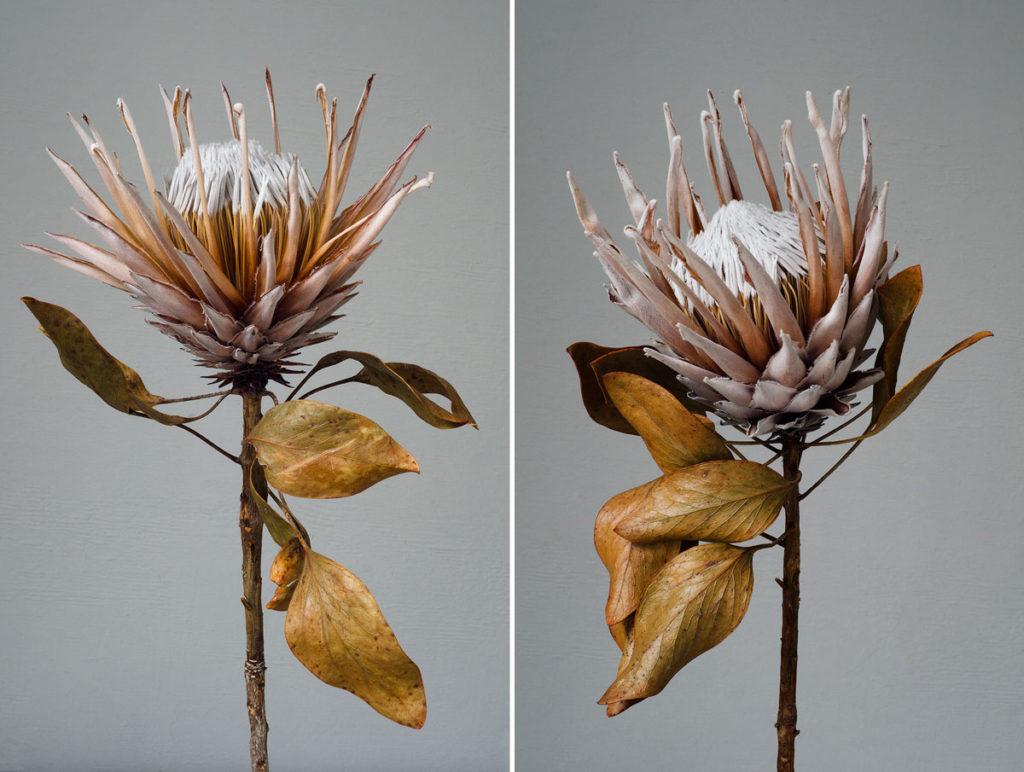 Your work is very original, can you tell us something about your creative process.
Thank you for the compliment!
My "creative process" starts visually – I have several daily photographic challenges created by the various closed photographic groups that I have joined – e.g. colours, forms, texture etc., so my mind is consciously and constantly alert to possible subject matter. If the day's colour is yellow, I see yellow everywhere! When taking the actual photo I try to leave as little as possible to digital manipulation. I love to experiment with the various artistic layers in Photoshop to create more of a decorative and artistic picture. I am careful  to use it subtly though. Over-manipulation can easily spoil an image.
The dry protea with its natural monotone look worked very well with what I wanted to achieve. Here the layered effects were created by camera movement, using a tripod and a slow shutter speed – it was very much a case of trial and error!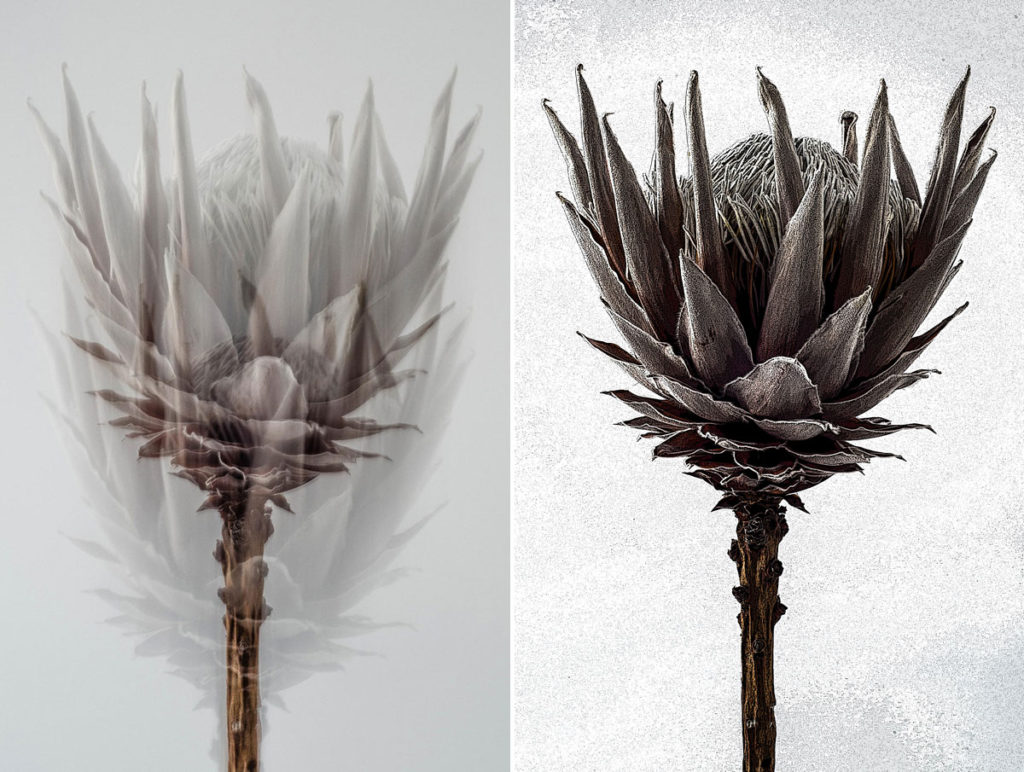 Have you featured your photography on any other platforms?
Yes, I have created a Facebook Profile – "Martha van der Westhuizen Photography" and as mentioned above joined various closed groups. I also submit work to open social media platforms such as 500px, Pixoto, GuruShots etc.
To develop your skills, did you do formal training or are you self-taught?
Apart from the formal training as a student while studying Information Design, I am pretty much self-taught, acquiring a basic knowledge of Photoshop and Lightroom.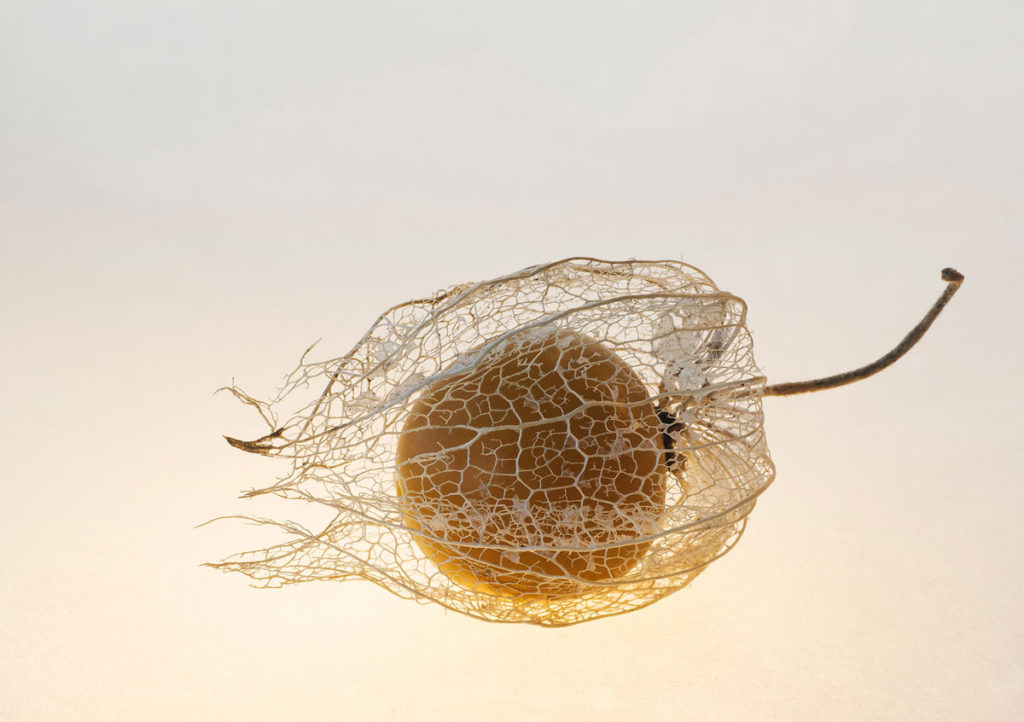 Can you describe your work in our collection, in your own way?
The work is a combination of various subjects – flowers, scenery, still life, macro – basically just the nicest pictures I have at a specific time. I think that there might be an overall uniform "feeling" to the collection – most of the images are plain and probably more decorative than editorial.
You have a flair for still life imagery, can you tell us something about this?
I try and keep my still life pictures as "clean" as possible. I take a lot of care to eliminate unnecessary elements. Light is very important and I would either wait for the correct light or create some sort of space where I can manipulate the existing light to photograph an item e.g. flower. I don't have studio lights but it is quite amazing what one can do with a plain backdrop and sufficient light!
Where do you wish to see yourself and your work in 5 years' time?
It is only recently that my pictures are being noticed and appreciated. It's a nice feeling to be acknowledged! And of course, I would like to strengthen this. I would like to become technically more skilled and I would like to develop my work to create a kind of own style.
View her body of work on Orms Photo Art here.