This month of love, Orms Print Room & Framing is offering you 20% off Epson Watercolour Fine Art Printing!
We know that with all the printing options available at Orms Print Room & Framing, it can be a little confusing and hard to choose what's going to be the best medium for your work. So we thought we'd break it down a bit for you…
The first choice for fine art reproductions, giclée (pronounced zhee-clay) refers to an individually produced, high-resolution, high-quality fine art digital print made on a specialised inkjet printer.
Giclée literally means "to spray or spread" and refers to the way the ink is deposited on the surface of paper. Tiny droplets, of varying size, are deposited with extreme precision onto the surface of the desired paper. The result: an image of exceptional quality, offering brighter colours, crisper details and long-lasting colour.
Giclée prints can be printed on any number of substrates from watercolour paper to canvas.
Archival properties:
Giclée is an archival process, using both archival media and inks; so your print is guaranteed to last between 80–100 years, with the exception of direct sunlight, storage and most importantly, the way the prints are handled.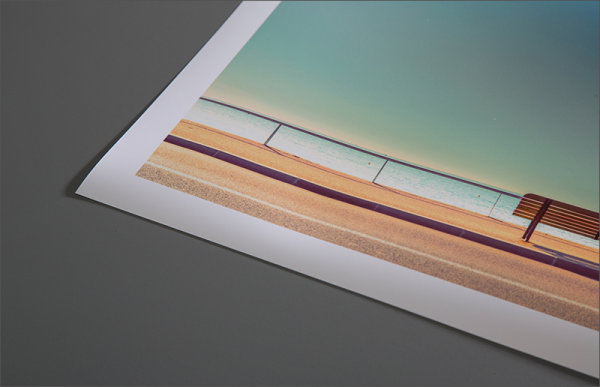 Artwork by One X
Epson Watercolour is a Professional Archival Art Paper; has a radiant white surface which offers vivid colour reproduction and rich blacks for images with exceptional contrast. The slightly textured matt finish emulates traditional artists' watercolour paper and is ideal for fine art reproduction.
MAX PRINT SIZE
Now that you know all about Epson Watercolour Fine Art Printing, it's great to know that from 29 January to 29 February 2020 Orms Print Room & Framing are offering you 20% off your Epson Watercolour Fine Art Printing order!
As it's the month of love why not make use of this 20% off offer and create something beautiful for the one you love? While you're at it why not up your gift giving by adding one of Orms Print Room & Framing's custom made frames to not only protect your artwork but to also breathe life into their space.
For more information about any of the services we offer be sure to check out the Orms Print Room & Framing website here.
Terms & Conditions:
20% discount valid for in-store and email orders. Emails can be sent to printroom@orms.co.za
This discount only applies to Watercolour paper prints.
This discount will not be applicable to already discounted invoices.
Quantity discount on multiple copies does not apply during the promotional period.
This offer is valid from 29 January to 29 February 2020.