Professional scanning for artwork or even old photographs, negatives and slides. You can cherish those memories again and breathe new life into once tattered images.
As far as Scanning goes you don't have to look any further than Orms. With our combination of skill and experience, we offer an variety of services that will cover all your scanning needs. Whatever you want: scans for books, magazines, posters, reproduction of artwork, and photo printing of any size, we can do it all, and do it all perfectly – as long as there's no copyright infringement, of course.
With digital cameras at the ready it's easy to snap and share like never before. But most of us have that box of photographs or slides floating around somewhere, maybe it's some pictures from your parents honeymoon, or a photograph of your great grandmother. A lifetime of photographs can add up, but they don't have to be hidden away or sit around in the garage waiting to get water damage or be forgotten. Ensure that you have them scanned so that you have the option of enjoying them again by printing them or just have a digital copy to preserve and share them.
From simple image enhancement to careful restoration, our skilled team can bring out the best in every photograph, as well as restore old prints to their former glory.
Scanning for digital copies
We scan slides, large & medium format negatives, 35 mm negatives and photographs, and burn the scans to CD or DVD for you. You can also bring in your own portable media device to avoid the cost of a CD or DVD.
If dust has crept in during the scanning process, we will automatically clean/retouch the dust spots in our scans. If the original negative or artwork was marked or scratched when we received it, we can retouch the scan for you at an additional cost.
Scanning Artwork
Lets say you're an artist, you've drawn or painted something and now you'd like to make prints.  We offer a ultra-high resolution scanning option specifically for this purpose. Once scanned your image will be printed in our fine art department.
The artwork is scanned at the desired print size and then handed over to the appropriate printer, depending on which paper surface has been chosen. From there, tests are printed to ensure we colour match the print as close as possible to the original artwork.  Once you've approved the test, the new image gets printed and the original artwork wrapped to ensure it's not damaged.  The printing is archival to ensure the best possible reproduction of the artwork.
Scanning for Photobooks
There's no reason why those beautiful memories can't be enjoyed on a more regular basis. Not only can we scan and digitise your photographs, we can bind them in a beautiful book to give them new life. This is also a great gift idea, if you'd like to see an example of what such a book might look like you can click here and visit a previous post called "Digitising Your Old Family Photo Albums".  Alternatively you can also print your old negatives, slides or photographs, just keep in mind that the quality of the original affects the quality of the print.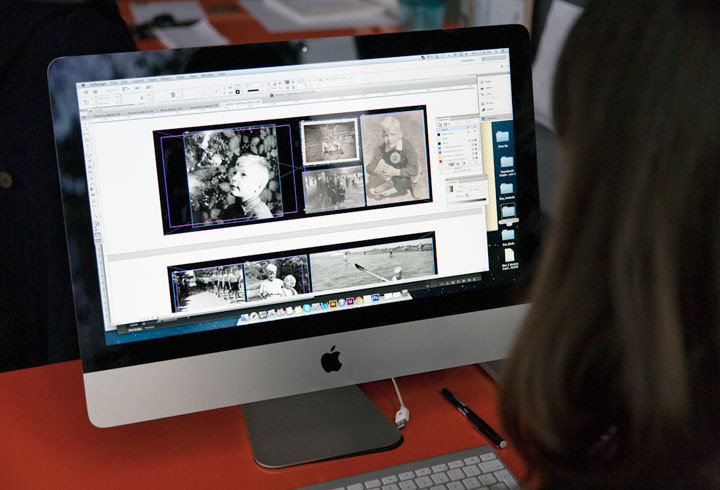 Restoring and Retouching Photographs
Often these old photographs have been damaged, they might be faded, torn or just seen too many years.  From simple image enhancement to careful restoration, our skilled team specialises in removing scratches, dust, cracks, tears and colour casts to restore your photographs to their former glory.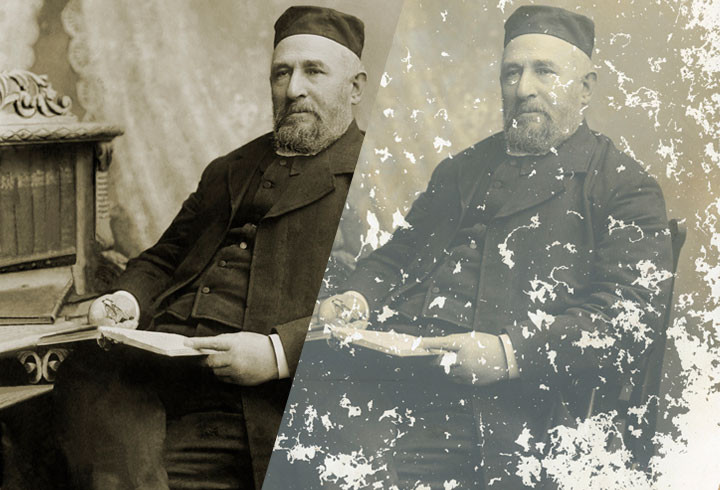 We offer these retouching services:
Removing dust spots
Removing scratches
Removing cracks and tears
Cropping and resizing
Skin & facial enhancement
Colour correction
Combining images
Panoramic stitching
Extending backgrounds
Improving image density
Lens defect removal
Deep etching
Restoration
Retouching and restoration will be charged at an hourly rate; feel free to email printroom@orms.co.za for more information or a quote.
Visit our Cape Town or Bellville branch to digitize your photos today!