Travel snapshots from local blogger Didintle Ntsie's recent trip to Belgium as part of the Big Blog Exchange.
Article and photographs by Didintle Ntsie. Orms partially sponsored Didintle with a Nikon D3100 DSLR and lens before her recent trip to Belgium, as part of the Big Blog Exchange.
The Big Blog Exchange was an attempt at changing the world using the power of blogs as a form of reality exchange. The invitation was welcoming and open to all budding and veteran bloggers. I was elated to be chosen (out of over 1200 bloggers) as the African winner of the contest.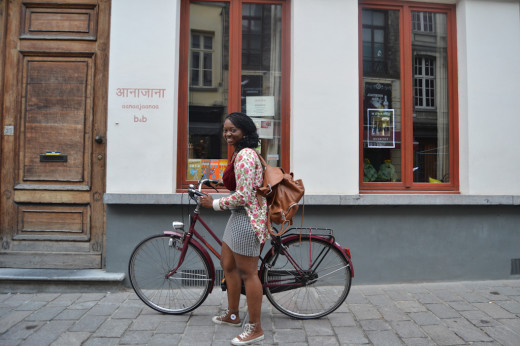 Belgium was the smallest country of the 16 chosen. I felt really fortunate to be going to a country small enough to be able to be explored, relatively deeply, over a 10 day period! Also, I am a fluent Afrikaans speaker so communicating in the Vlaamse region was a walk in the park and added some flavour and warmth to my trip; I even did a radio interview in Afrikaans and landed on the front page of a local newspaper! How strange but wonderful?
I was also looking forward to showing off and sharing my own home country through my fellow blog swapper, Liesbet's eyes! The trip re-iterated my love for travelling and the learning it brings, the luxury it affords me – of being the best version of myself (open and willing to try most things – including snails!)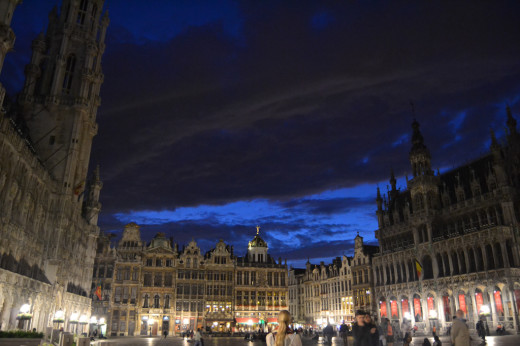 In a nutshell; my big blog exchange experience has been a myth-busting, future-moulding, idea-planting, cultural and reality exchange sprinkled with magic, hot air balloon rides, mind-expanding conversation and the most amazing people and warmth I could have ever fantasized about. A full trip. No gaps left unfilled.
Follow Didintle on Twitter, and take a look at her blogs: Swedish Garden and The Travelling Speech Bubble.