Click through for more information about our first themed photographic competition – Win a 500GB external HDD!
Hey all. Welcome to Orms Connect's first themed photo competition!
Our themed photo competitions give you the opportunity to conceptualise, plan and shoot a photograph in order to win a great prize. The competition runs over two months, at the end of which a panel of judges, including Dylan Culhane, Greg Beadle and the Orms Connect team, will select the finalists. These selected photographs will then be presented on the Connect Blog, and you will all have the chance to vote for the winning image!
The theme for the first competition is:
Think
That's it! The theme is open for your photographic interpretation! Please submit one image – we will look at allowing series in the future, but for now please limit your submissions to a single image. The photo needs to be at least 1500 pixels wide (landscape format) or 1500 pixels tall (portrait format) and please remember to rename your photo to "Firstname Lastname – Title.jpg" e.g. John Doe – Untitled.jpg. Send your photograph to us via email:
Entries will be accepted from 11 August 2011 to 10 October 2011.
The winning photographer will receive a Nikon-branded LG Slim 500GB External HDD and an A3 print of their photograph, which will be on show at Museum Gallery for a week!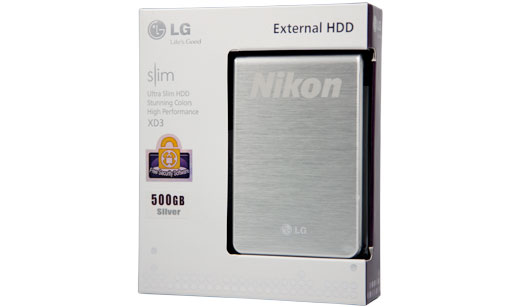 To clear things up: We'll still be running the Monthly Photo Competitions as well as the Orms Connect Monthly Giveaways – that's a lot of #winning!