We get so many questions regarding buying and selling used gear, we thought it might be a good idea to write a quick guide to help clear up any questions.
We've been getting so many questions and comments regarding our Used Gear Service here at Orms. We thought it might be a good idea to clarify the procedure a little bit, let you know what we do or don't buy and generally clear up some of the mysteries regarding Used Gear.
Sure, it's always nice to buy a brand new camera or lens, but sometimes some great deals can be found on the second hand market. You might need a specific lens for something you don't shoot often, or a second camera as a backup body, in which case buying new might not be the most economical. Likewise, you might have a lens you don't take out often, or an old camera body you no longer use – by selling these items you can inject a little cash into your hobby or profession.
You can even trade in your old equipment when buying new or second hand equipment. All the second hand cameras and lenses we sell are inspected and serviced if necessary, and comes with a 6 month warranty. By buying used gear, you can save up to 50% on the value of new equipment.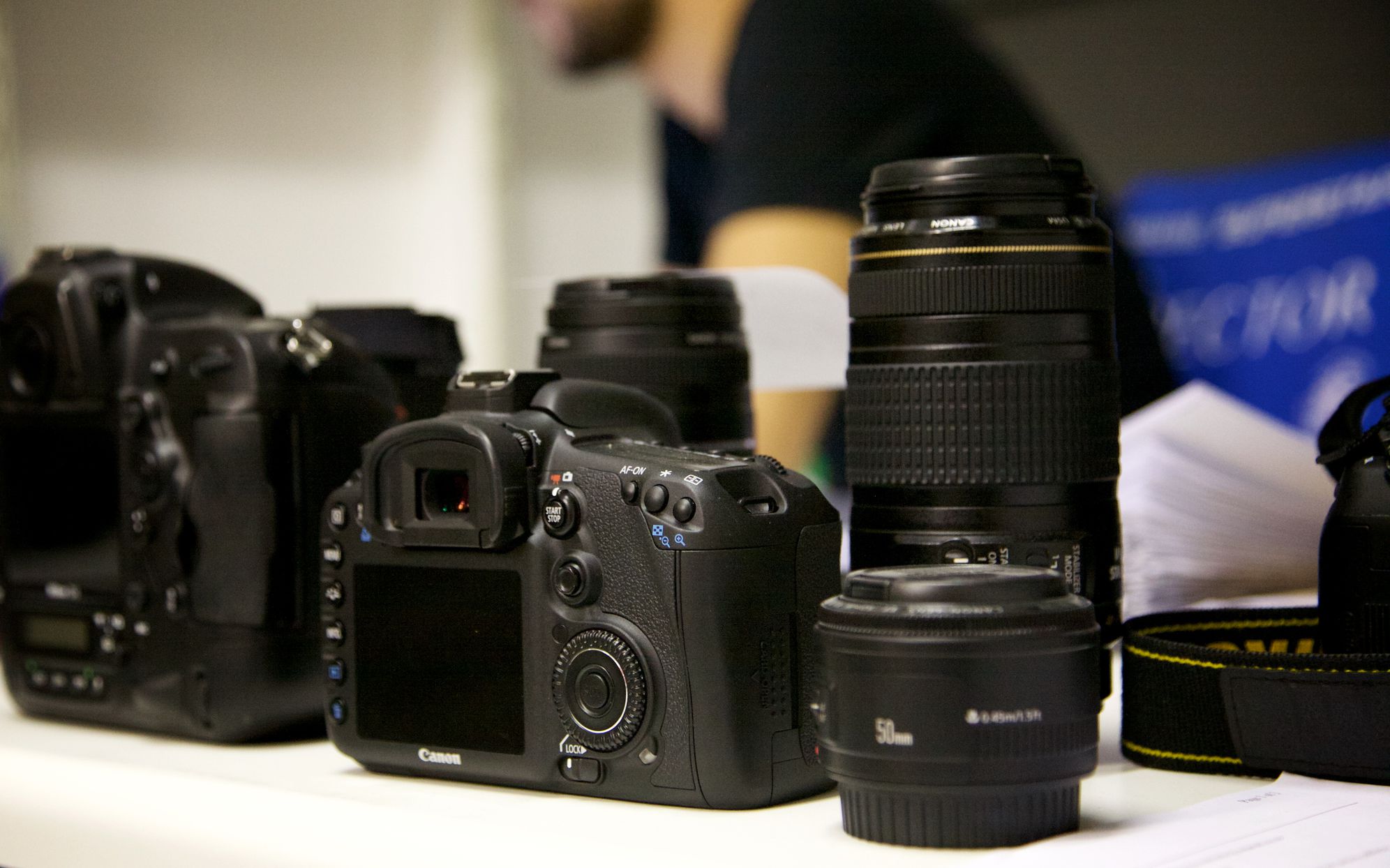 Selling
You can sell your used gear to Orms, or trade it in towards another purchase.
Please note: We only accept selected DSLR camera bodies and lenses, unfortunately no point-and-shoot cameras. Orms Will not consider Point-and-shoot Digital cameras, 35mm equipment, accessories such as filters and tripods or Video Gear.
To get your gear valuated, the following procedures can be followed:
Visit the Used Gear department at our Cape Town central branch. A salesman will inspect your equipment and give you an immediate estimation. Valuation depends on the physical and cosmetic condition of the gear.
You can phone our Sales Department on (+27) 21 469 1967 during office hours (8am–6pm weekdays and 8am-1pm Saturdays) and he will give you an estimation over the phone.
Email used@orms.co.za with a description of the item(s) and pictures if you have any, and a salesman will reply with an estimation – please remember to include a contact number.
If you accept the quote, please visit the Orms Direct website for more information regarding delivery of the equipment to us.
Then what?
Once a value has been determined, the gear can be traded in towards the desired equipment or ORMS can EFT the funds to the client within +- 3 working days
The Gear remains at ORMS for 7 days before it is sold (Police Clearance).
During this time the equipment is thoroughly inspected and serviced if necessary.
On the 7th day the Gear gets uploaded onto the ORMS website and is now ready to be sold.
All gear comes with a 6 month warranty.
Clients not located in Cape Town:
A rough estimation can be obtained telephonically.
Once an agreement is reached, the gear can be shipped to ORMS Cape Town, or a collection can be arranged.
Once the Gear arrives at ORMS it will be inspected. We can now provide a final valuation on the gear, depending on the condition.
What do we look for when inspecting the equipment?
The overall cosmetic appearance will have an influence on the value.
We work on a rating system. Ranging from 10-5, usually anything below that we do not buy in. The rating system is purely based on the cosmetic and optic condition.
The technicians check if there is no sand / grit in the lenses or bodies. The condition of the viewfinder and sensor also gets checked out. They run through general functions of the camera to make sure its working properly. The memory card readers are checked and connections to the board will be tested. Basic functions such as the pop up flash, USB transfer, LCD screen and batteries and chargers will also be checked.
The accessories included with the camera also gets taken into account.
Please note: that this is a short summery of how Selling Used Gear works, visit the Orms Direct website here to read the full procedure, terms and conditions and shipping information.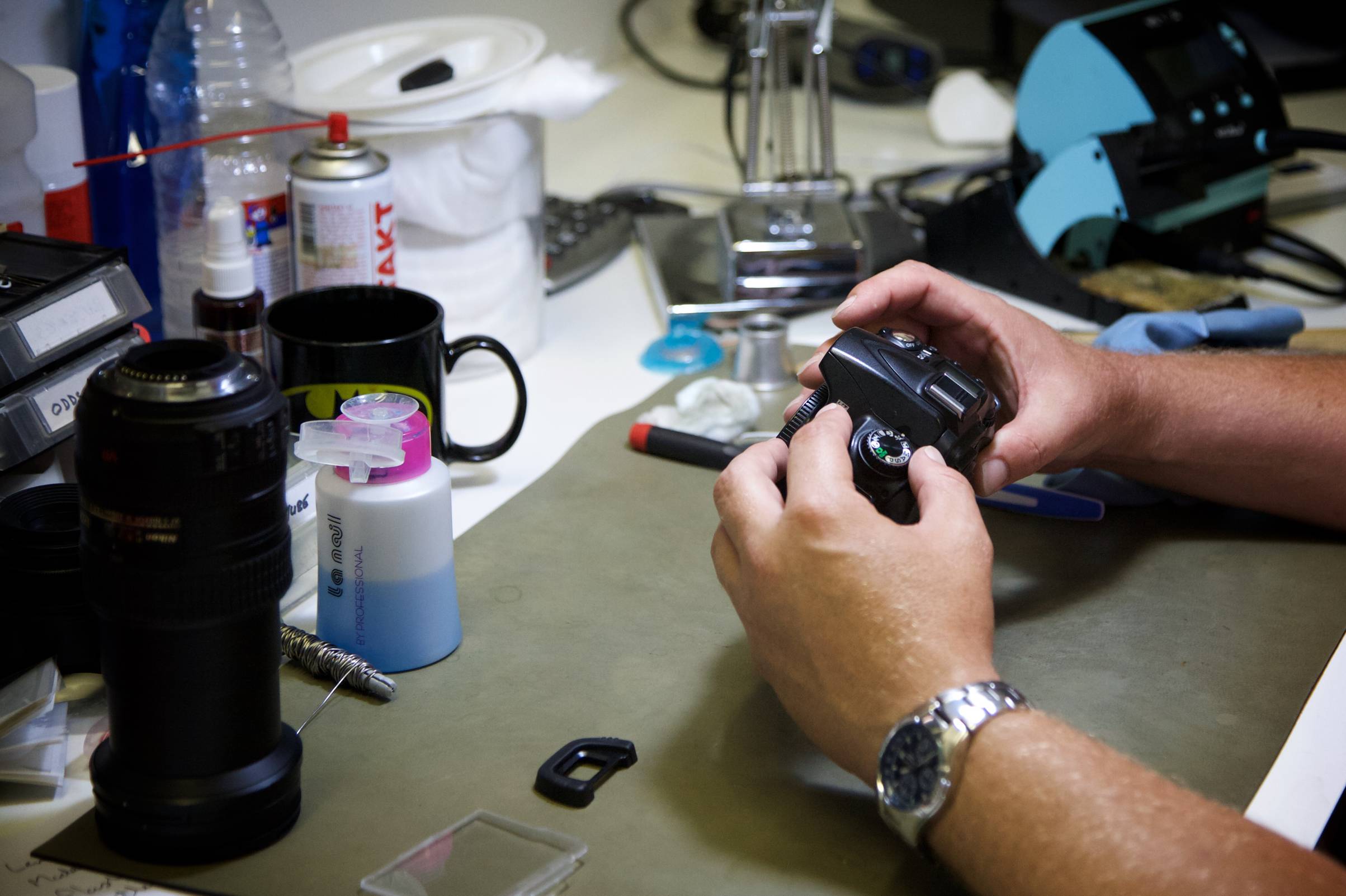 Buying
By visiting the Used Gear section on Orms Direct you can view a list of the used equipment we currently have in stock. The list gets updated daily. To enquire about the availability of an item, you can either phone Orms at (+27) 021 465 3573, mail us at used@orms.co.za or ask us via Facebook and Twitter.
Alternatively, you can visit our Cape Town central branch to view the used equipment in person. Please ask a salesman for assistance.
You'll notice the second hand goods have a numerical quality rating, here's what it means:
| | |
| --- | --- |
| Demo……. | Never owned – Used for demonstration purposes only |
| 10 | Pre-owned equipment, but appears as new |
| 9 | Shows little or no signs of wear |
| 8 | Shows signs of use, but very clean |
| 7 | Shows moderate wear or finish marks |
| 6 | Well used – may exhibit "dings" or finish marks |
| 5 | Shows considerable amount of use – More than average wear |
| 4 | Useable, but has considerable optical or mechanical imperfections. (Our 6-Month ORMS warranty does not apply.) |
These ratings are for the cosmetic  and optical condition of the product only. All the items, regardless of the appearance, are sold in working condition.
We hope that this has cleared up any questions when it comes to buying and selling second hand equipment through our Used Gear service. Please leave a comment if you have any further questions.