When it comes to pushing the boundaries of large-format imaging, Fujifilm has consistently raised the bar with every new iteration of its GFX System cameras. The latest addition to this remarkable lineage is the Fujifilm GFX100 II, which continues the tradition of innovation and excellence. This camera is a game-changer, combining unparalleled image quality with outstanding speed and video capabilities.
Unprecedented Image Quality
At the heart of the GFX100 II is a groundbreaking 102-megapixel sensor known as the GFX 102MP CMOS II HS. This sensor offers a readout speed approximately twice as fast as its predecessor, the GFX100. Coupled with the X-Processor 5, the GFX100 II achieves an impressive continuous frame rate of up to 8fps. This level of speed is a game-changer for large-format photography, enabling photographers to capture fast-paced subjects with incredible precision.
Fujifilm has also taken significant steps in enhancing image quality in the GFX100 II by improving the pixel structure of the new sensor. The camera's standard sensitivity has been extended to ISO 80, enabling photographers to create 16-bit images with a broader dynamic range and lower noise.
The camera also supports the HEIF image format, which offers higher image quality while using up to 30% less space in comparison to JPEG. For those who demand the highest image quality, the GFX100 II can produce a 400-megapixel image using its Pixel Shift Multi-Shot mode.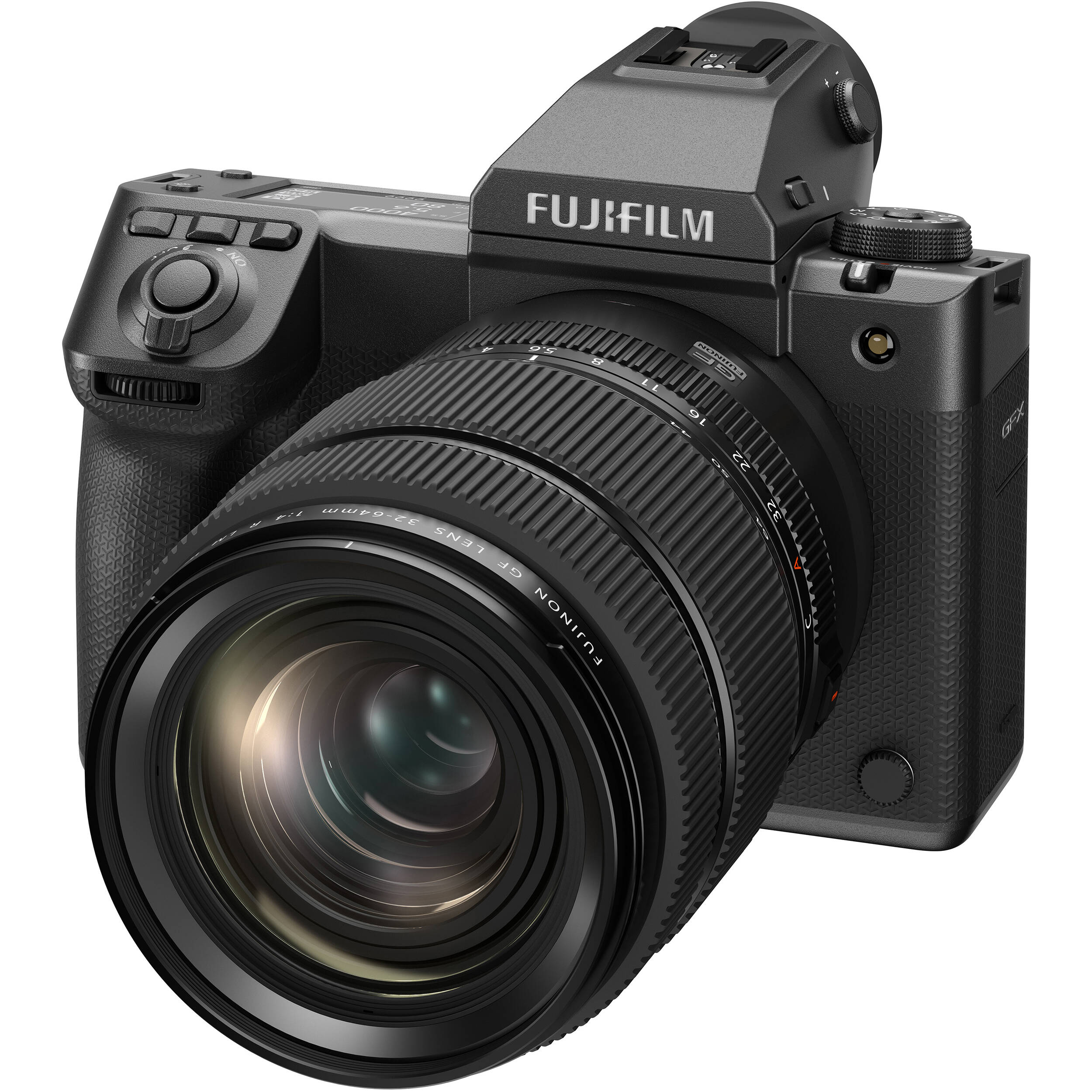 Advanced Autofocus Capabilities
One of the standout features of the GFX100 II is its advanced autofocus system. Powered by deep-learning AI technology, the camera's Subject Detection AF goes beyond human faces and eyes. It can intelligently track and detect various subjects, including animals, birds, vehicles, and even drones. This means photographers can focus on their creativity, knowing that the GFX100 II will deliver reliable autofocus performance, no matter the subject.
The updated AF algorithm enhances performance in sports and other high-speed motion scenarios, ensuring sharp and accurate tracking even in challenging conditions. With a continuous frame rate of 8fps using the mechanical shutter, you can freeze prominent moments of any sporting action.
Unmatched Video Capabilities
The GFX100 II isn't just a stills powerhouse; it's also a formidable video camera. It offers 4K/60p and 8K/30p recording in 4:2:2 10-bit in-camera. The GFX100 II also allows you to use ISO 100 as the standard movie sensitivity, ensuring the highest quality footage.
Additionally, the GFX100 II supports various cine recording formats, including Premista, 35mm, and anamorphic (35mm), making it an excellent choice for cinematographers seeking the utmost image quality.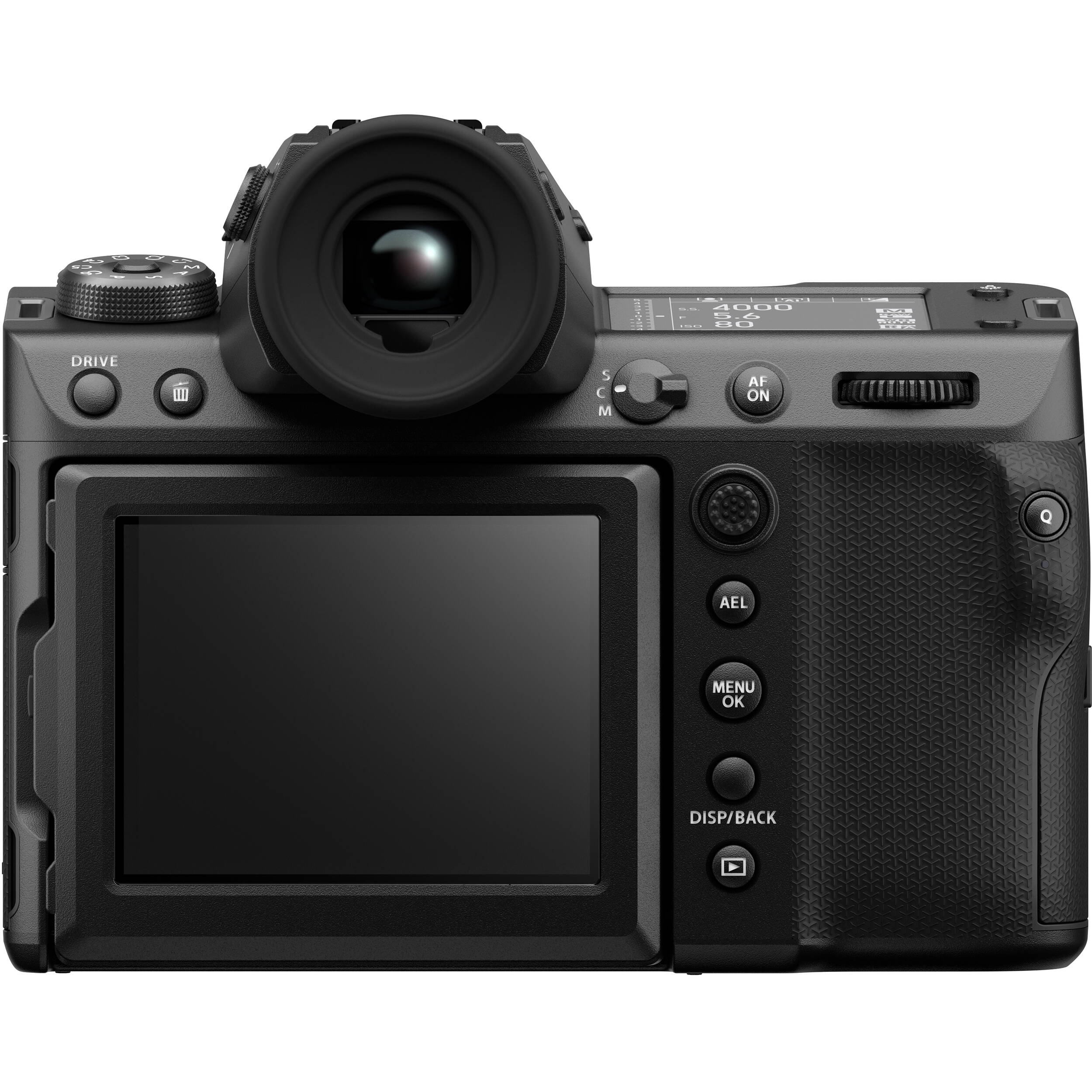 Realistic Colour with Reala ACE
Fujifilm introduces the Reala ACE film simulation with the GFX100 II, which combines accurate colour reproduction with hard tonality. This simulation is suited to a wide range of subjects and lighting conditions, delivering stunning and realistic colours.
Impressive Stabilisation
The GFX100 II has a five-axis in-body image stabilisation (IBIS) system that provides up to eight stops of stabilisation. This feature allows photographers to confidently shoot handheld in challenging lighting conditions, opening up new creative possibilities.
Enhanced Ergonomics
Fujifilm has reimagined the camera's design for improved ergonomics. The brand has dubbed the new smaller body design as its ergonomic flagship. The GFX100 II features a more substantial grip, addressing one of the shortcomings of the original model. It also boasts a new leather traditional Japanese-inspired imprint called BISHAMON-TEX, improving grip and aesthetics.
The camera also features a more prominent top-plate sub-LCD with a redesigned graphical user interface, improving visibility and handling. The top plate is tilted by 11° for easier viewing with minimal eye movement.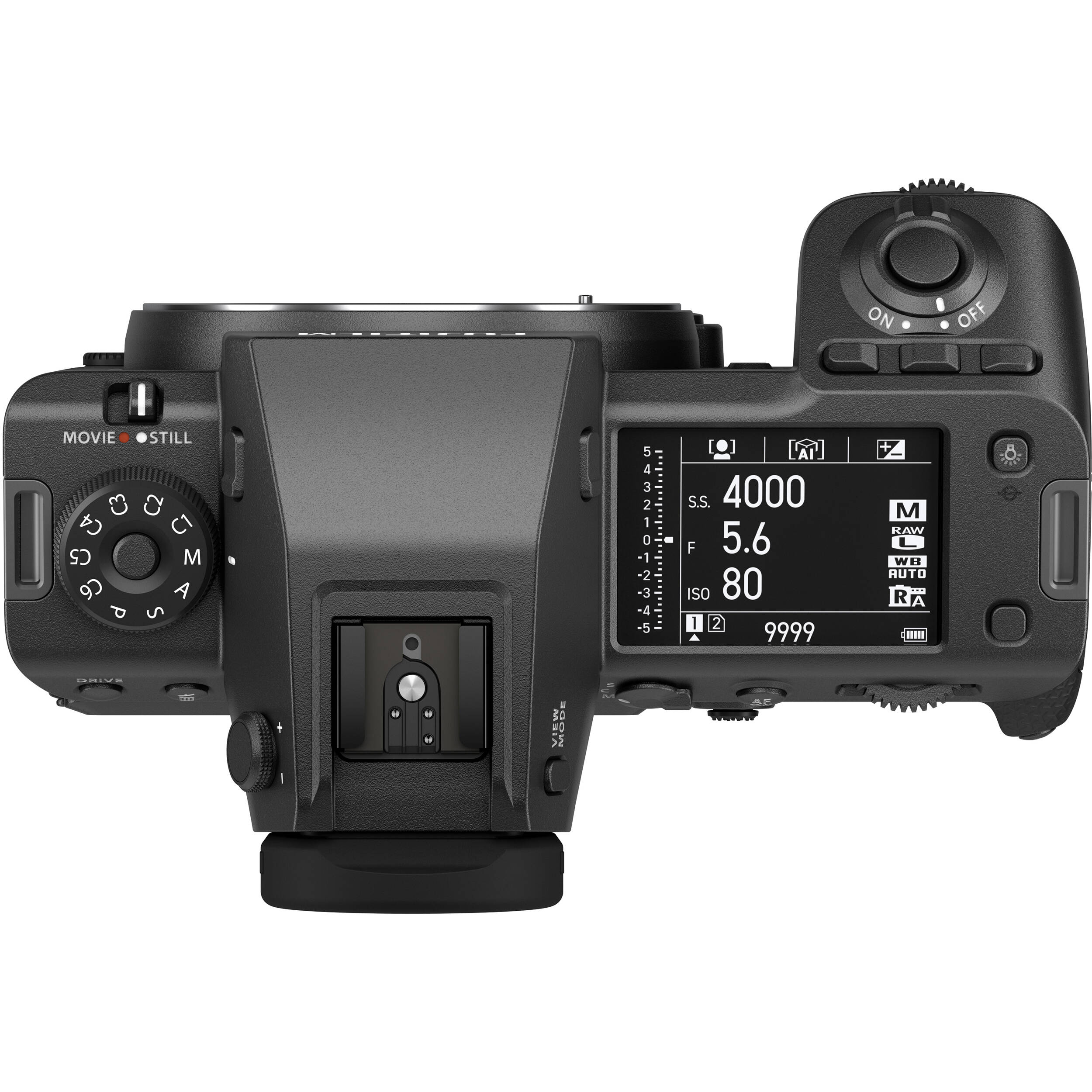 Modular and Adaptable
The GFX100 II's design is modular and adaptable to different shooting needs. It features a detachable viewfinder with an optional tilt accessory, allowing you to customise your shooting experience.
Camera-to-Cloud Integration
For streamlined workflows and collaboration, the GFX100 II offers built-in compatibility with Frame.io Camera to Cloud. This feature allows you to deliver high-resolution images and videos straight to the cloud for immediate review and consideration, without the need for additional accessories.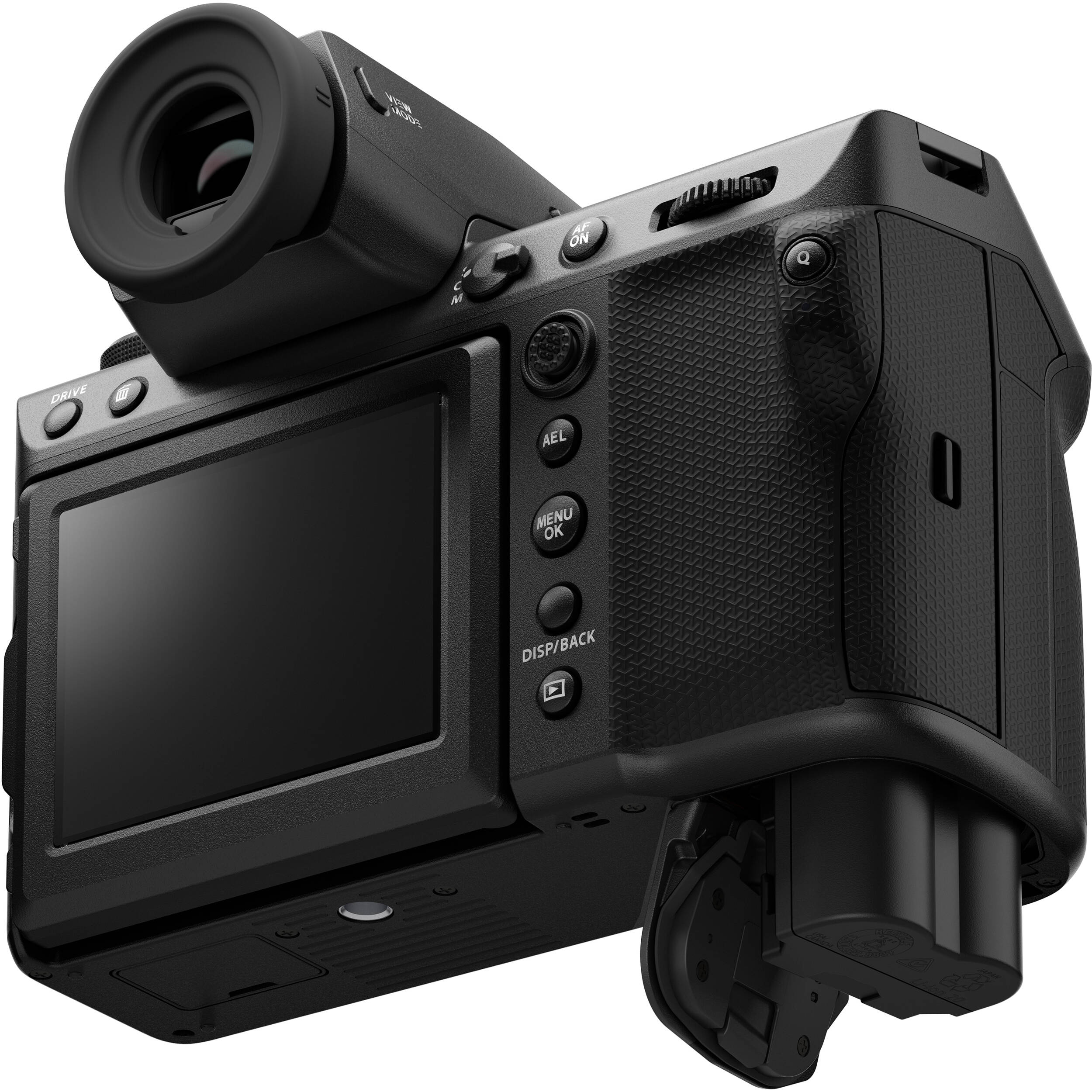 The Future of Large-Format Photography
With its unparalleled image quality, advanced autofocus capabilities, impressive video features, and enhanced ergonomics, the GFX 100 II is a camera that caters to the needs of both professional photographers and cinematographers. Whether you're capturing stills or recording video, the GFX100 II is ready to help you push the boundaries of your creativity. It's time to explore the world of large-format photography with the GFX 100 II in hand.