Sound plays a remarkable role in the way that we experience media. From the haunting two-note tune of Jaws to the iconic drum solo of Phil Collins, different sounds, songs and notes tell stories that draw you in and stay with you for years.
Often we underestimate the importance of quality sound equipment. Whether you're a podcaster, singer or voiceover artist, you need an excellent microphone to help you get your story out there and on top of everyone's playlists.
At Orms, we stock industry-leading microphones guaranteed to elevate your sound. Whether you're a novice or a trained professional, our extensive range of microphones, headphones and sound equipment will help you carve your space on the airwaves.
Microphones Stocked At Orms
Podcast Microphones
Podcasting has quickly become one of the fastest-growing media today. There are millions of podcasts available to listeners that cover every topic under the sun. From murder mysteries and pop culture breakdowns to psychological endeavours into the mind and more.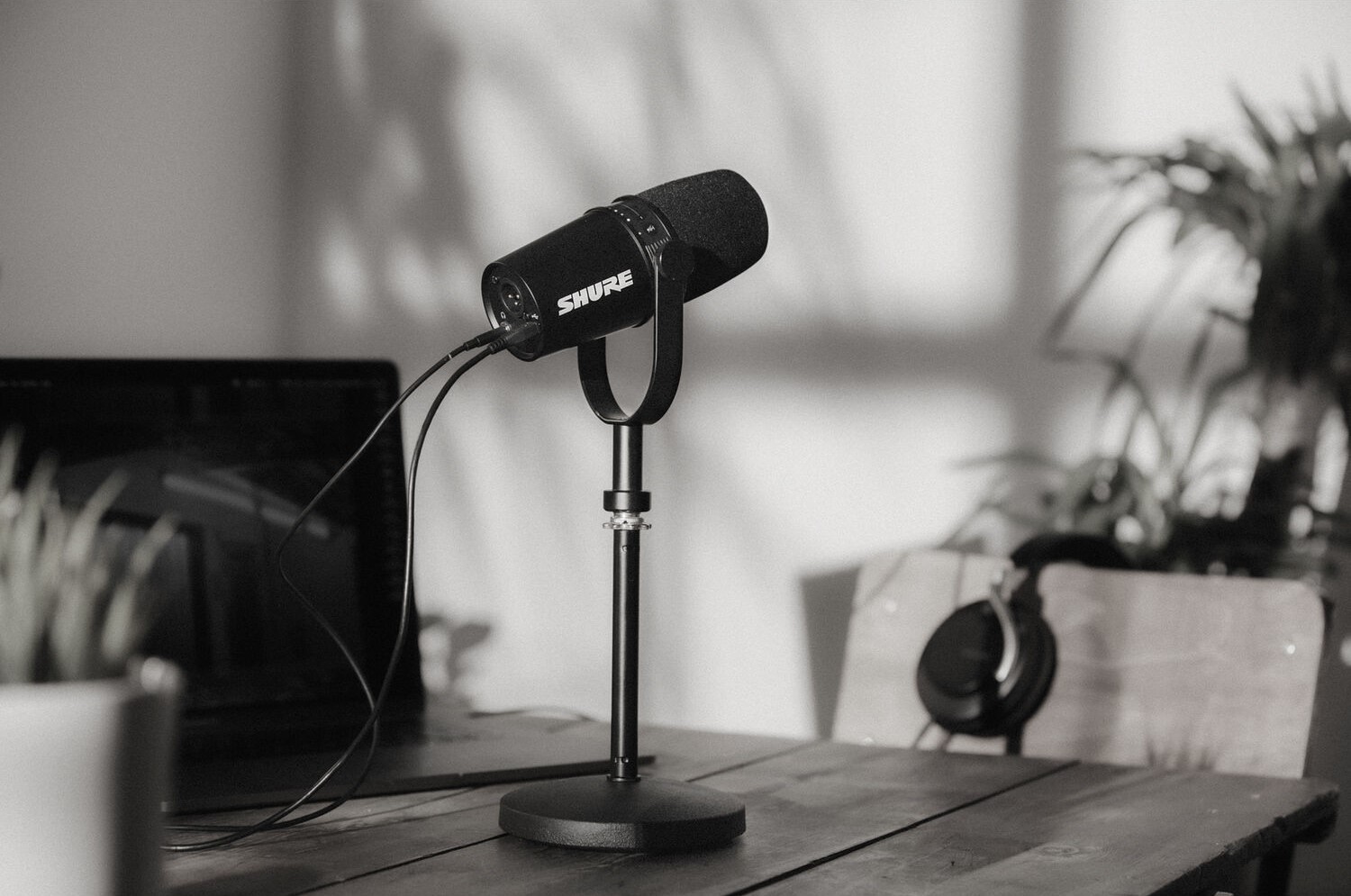 But what separates the best from the rest is not only the skill of the storyteller but the quality of the sound. Podcast microphones are essential to delivering smooth, clear sound. But what exactly is a podcast microphone?
Podcast microphones are designed to deliver clear, crisp sound to listeners. Their near pick-up field means speakers talk directly into the mic to create those warm, full sounds, almost as if they're in the room with you. They seek to eliminate room noise, electromagnetic humming, breathy speech, and other sounds that may distract the listener from the story you're telling. While podcast mics are designed with these features, some mics are better than others. Some of the best podcast mics we stock at Orms include the Shure SM7B, Shure MV7, Rode PodMic, and the Rode Podcaster Mark II.
Rifle Microphones
Whenever you're watching a film, news bulletin or documentary in a crowded setting, you may have wondered how the sound of the subjects comes through so crisp and clear with minimal disturbances. Well, that's thanks to the rifle mic. Filmmakers and videographers adore rifle microphones for their narrow pick-up field. They allow creators to control which sounds they'd like to pick up while significantly eliminating any background noises. Most rifle mics are operated on a boom pole, giving videographers and filmmakers increased control.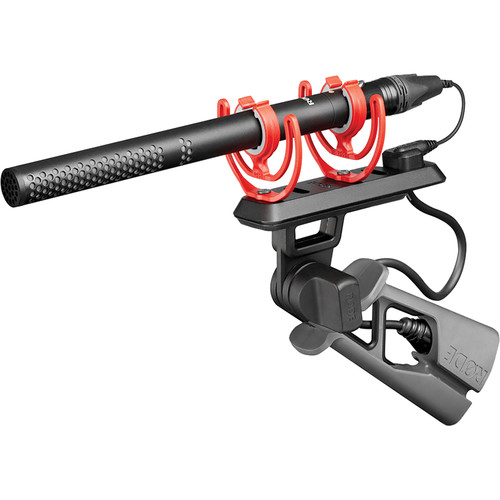 At Orms, we stock excellent rifle mics for the indie filmmaker, tv, and documentary producers. These include the Rode NTG 1, and the Rode NTG 5 boom rifle microphone, which comes with a furry windshield and pistol grip shock mount that can be attached to a boom pole to increase versatility and mobility.
Shotgun Microphones
Whether you're an independent filmmaker, mobile journalist, gamer or vlogger, you'll need a versatile microphone that is easy to transport and user-friendly. This is where the shotgun microphone comes in. They're utilised in various settings, including documentary-making, run-and-gun filmmaking, live streaming and more. Shotgun mics can capture high-quality sound and be used indoors and outdoors, making them a highly versatile microphone option.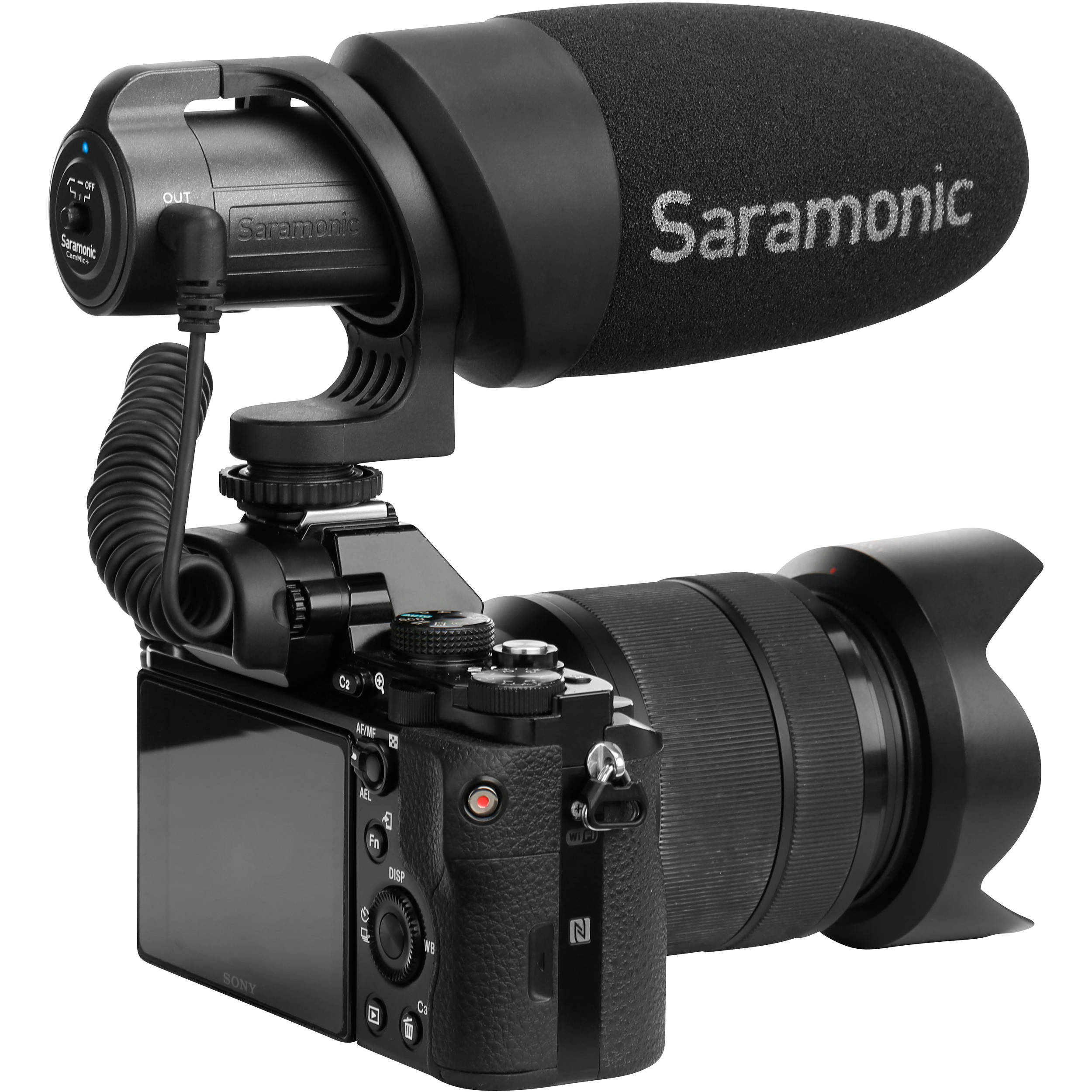 Shotgun microphones' wide pick-up field is excellent for recording multiple talents, reducing the need for lots of bulky equipment. Filmmakers mount them to their cameras, increasing their mobility and ease of transportation. Their affordability makes them a highly popular option amongst every kind of filmmaker and video creator. If you want to improve your film's sound and achieve high-quality clarity, we recommend industry-leading brands such as Rode, Shure and Saramonic, all stocked at Orms. Under Rode, there's the Videomic NTG, Video Micro, Videomic Pro and the Video Mic GO II. For Saramonic, you'll find the VMic Mark II and the SR-VM4. And finally, the Shure VP83.
Lapel Mics
Lapel or lavalier mics function just as their name suggests; you attach them to your lapel. They're a fantastic microphone option for when you're trying to eliminate bulky equipment and not compromise on sound quality. You'll often see them during interviews, social media content, or vlogging. People love them for their convenience, the way they eliminate background noise and how inconspicuous they are.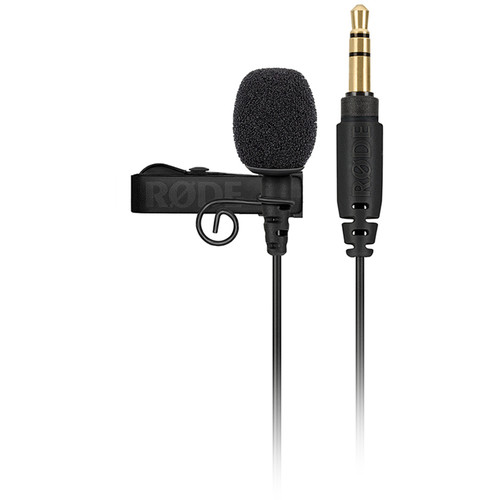 At Orms, we stock some of the best lavalier mics designed to bring all your interviews to life; these include the Rode Lavalier GO Omnidirectional Lavalier Microphone, Saramonic SR-XM1 3.5mm TRS Omnidirectional Mic, Shure MOTIV MVL Omnidirectional Lavalier Microphone and more.
Eager to test out some of these microphones to see which one suits you best? Pop by our Cape Town store and allow our sound professionals to help you find the perfect microphone.