Launched in 2019, the Orms Circle Mentorship Programme aims to give women-identifying artists stronger industry visibility, the support of expert mentorship and the added benefit of extending their professional network.
We received an incredible amount of submissions this year and were completely overwhelmed by the strength and diversity of each application. After a rigorous selection process, we are excited to announce Lesego Seoketsa as this year's selected Orms Circle Mentorship Programme's artist. The top 5 applications have also been earmarked for special mention, who you can read more about here.
"The choice to work with Lesego was unanimous – granted, the decision was not an easy one to make with an impressive amount of quality entries. Lesego made a strong impression on the entire panel with the multi-disciplinary experimentations through which she processes her well-defined conceptual concerns" says Lauren Theunissen, Photographic Department Lecturer and Exhibition Curator at Orms Cape Town School of Photography.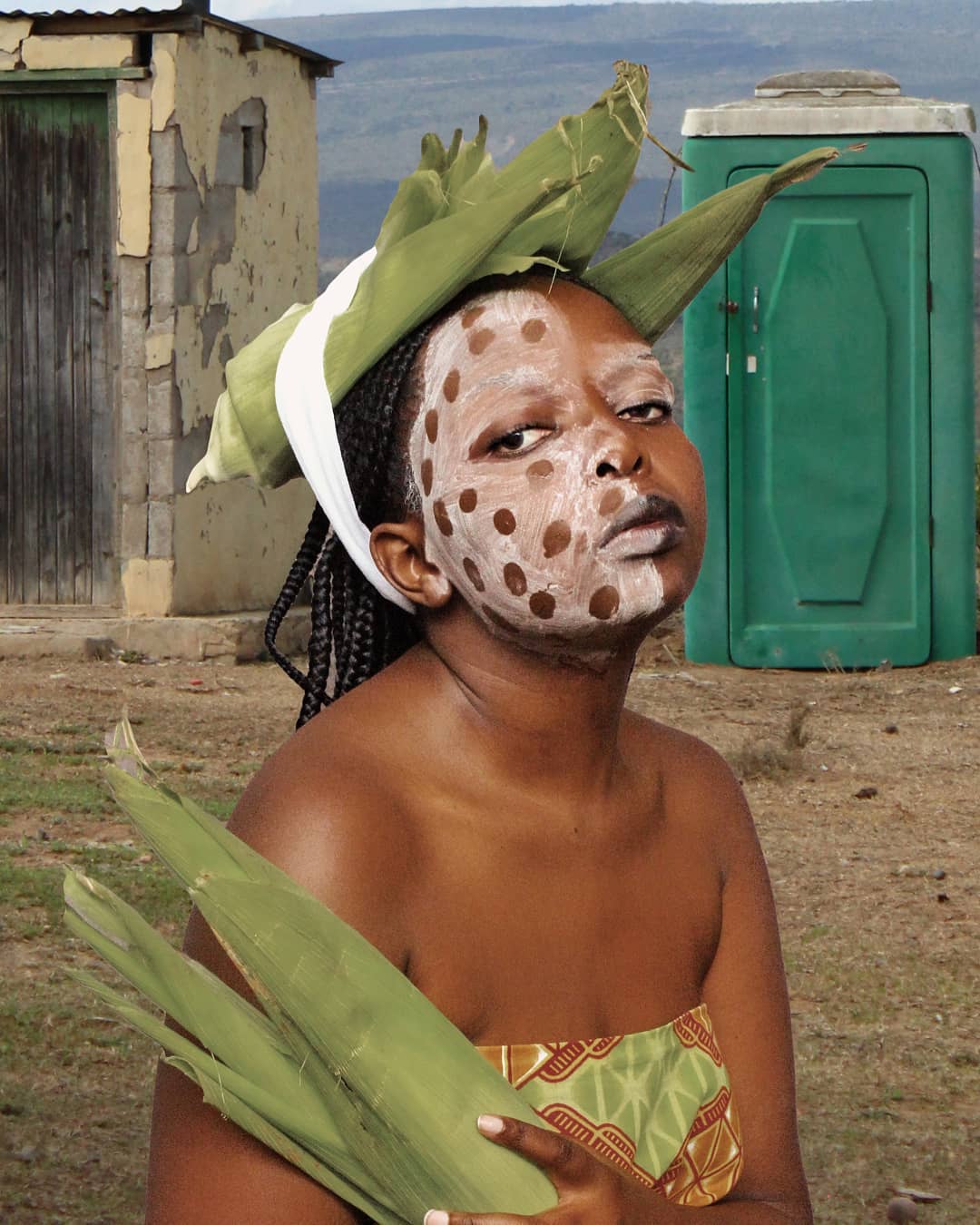 I've come to the acceptance that my work is sometimes a labyrinth of topics that intertwine and might not be palatable to someone outside of myself. I have also understood that I cannot stop the communication of my thoughts – through art – because of the fear of being misunderstood.
Lesego Seoketsa is a 25 year old multidisciplinary artist living in Springs, Gauteng. Working in photography, collage, painting and garment construction, Seoketsa's work is a reflection of and exploration of the experiences of black women.
There is something inherently cathartic about her process. The unmaking and making of new images through collage, the layering of self onto images of the land all come together to create striking visuals that interrogate the ways in which we construct identity. Her deep reflections on her personal and creative processes, and her acute awareness of how the mentorship programme would help her overcome the limitations imposed on her as an artist, were some of the striking features of Lesego's writing in her application.
The artist's experience of South African women not gaining the credit they deserve as changemakers, innovators and thought leaders across all spheres, has affected her on a deep level. As mentioned in her application, she sees to the Orms Circle Mentorship programme as an opportunity to gain momentum as fellow artists and activists strive to shift this narrative throughout the world.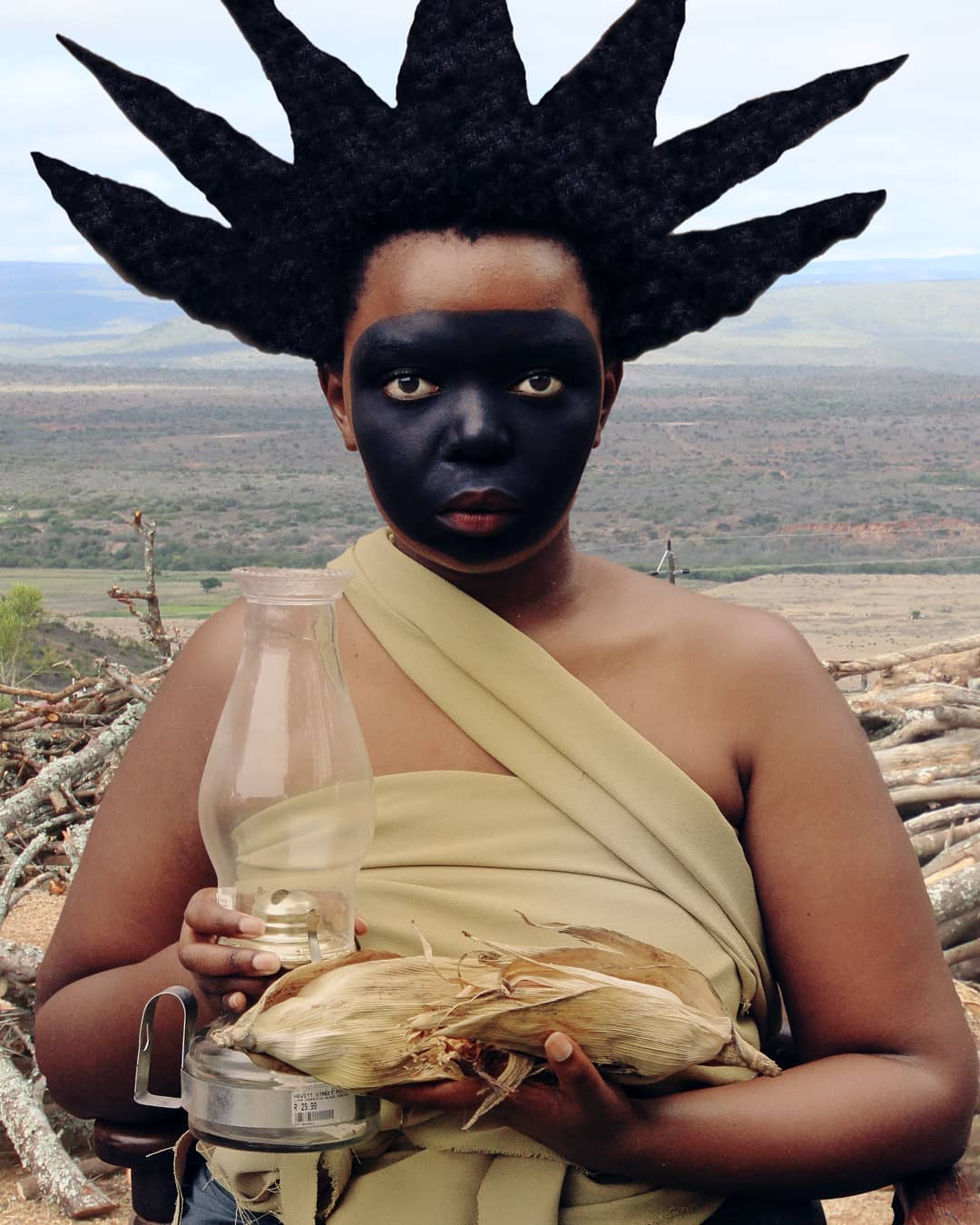 In her most recent iteration of the Lady Liberty series "Lady Liberty (remastered)", Seoketsa has updated the background to her maternal home, a place called emaGqunukhwebeni. Ama Gqunukhwebe are historically known to be a Xhosa subdivision consisting mainly of Khoi chiefdoms. Today these chiefdoms and clans are relatively small, with her maternal family being from the Gqwashu clan. This feminine/maternal reference and its colonial complexities link back to her thoughts on Lady Liberty.
Lesego's background in fashion contributes to the many textured layers of her practice as a maker and story-teller. She brings these worlds together in a way that draws you in, a way that acknowledges the multiplicity of the self. Drawing inspiration from 80's power dressing for her latest collection "Rise", we see use of textures and silhouettes that speak to this construction of identity, a recurring them in her practice. In an instagram post where she speaks on the collection she shares "The contrast in fabric, roof lining versus mesh and organza, speaks on how masculine and feminine textures shouldn't be boxed into heteronormative gender identities and that womanhood (in this context) can be all encompassing. This is the rise of femininity, not to oppose masculinity but to work with it."
"I have always felt a push towards fashion and it began in my teenage years after watching Vogue's documentary, "The September Issue".
During the programme, Lesego hopes to realise a body of work that centres on issues of land ownership, the autonomy of women within farming communities, and the interrogation of the economic freedoms that women are afforded, or denied, within these spaces.
As the selected Orms Circle mentee for 2020, Lesego will also learn essential technical skills to enrich her final body of work for the solo exhibition, marketing exposure, and personalised consultations with communications expert, Tziona Kerton, and Art Law expert, Toby Orford.
Looking towards the future, she will get the opportunity to participate in and get guidance from the Market Photo Workshop programmes, where she will continue with her pursuit of a sustainable professional artistic practice in 2021.