Orms Photo Art is an online platform which connects photographers and art collectors.
As a collector, you have access to hundreds of phenomenal images without the added gallery fees and commission you would normally have to pay. You also get the opportunity to customize the presentation of the work – You decide how you want your image printed and framed.
As a photographer, you gain access to a diverse range of buyers, including decorators, collectors, and art lovers.
We get a huge amount of really great submissions and every now and then we find someone really special. This month we came across Siphesihle Radebe, a Durban-based documentary and fine art photographer. Read as we get to know his work on a deeper level…
When did you begin your venture in photography and what inspired you?
I began my photography venture in 2010 whilst I was still doing grade 10. I won a Jumpstart competition, in which you had to come up with a business ide, fortunately, my sister owned a camera and that's when I thought it was a great idea to start a photography business. When I completed my matric I knew what I actually wanted to study. In 2013 I started studying photography at the Durban University of Technology where I completed my National Diploma in 2016. I was inspired by myself looking at how I didn't have photographs of myself growing up so I just thought why don't I help people by creating memories for them. I wanted to give them something they will cherish for the rest of the life.
You have chosen to place a selection of work on the Orms Photo Art website, what has your selection been based on?
My work has been based on exploring different cultures and creating work based on cultural customs, religious philosophy and creating contemporary fine art photography.
Your work is very original, can you tell us a bit about your creative process?
During my creative process, I want to create simple but striking work that attracts attention.
I use minimalist experimental lighting, straightforward shooting angles and add simple props just to give the project an extraordinary look.
First I brainstorm, draft down ideas from the information I've gathered and that have inspired me to create a project. Then I write down a list of all the things I will need for the shoot. I create ideas through sketching drafts so that I can reference. After capturing I edit using an artistic technique giving the photograph a fine art photograph finish.
Have you featured your photography on any other platforms?
No, I have just sold a few pieces at the Kznsa Gallery.
To develop your skills did you do formal training or are you self-taught?
I did formal training at the Durban University of Technology Obtaining a national photography diploma.
Can you describe your work in our collection, in your own way?
I'll break down each of the artworks from the following series  (Ipipi and Yin Yang)
IPIPI (SMOKING PIPE)
A device made from wood presented in a number of shapes and sizes specifically made for tobacco are a fixture of the Xhosa culture and Eastern Cape landscape.
When Xhosa Men, Women smoke pipe they pass one pipe around but use they own mouthpieces.
The idea behind the concept was to show how smoking tobacco was something that initially started before the arrival of colonist by native Southern Africa. From observation Men/Women who smoke tobacco naturally converge together and have long conversations on various topics exhaustively which might lead to awareness and resistance to oppression.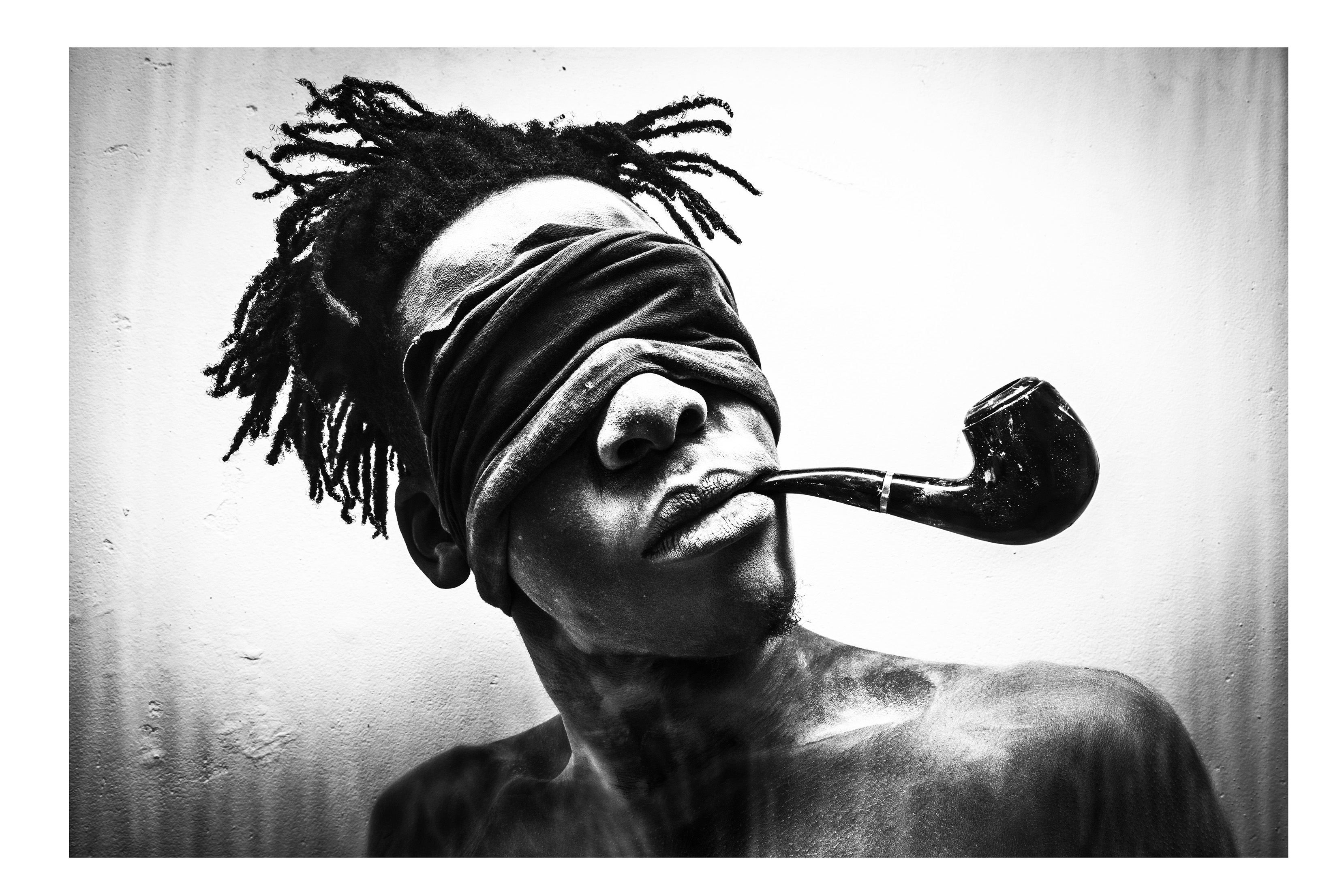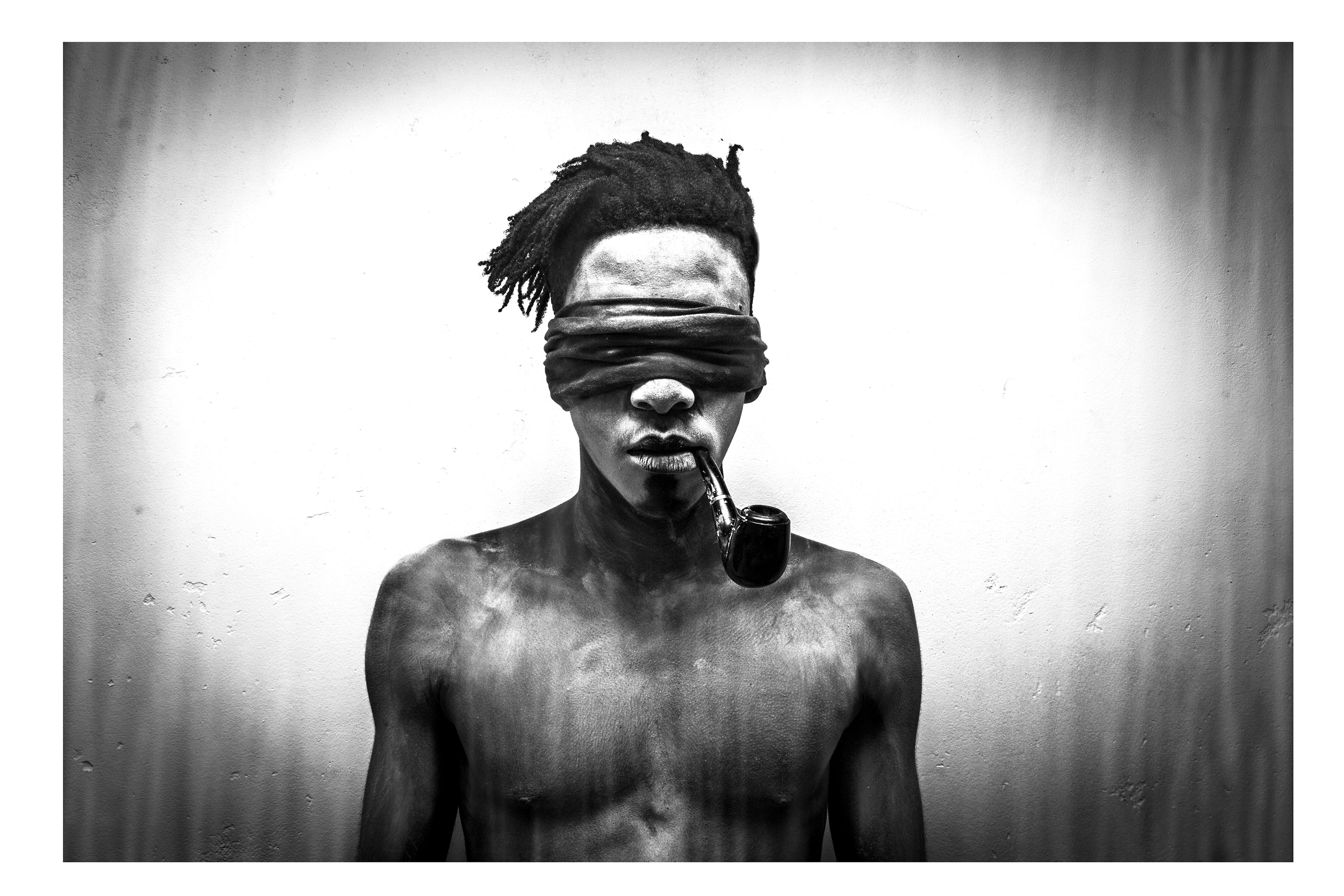 Yin Yang series/concept used within Taoism
The idea behind the concept was show the imperfection of life and humans. The concept basically shows how we should view life and humans that there's always going to be a good side with the bad and a bad with the good if we understand this concept surely will have a better understanding of how life and humans are. Why are we here? To build or be destroyed? Where there's light there's always going to be darkness where there's darkness there's always going to be light.
Yin Yang (Taijitu) is two halves that complete wholeness and is also the starting point for change. When something is whole it is unchanging and complete. So when it is split something into two halves (yin yang) it upsets the equilibrium of wholeness. Both halves chasing after each other as they seek a new balance with each other.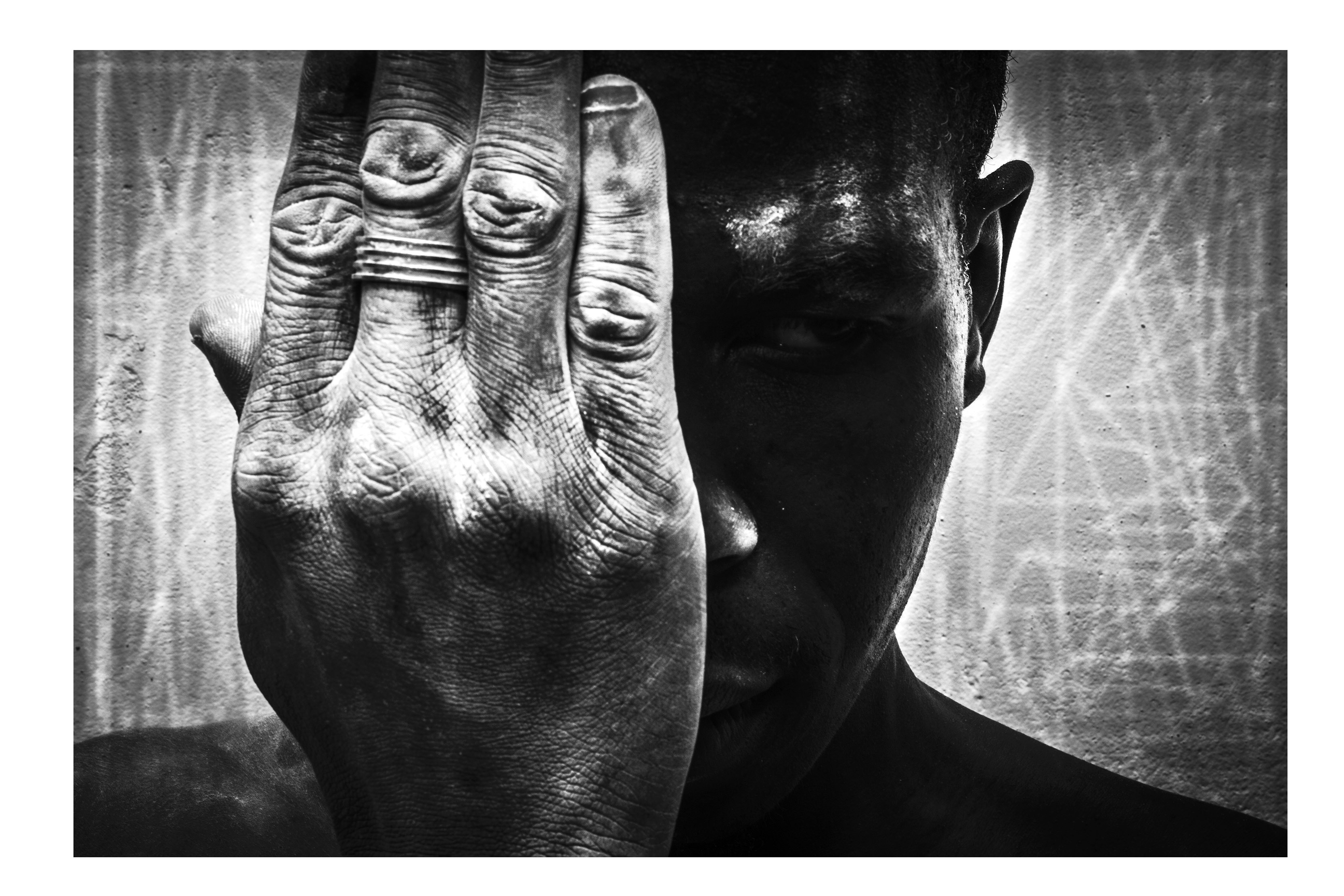 You have a flair for still for still life imagery, can you tell us something about this?
During my shooting process I hardly direct subjects. I capture the natural essence of the subject regardless of what it presents to me I want a natural and clean look to the image.
Where do you wish to see yourself and your work in 5 years time?
In the next five years all I want is to be happy and know what makes me happy. Generally speaking all I want is to still be producing art and mentoring upcoming young artists, owning a photography organization which builds and informs people about the importance of understanding arts and where your talent can take you. Having my own written book consisting of work that I have created for the past years I have been doing photography and which speaks about the journey and challenges as a creative in Africa. Own an art gallery in which artists can exhibit and sell their work.
But the most important thing is just being happy and achieving all my goals that I have set for myself in the coming years.
You can keep an eye on this incredible talent on Instagram and Facebook, Siphesihle is definitely someone to watch!
SaveSave