Step right up, folks! Step right up! Get yourself a new playbook, because it looks like Canon is set to rewrite the rules of professional photography and filmmaking once again with this latest announcement: the Canon EOS R3 is officially in development!
What's so special about the R3, you might ask? Well, think high-performance, think high-speed. Think mirrorless beast unleashed and ready to push the boundaries of what's creatively possible.
Let's unpack everything we currently know about the Canon EOS R3!
It will be designed to capture rapidly moving action in a manner previously never seen. The Canon EOS R3 will specialise in capturing objects moving at high speed. Canon says it will be crafted specifically to keep up with the demands of pro shooters, delivering ultra-responsiveness, high sensitivity, reliability and durability.
It will be the very first EOS to feature an entirely new stacked BSI CMOS sensor crafted and created by Canon. This sensor will of course be combined with the proven power of the DIGIC X Imaging Processor. This unparalleled coupling will produce 30 fps with full AF/AE tracking with minimal image distortion when using the electronic shutter.
It will feature even better autofocus than before. You thought the R5 or 1D-X Mark III's AF system was good? Well, apparently the Canon EOS R3's autofocus has been elevated to another level, now able to accurately track and focus on even faster moving action than previously captured. This next-generation version of Canon's tried and tested Dual Pixel CMOS AF II will be capable of tracking the eyes and heads of subjects even at the maximum 30 fps burst capacity. They haven't said what exactly it is yet, but Canon has also alluded to a "new subject" being added to the AF tracking in the R3. We can't wait to find out what exactly it is…
It will be "ultra-responsive". With this latest release, Canon is eager to introduce a new generation of photographers to their "ground-breaking" (we can confirm: it is groundbreaking!) Eye Control AF system. Apparently it has been dismantled and re-engineered from square one, aimed at keeping up with the intense demands of a 21st Century shooter. We'll quote this next line directly from Canon: "Imagine the ability to simply select and move the AF point with the look of your eye using the EOS R3's viewfinder." Well, okay then, Canon! Needless to say, this camera is meant to offer unmatched control of autofocus.
It will have a EOS-1D inspired body. This will come as welcome news to Canon shooters who love the classic heftier ergonomics of a traditional pro-level Canon DSLR body. While the R5 and R6 certainly offered more in terms of ergonomic performance than many other more compact mirrorless units, it definitely isn't the same as handling a chunky 1D-X Mark III. The Canon EOS R3 is hailed as a return to that form factor, allowing ultra-intuitive control in the most demanding professional shooting situations.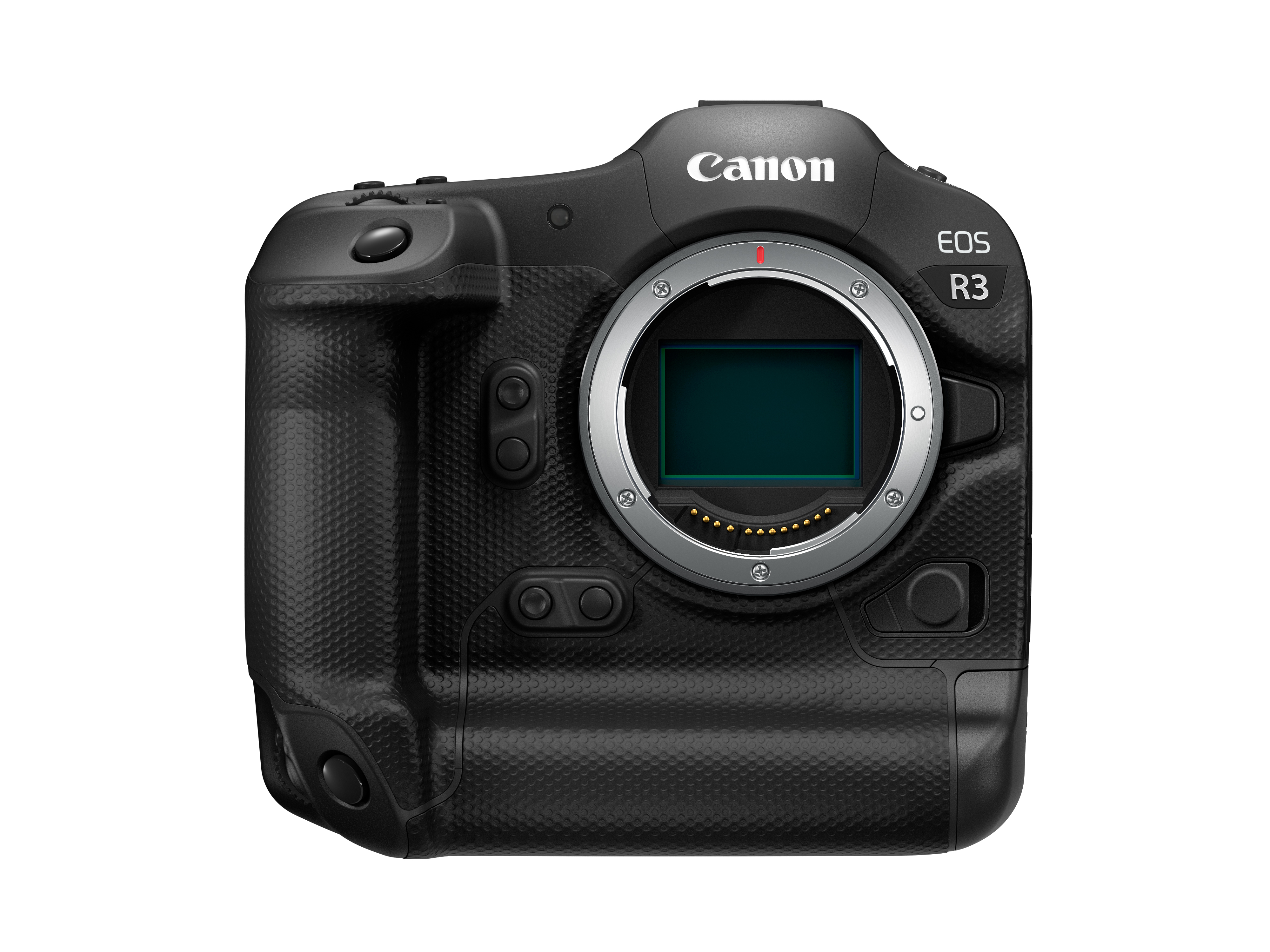 But wait, there's more! Not only has Canon announced the development of the Canon EOS R3, but they've also released three new RF lenses and a hot new Mobile File Transfer app.
THE RF 100MM F2.8 L MACRO IS USM LENS
Canon's new RF 100mm f/2.8 lens is the world's first interchangeable AF macro lens for full-frame mirrorless cameras. How macro is it? It offers 1.4x close-up magnification, to be exact. The magnification amount and focal length combine to deliver stunning macro images and remarkable portraits.
Another feature that is worth noting is the pioneering Spherical Aberration (SA) Control mechanism. This new variable control ring allows you to control the look and feel of out-of-focus bokeh areas, not only behind the subject, but in front of it too. You could even use it to produce a soft-focus effect on the subject itself!
Other notable features on this lens include:
Outstanding image quality. The new RF 100mm boasts a nine-bladed iris and a wide f/2.8 maximum aperture, perfect for low light shooting.
Advanced stabilisation. This lens was designed with handheld shooting in mind. The Hybrid Image Stabiliser offers up to five stops of stabilisation to minimise blur from camera shake.
Fast, silent, precise autofocus. The RF 100mm's AF system is powered by Dual Canon USM motors which deliver new levels of rapid, silent focusing. This means it is perfect for stills and video shooting scenarios. Additionally, it was designed to suppress focus breathing, ensuring consistency of composition.
No-compromise construction. This is an L-series lens, so of course it boasts a weather resistant construction and fluorine coating on the outer lens element, guarding against dirt and debris.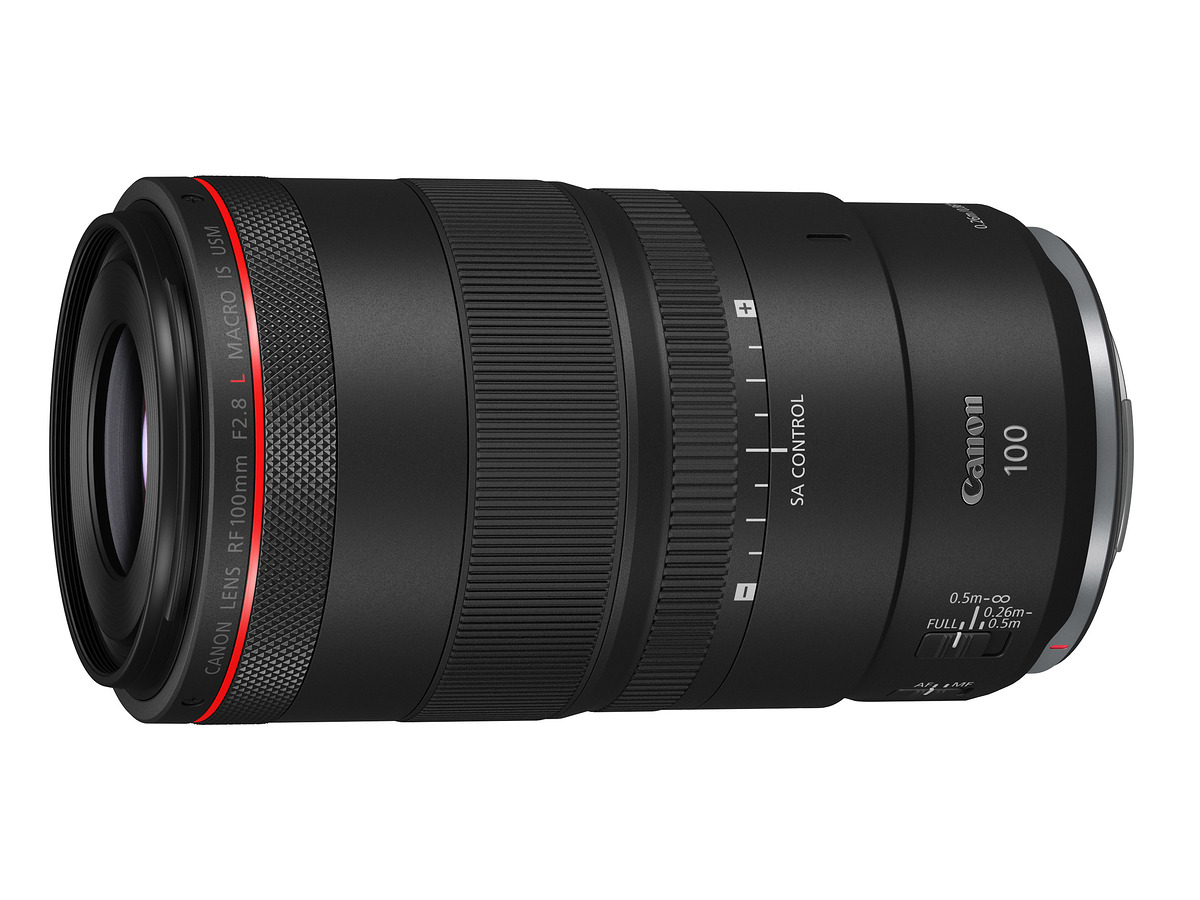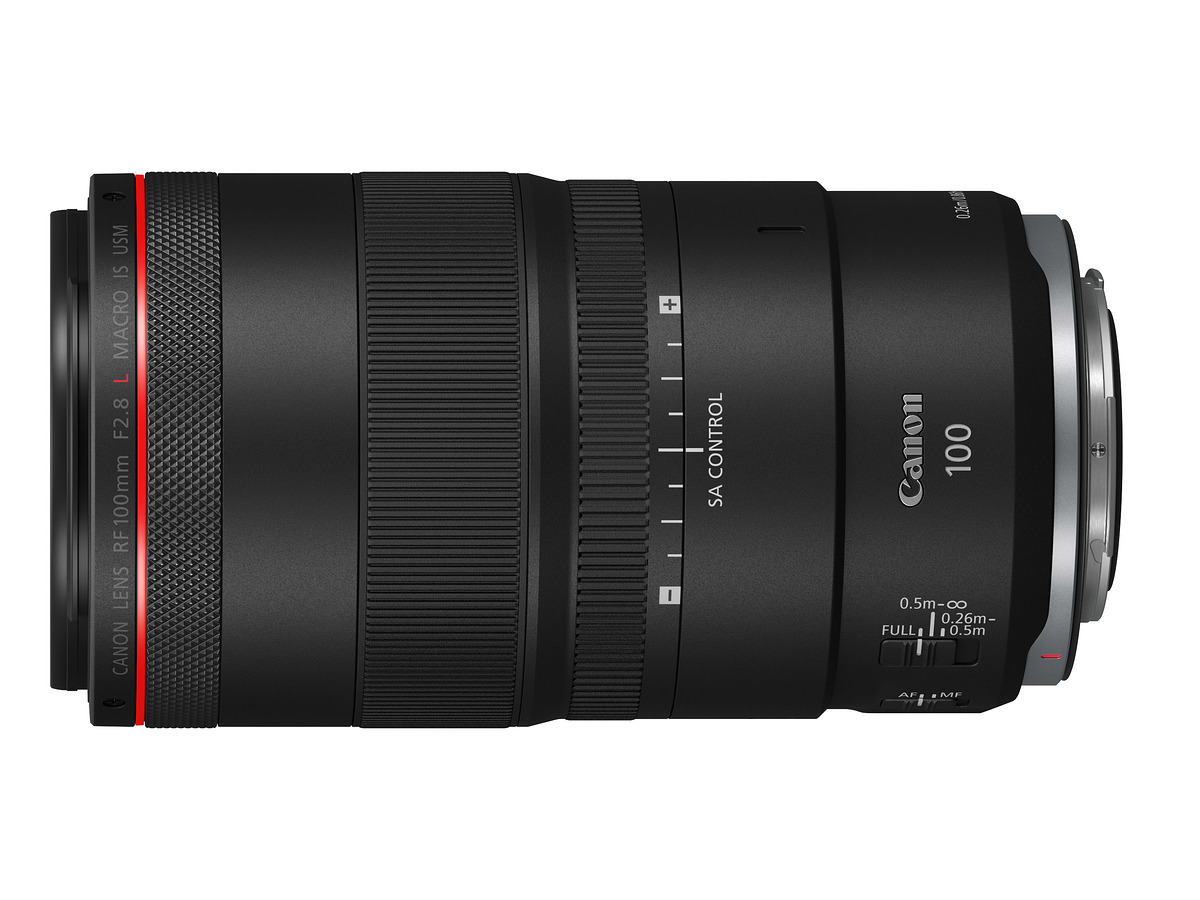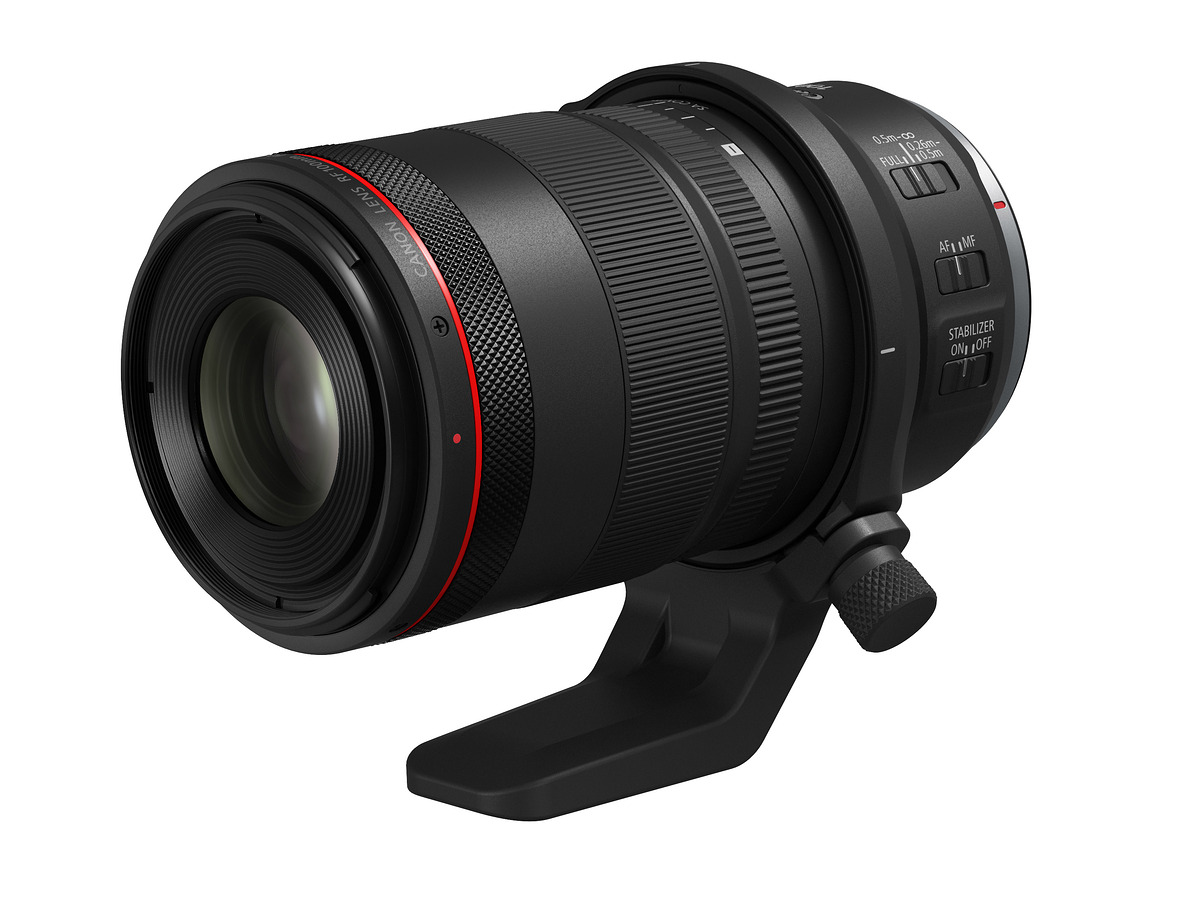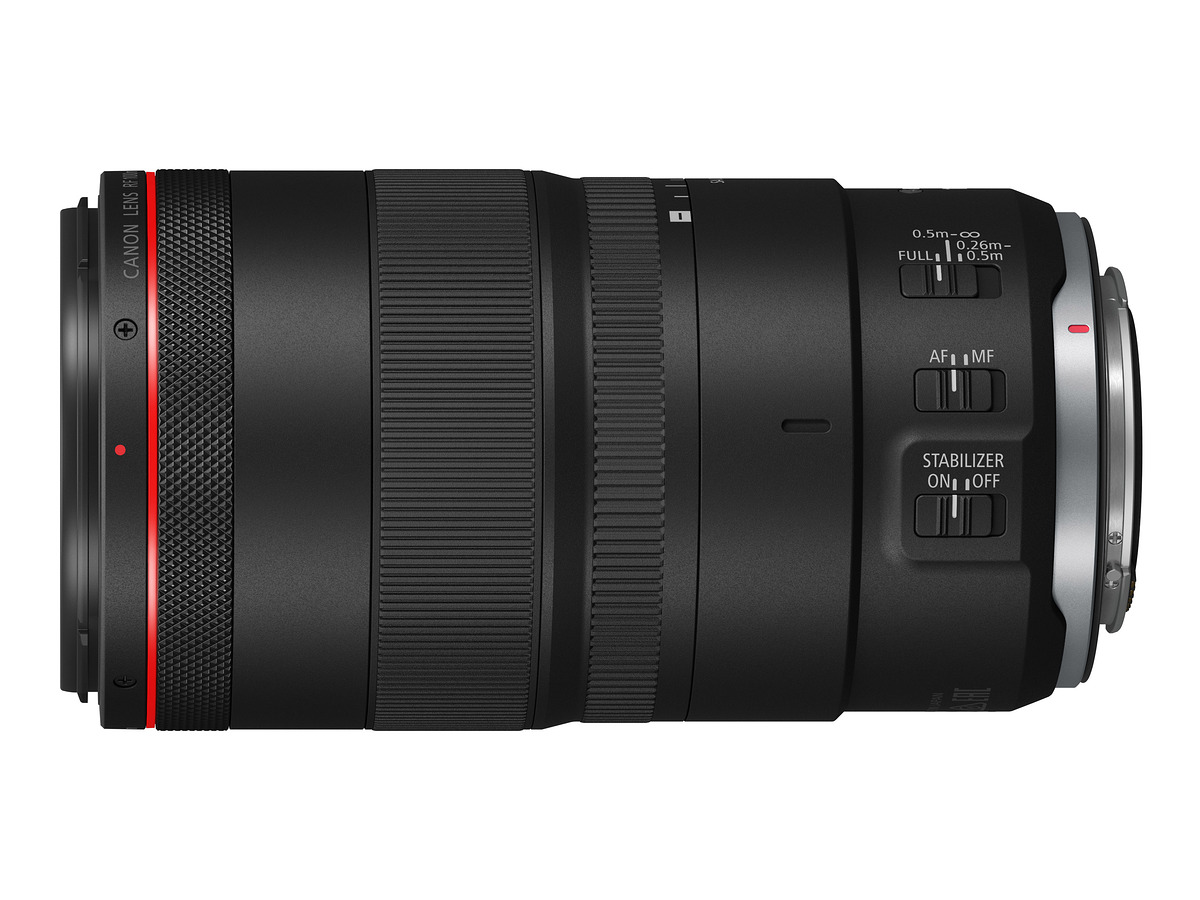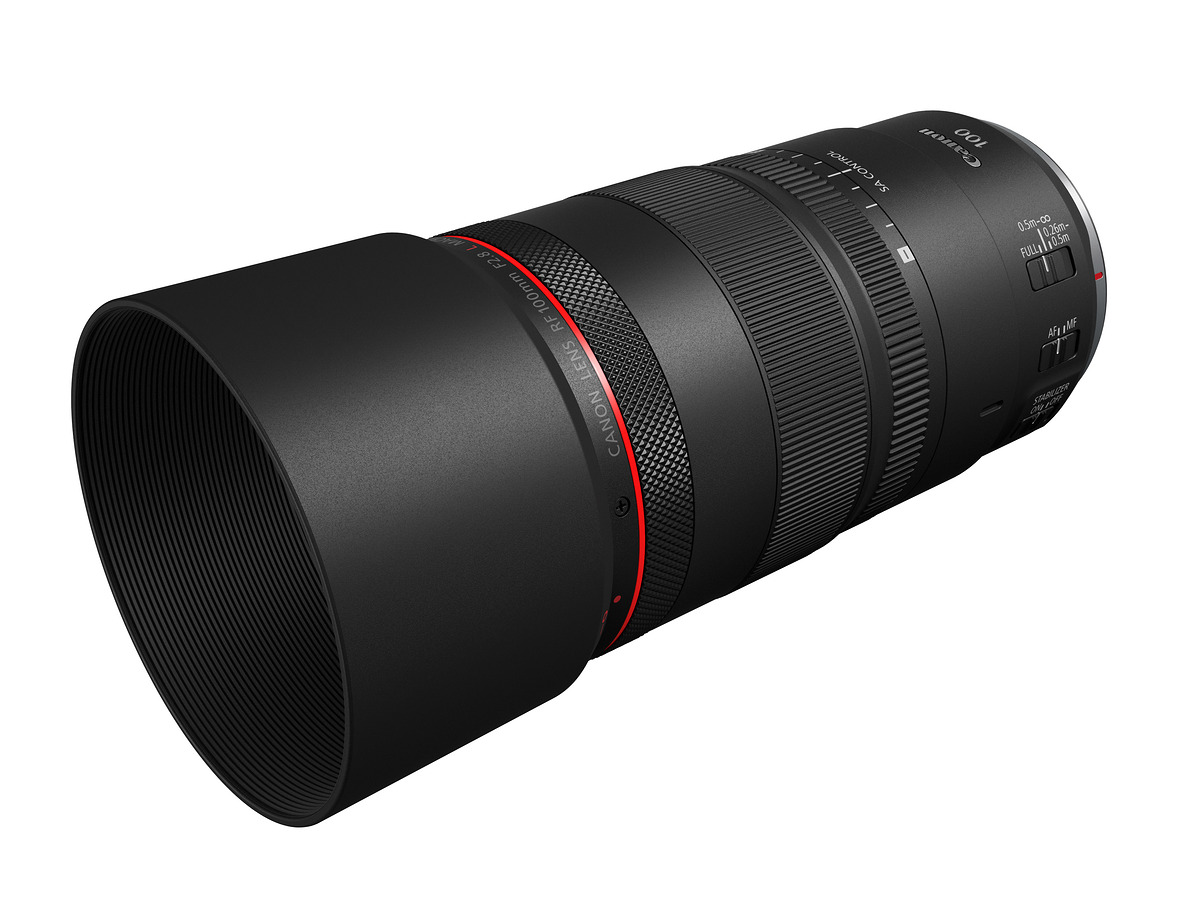 THE RF 400MM F2.8L IS USM LENS
The RF 400mm f/2.8L IS USM lens is the first of the beastly super telephoto lenses that Canon released today. Its focal length is designed to place wildlife, sports and news photographs slap-bang in the middle of the action. This 400mm f/2.8L was engineered from the equivalent state-of-the-art EF lens optical designs, being adapted for native use on R system cameras. This adaptation will produce enhanced image quality and sensational performance.
More key features include:
Massive quality from a small design. While sensational image quality is of course a top priority, portability and handling also matter. That's why the new RF 400mm was based on pre-existing optical designs that deliver not only incredible quality but also a relative compact design. This ensures it is easy to transport on location. Good to know if you're a sport or wildlife photographer!
Nail that focus when it matters most. The RF 400mm focuses quickly and confidently, with keeping moving subjects in sharp focus being a top priority. It features a dual power focus drive that delivers faster AF when paired with a compatible camera.
Great performance in less-than-great lighting conditions. We all know that a maximum aperture of f/2.8 delivers great low light performance, but when paired with an IS system that provides 5.5 stops of stabilisation, you'll be more than good to go!
Instinctive handling, thanks to the full-time MF that allows you to adjust focus as you see fit. The lens also features customisable AF start buttons that naturally fall under your fingers, letting you access their functionality quickly without ever taking your eyes off the subject.
Built to inspire confidence. L-series quality means this lens is built to withstand the rigours of professional use, whether that's capturing subjects in the pouring rain or under the scorching sun on a dusty game drive.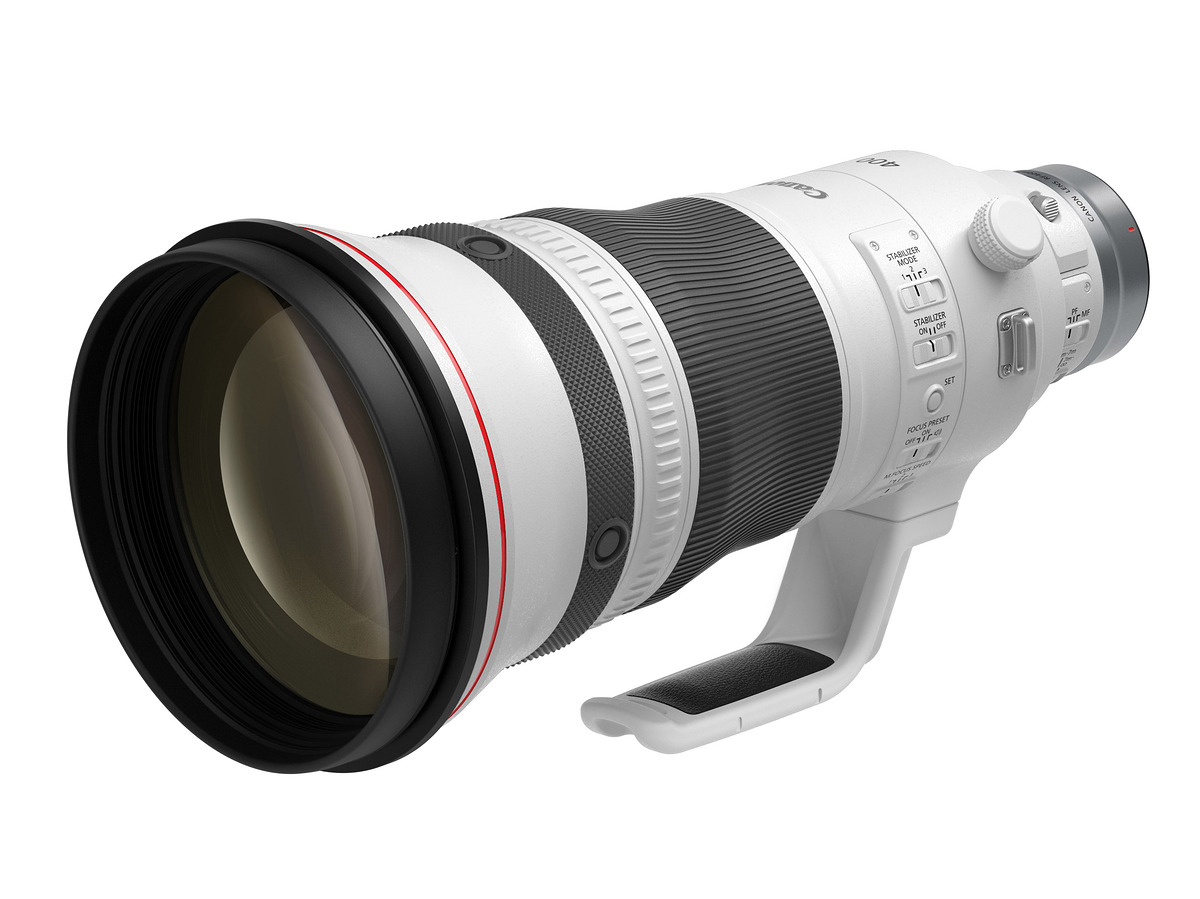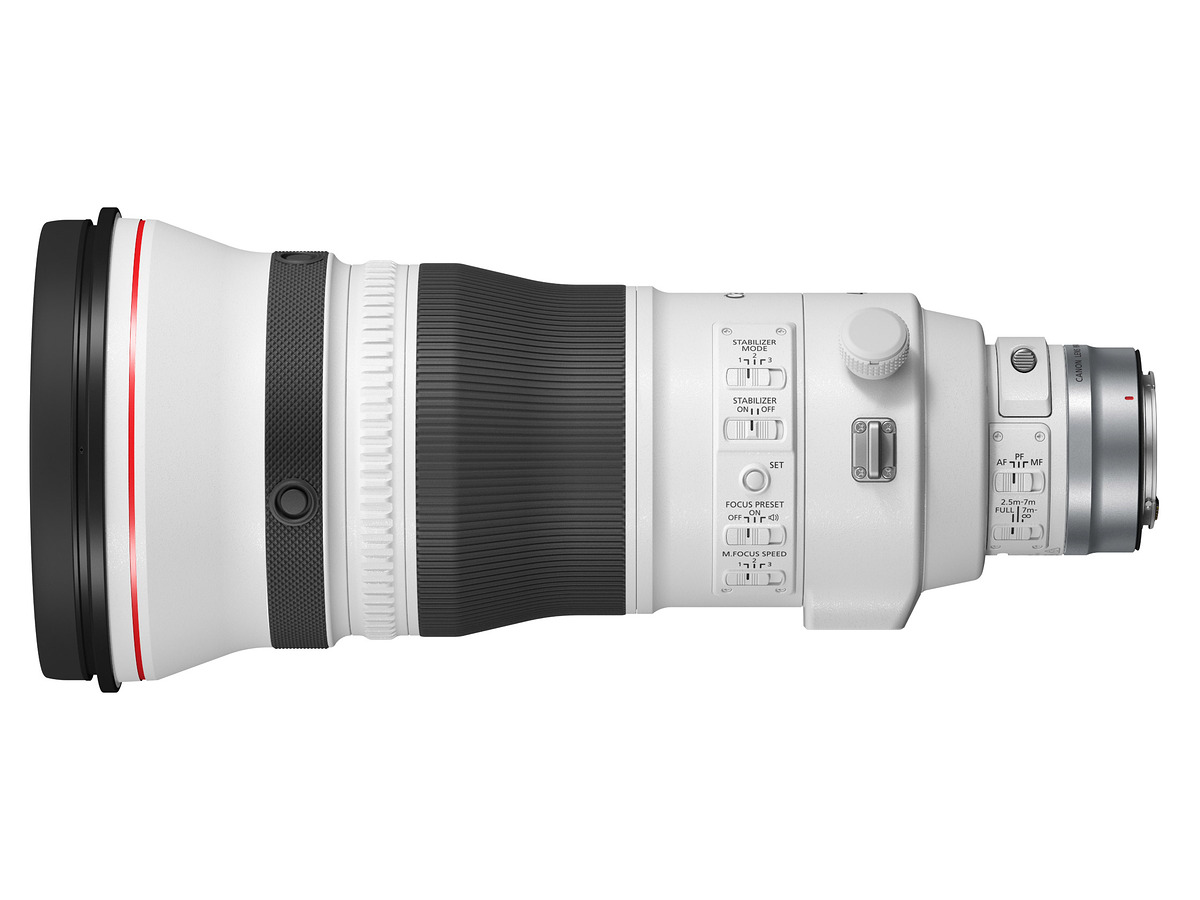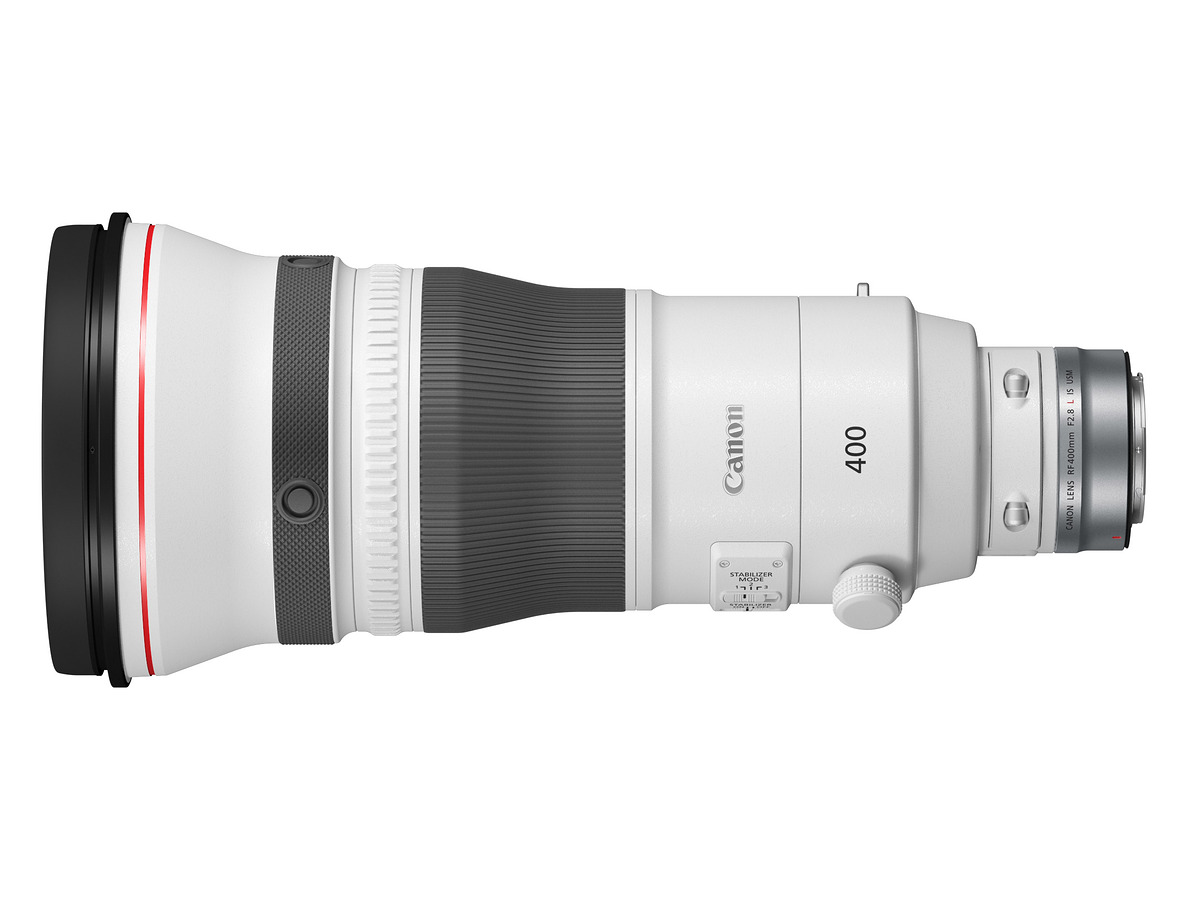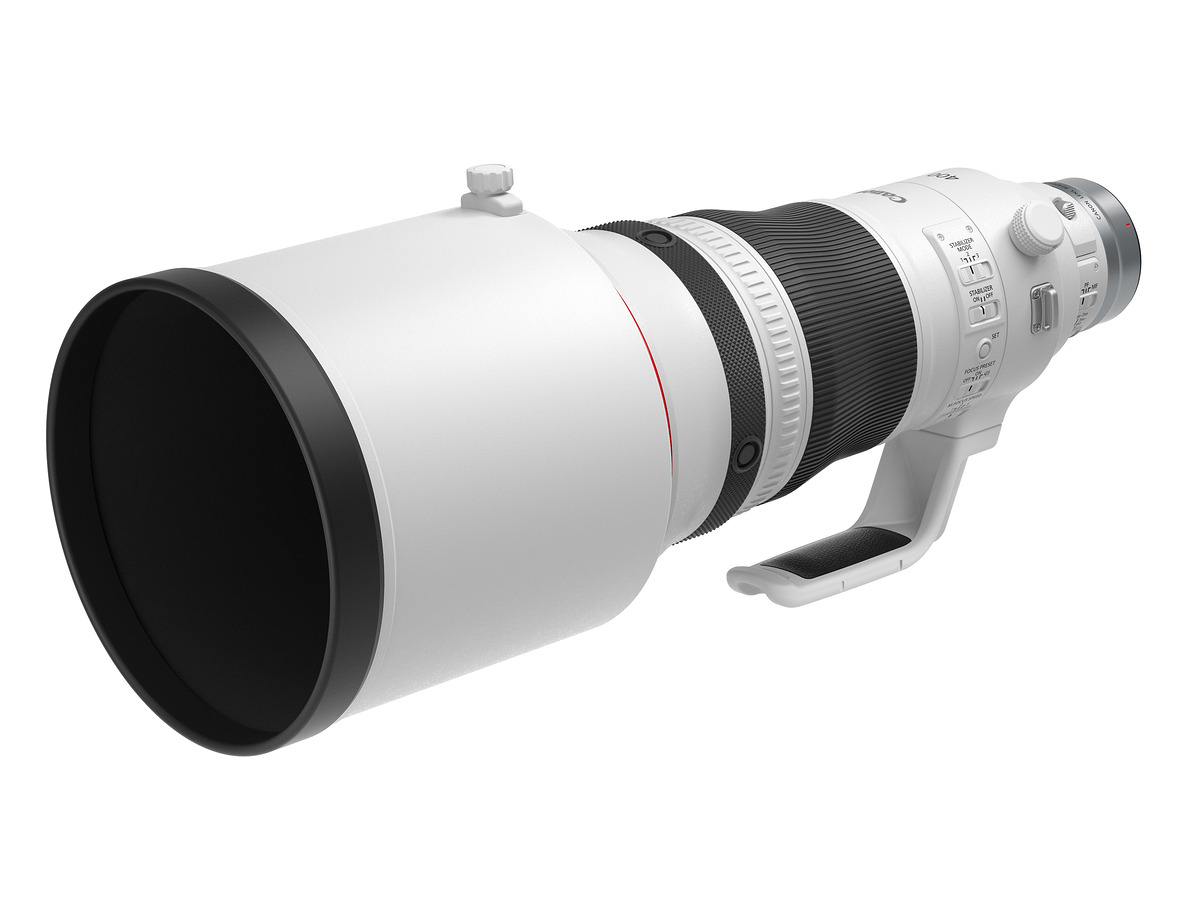 THE RF 600MM F4L IS USM LENS
The new 600mm f/4L IS USM lens for Canon's RF mount was crafted with the same use in mind as the previously mentioned 400mm f/2.8L, just with an even more telephoto focal length to get even closer to the action. It was also based off the optical designs of equivalent EF lenses.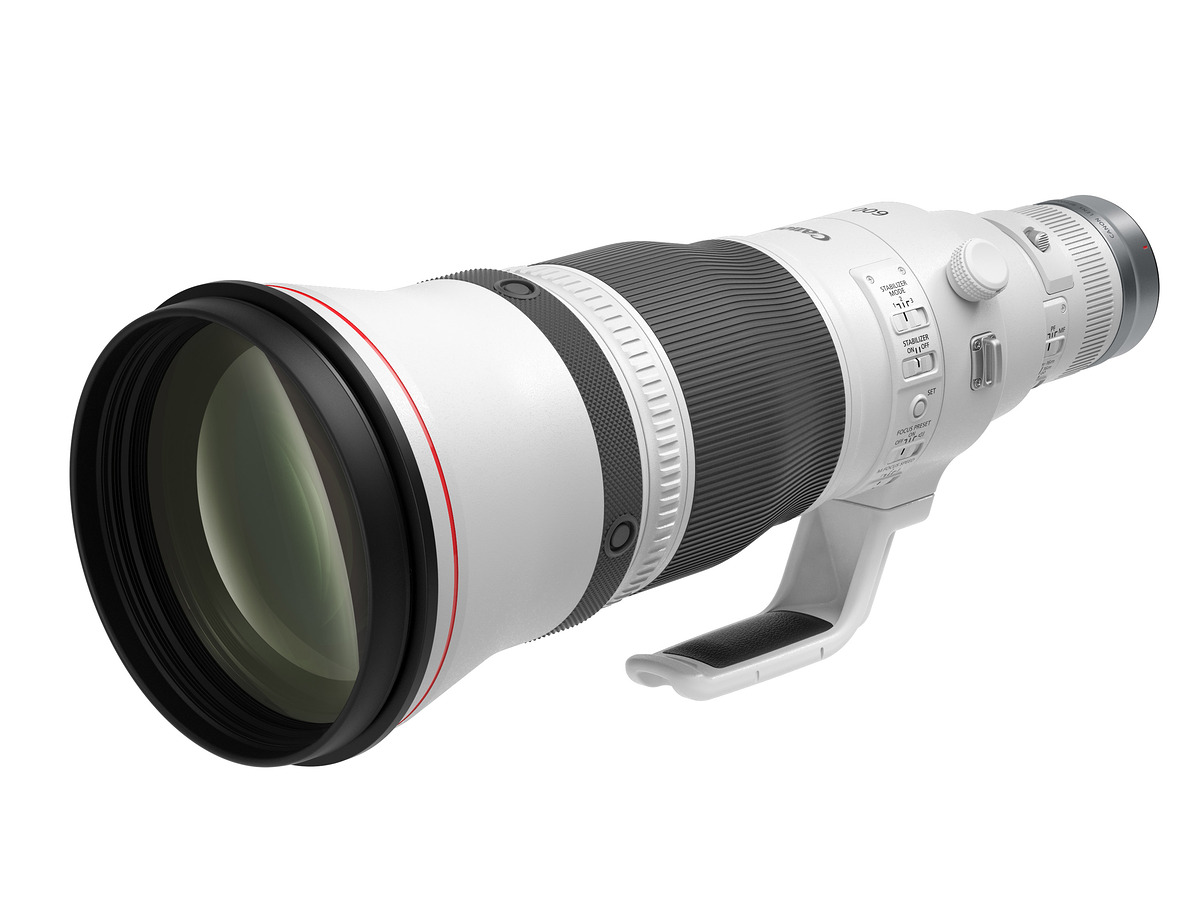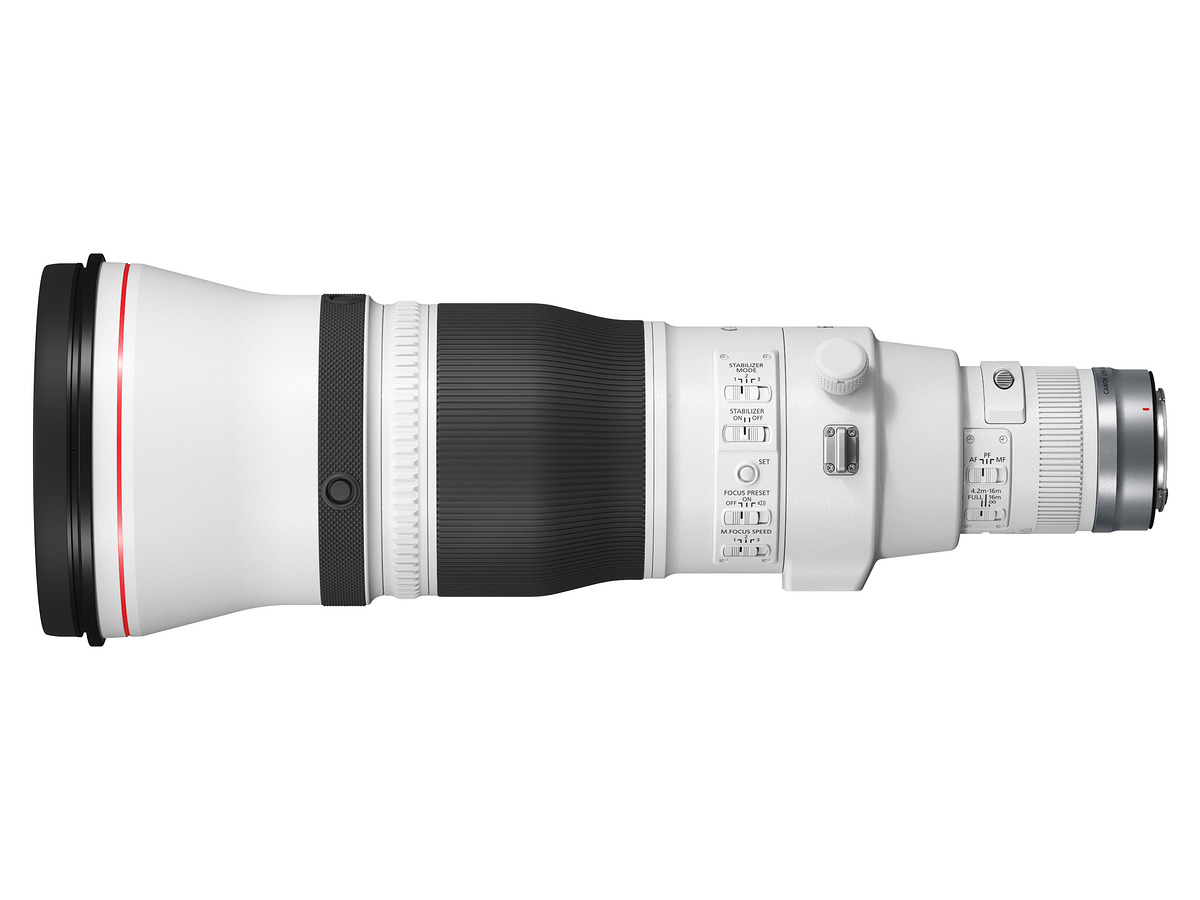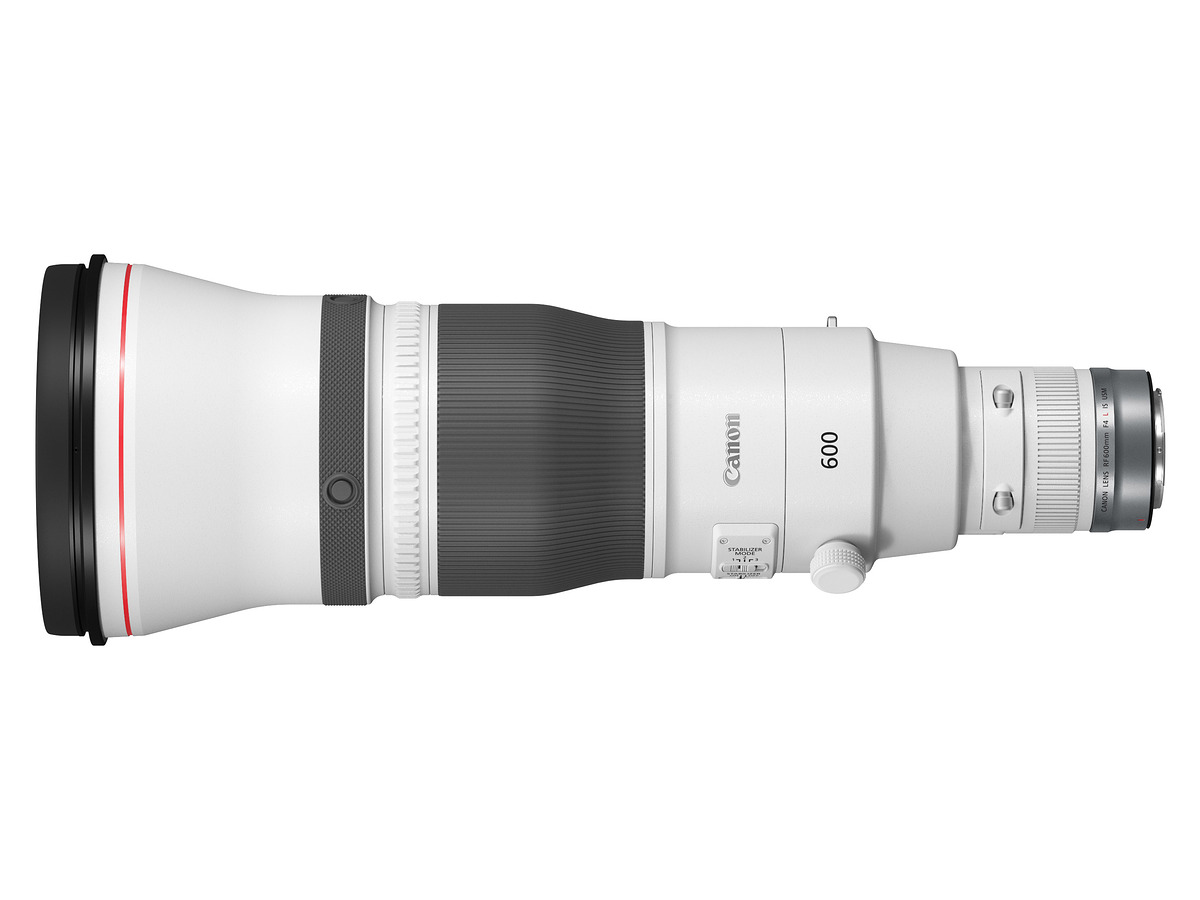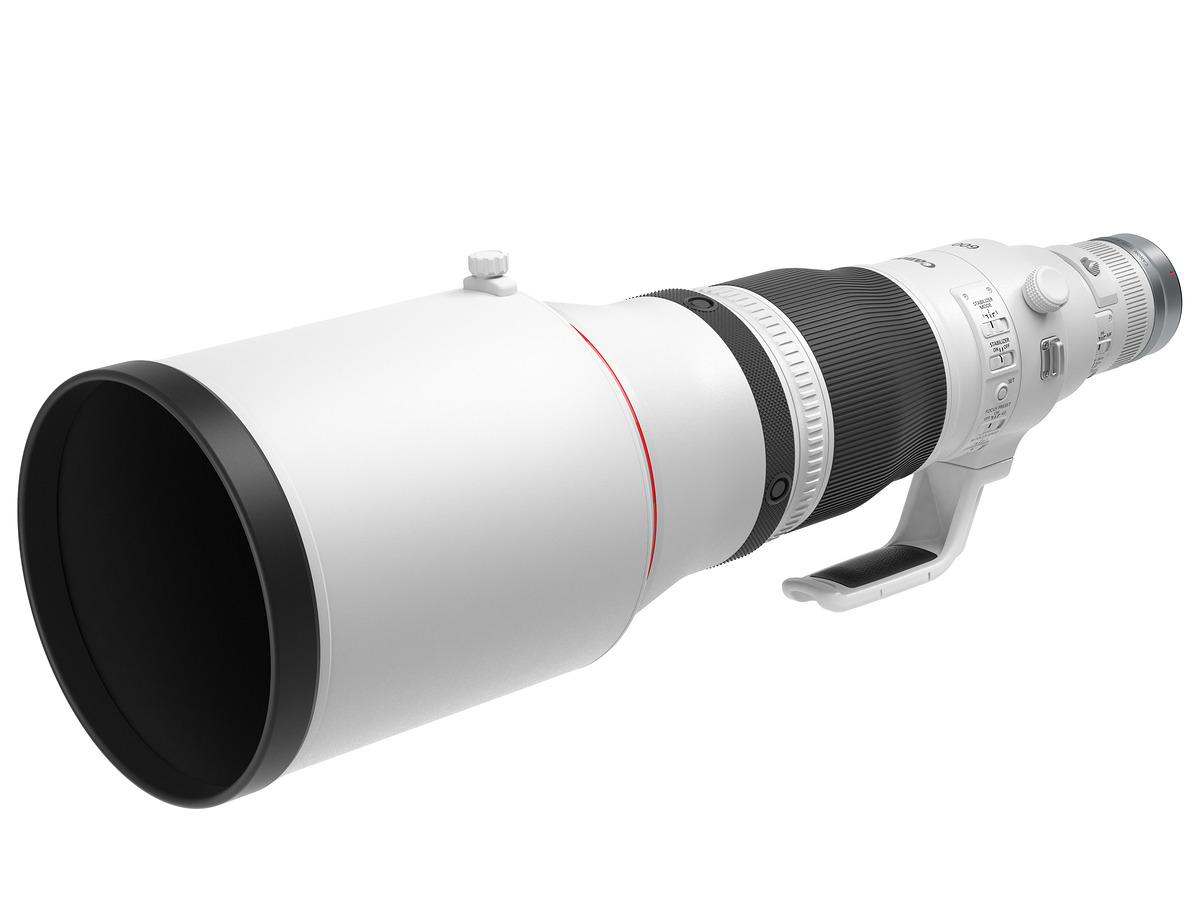 We don't yet have word on when these lenses will be made available to the public, but it is estimated that sales will start in June 2021. Keep an eye on Orms Direct to find out when these lenses drop!
CANON'S NEW MOBILE FILE TRANSFER APP
Lastly, Canon has released an exciting new Mobile File Transfer app. The app is meant to assist pro photographers who need to transmit images from locations that don't have network access. Compatible cameras can connect to either an Android or Apple iOS device wirelessly or using a USB cable. The images can then be transferred to FTP servers–even those using secure SFTP or FTPS protocols!
Additionally, IPTC information and captions can be added to images as they are transmitted, using the app's text fields, the device's voice assistant or from a pre-made .xmp file. The app can be set to Auto Transfer to FTP images as they are shot, or the photographer can choose which images to send by viewing them on the camera. It is also possible to select a range of image files by date, thumbnail or "not transferred" status. The photographer can even crop the images and add star rating information.
The Mobile File Transfer app will offer a practical, everyday solution for pro news and sports photographers who need to file pictures for client as quickly as possible. This is a particularly exciting development considering the increasing rollout of 5G services and handsets.