Filmmakers, content creators and one-man video production teams, listen up! DJI is bringing you the next generation of world-class stabilisation with the all-new DJI RSC 2 and RS 2. An improvement over their predecessors in every conceivable way, this latest generation of handheld gimbals offers unrivaled, reliable stabilisation to up your video game with smooth, precise and dynamic camera movements. Let's unpack these exciting new releases from DJI so you can figure out which one will suit your video creation workflow best.
THE DJI RSC 2
The DJI RSC 2 picks up where the Ronin-SC left off, providing professional-level stabilisation in a compact form factor, thanks to DJI's Titan Stabilisation Algorithm and the RSC 2's innovative design. This gimbal is constructed to support the mirrorless cameras and DSLR bodies of one-man videography crews and on-the-go content creators.
Need a point of reference when comparing the RSC 2 to its predecessor? You can review our write up of the Ronin–SC from last year to get a refresher of the key specifications.
Let's kick it off with the enhanced performance this new handheld gimbal offers. While it only weighs 1.3kg, the RSC 2 boasts a 50% improved motor performance over the Ronin-SC and is able to support up to 3.0kg. It is compatible with most widely used camera brands, including models from Sony, Nikon, Panasonic, Fujifilm, Canon and Blackmagic. Now, depending on the compatibility with the camera, one-man-band filmmakers can start/stop video recording, activate follow focus and adjust exposure parameters like ISO and aperture on the gimbal. These parameters are controllable via a 1-inch screen located on the RSC 2.
The RSC 2 offers 14 hours of battery life and the battery can be charged from 0-70% in only one hour. The new and unique foldable design makes the gimbal more compact than ever before and allows for quick transitions between the upright, flashlight, portrait, underslung, briefcase and storage configurations. This makes it ideal for those who shoot with relatively lightweight setups and need robust performance in a travel-friendly form factor.
Exciting advanced features include SuperSmooth, which offers added stability for lenses at up to 100mm equivalent focal length when used in conjunction with the Ronin Lens-Fastening Strap. ActiveTrack 3.0 provides improved subject following capabilities via the Ronin app and the same app gives you the ability to control the gimbal via your smartphone (Force Mobile). Finally, the RavenEye WiFi Image Transmitter allows you to watch your footage via the Ronin App and enhances the performance of any Force Mobile capabilities.
You can pre-order your DJI RSC 2 as a standalone unit or as part of a combo on Orms Direct.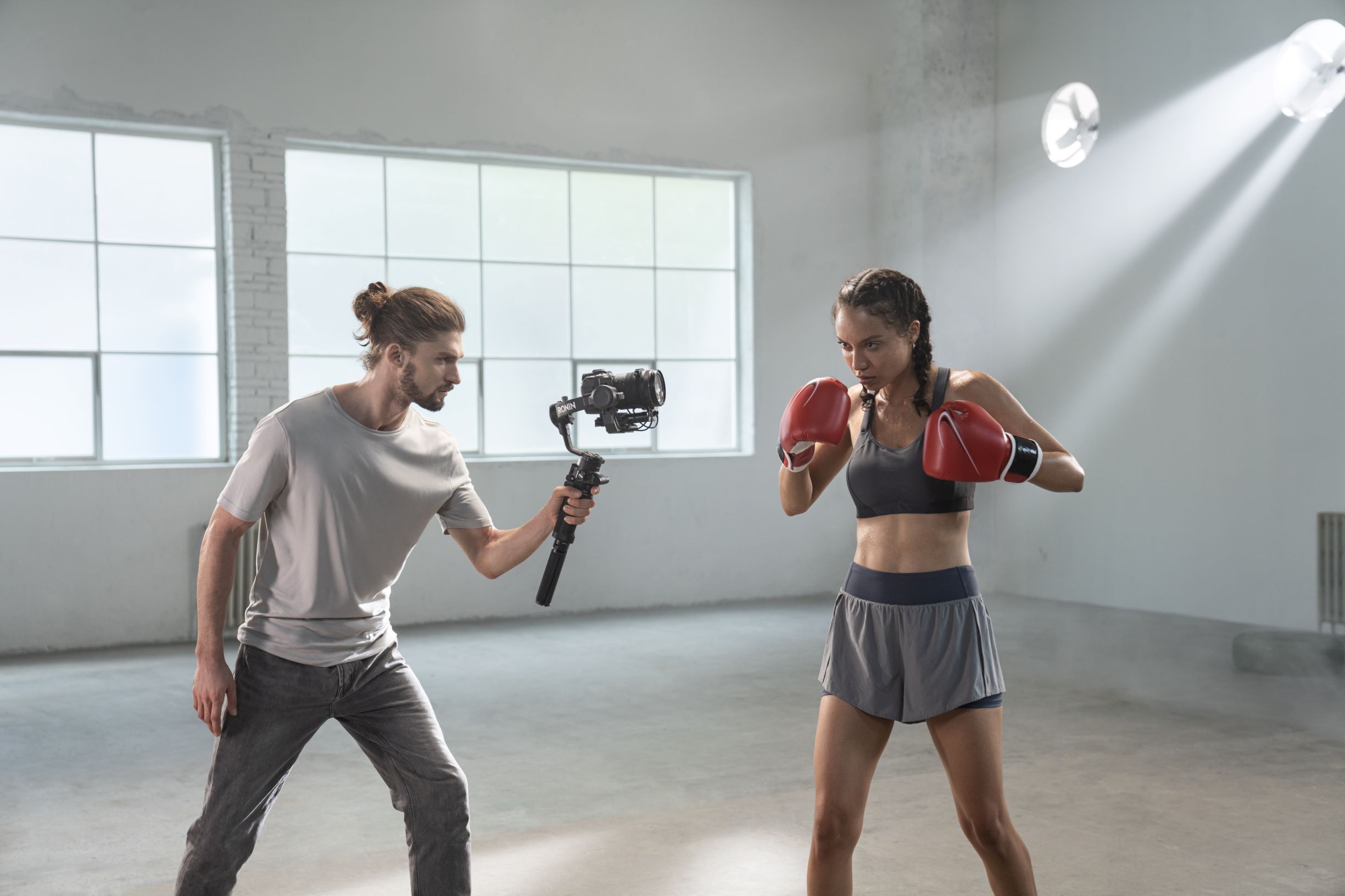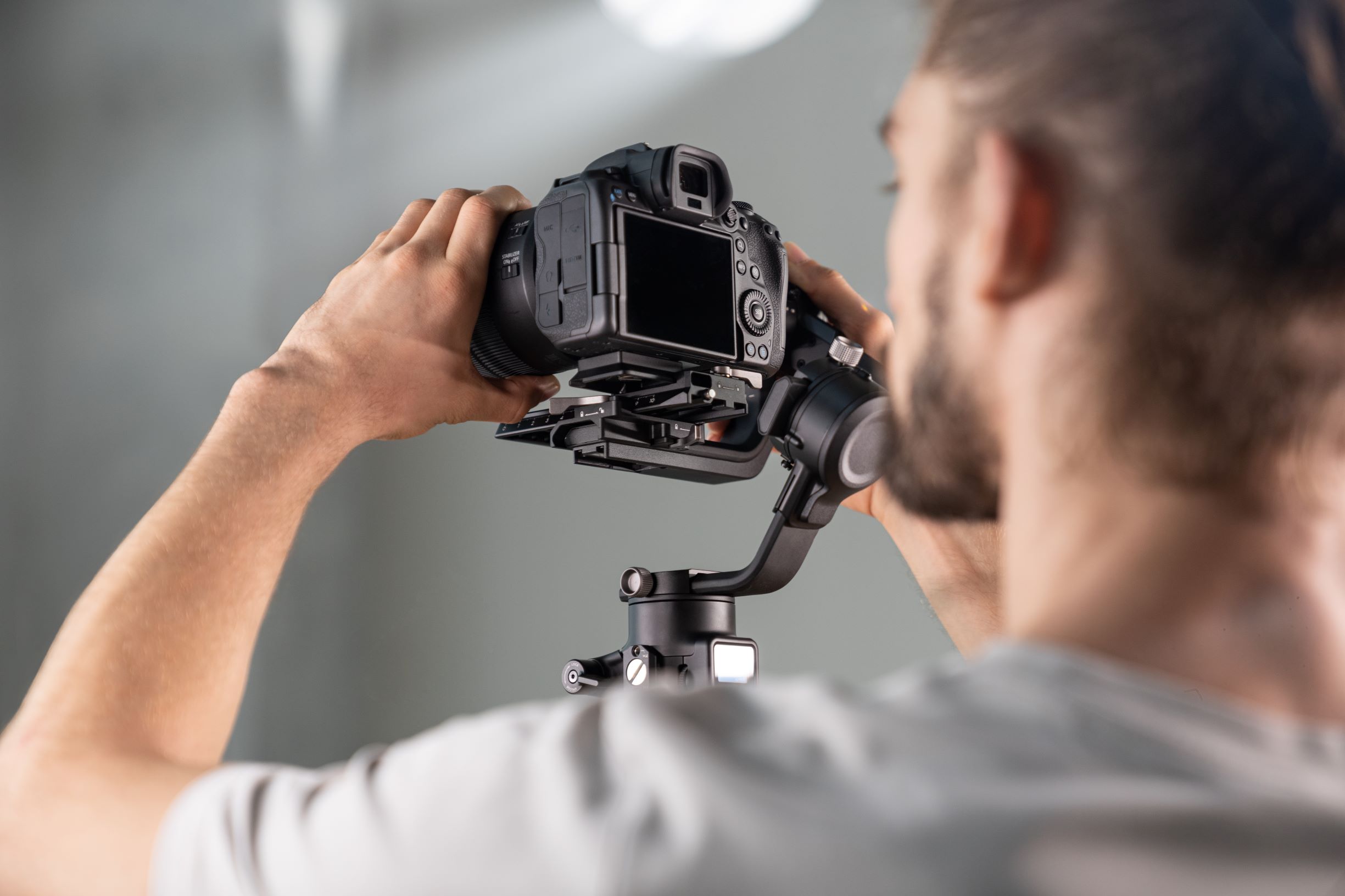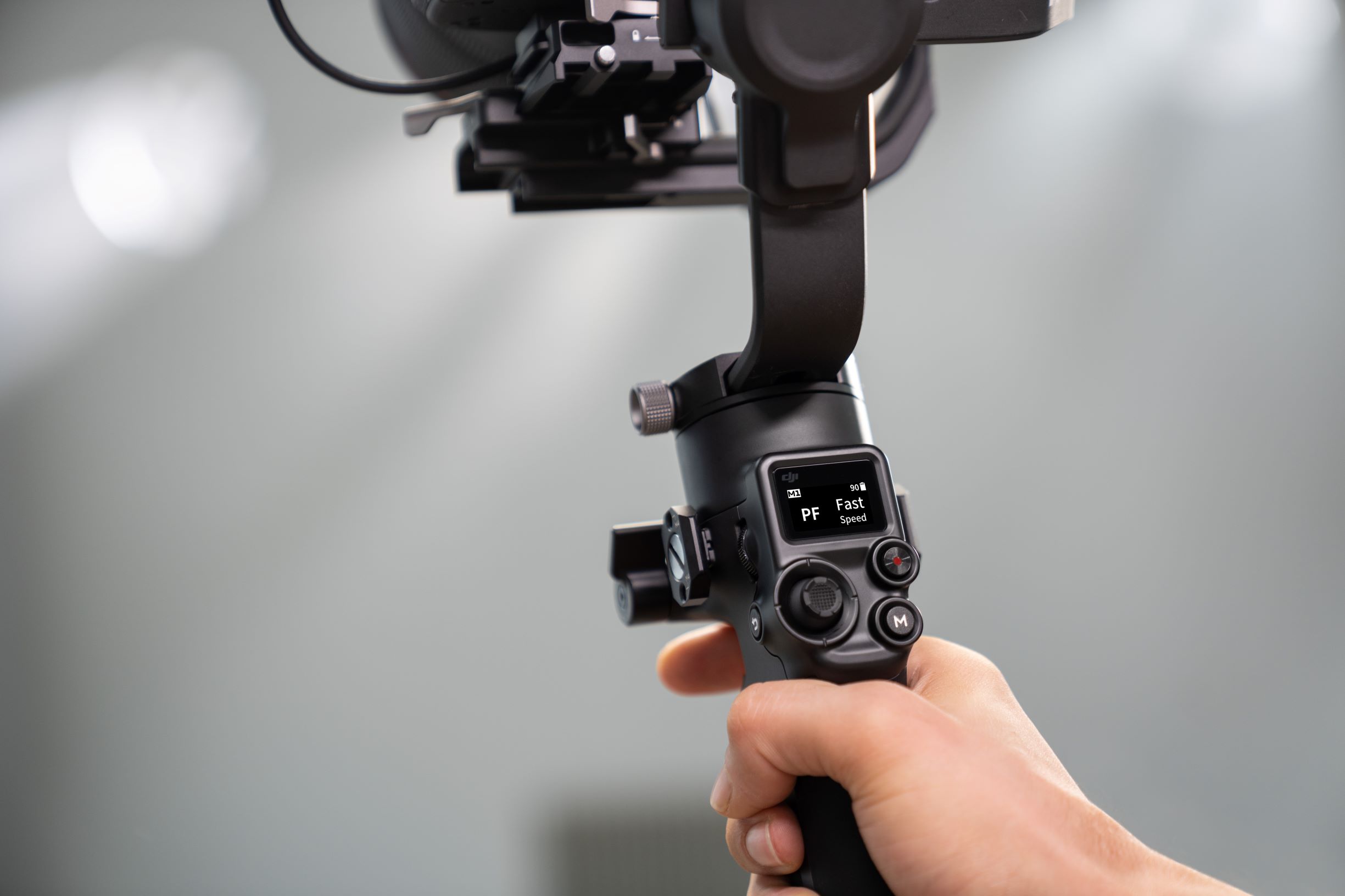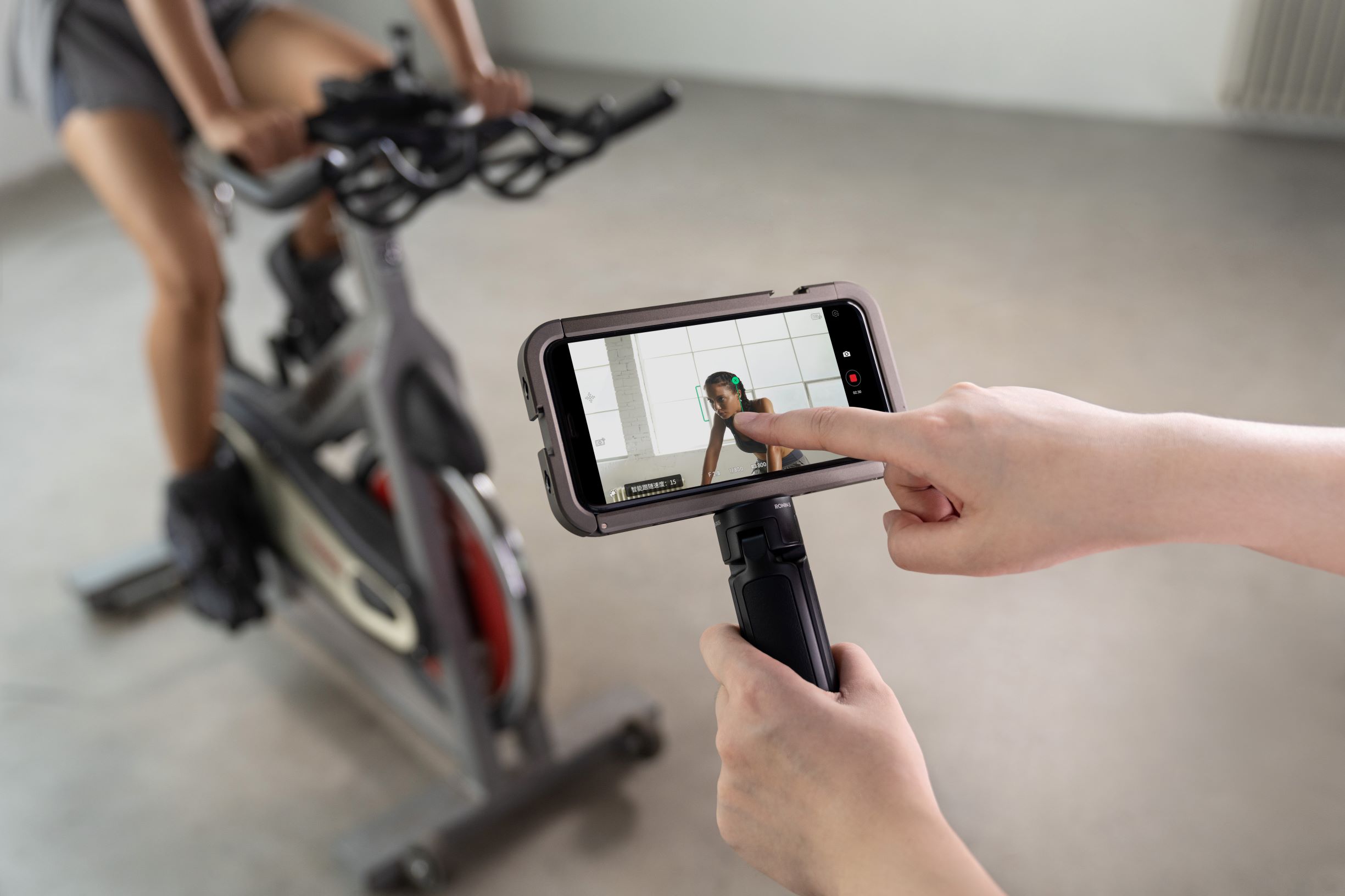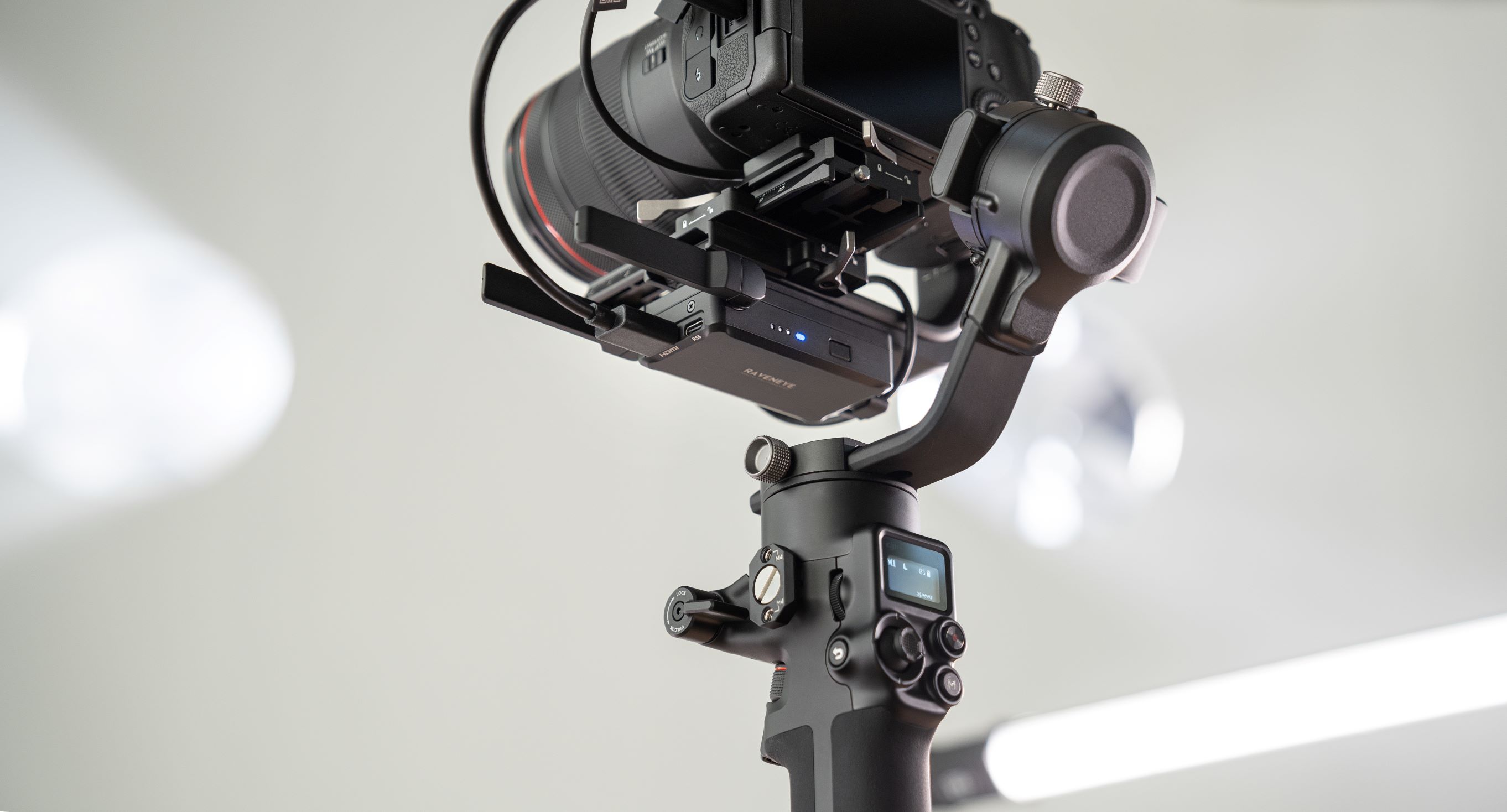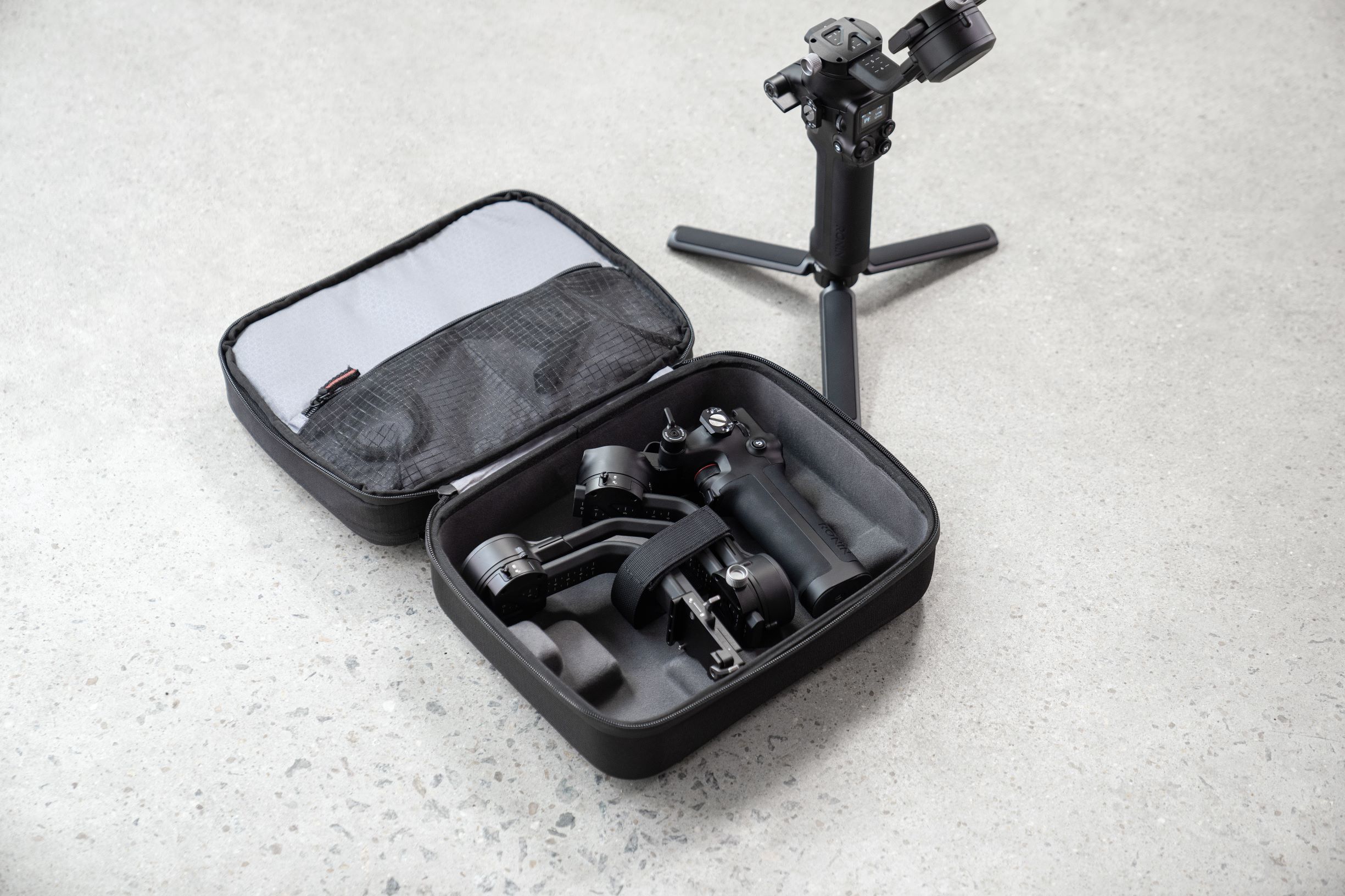 THE DJI RS 2
Do you remember how the DJI Ronin-S performed? If you need a reminder before you dive into our write up of the RS 2, check out this blog post we wrote when the Ronin-S launched or this review of the Ronin-S by content creator Sulaiman Peck.
Take a step back: we're bringing out the big guns to play. The DJI RS 2 takes all the beloved features of its predecessor and kicks it up yet another notch. Constructed from monocoque carbon fibre, this gimbal weighs only 1.3 kg, but can support payloads of up to 4.5 kg, allowing it to offer the highest weight-to-payload ratio in the industry right now. As with the RSC 2, the RS 2 is compatible with many professional camera models from popular brands, including Blackmagic, Fujifilm, Panasonic, Nikon, Canon and Sony.
In terms of other physical improvements over the last model, the RS 2 features a 1.4″ full-colour touchscreen that delivers quick access to ActiveTrack 3.0 capabilities, right on the screen, rather than through an app on your smartphone. This touchscreen also gives you the ability to start/stop recording and change settings like ISO and aperture on the gimbal itself.
The RS 2 is powered by DJI's best battery yet, able to support your rig for up to 12 hours and recharge from 0-80% in an hour. It also employs a cartridge design for snugger battery mounting and swifter swaps. Further physical advancements include the two RSA ports that are NATO compatible and USB-C connectivity options for focus motor connections and RSS camera control. Finally, a built-in front dial placed above the trigger works with a mounted Focus Wheel for more precise focus and zooming control.
Other features the RSC 2 and RS 2 share include SuperSmooth, which allows you to mount and stabilise lenses at up to 100mm equivalent focal length, the RavenEye WiFi Image Transmitter, giving you remote gimbal control and FHD live view of your video frame, and Force Mobile, whereby you can control the RS 2 by simply moving your smartphone.
The RS 2 empowers you to unleash your creativity like never before. Try Time Tunnel, the feature that combines a 360 degree roll with a hyper-lapse to twist the fabric of space and time. There's also the tried and tested Track functionality, which lets you create a repeatable camera movement path for those scenes that demand tightly choreographed blocking. An exciting new addition to the RS 2's creative arsenal is the 3D Focus System, which utilises ToF sensors to measure the distance between lens and subject to ensure a sharp image, even in low-light conditions. This system's capabilities allow you to rapidly autofocus on manual, large-aperture lenses.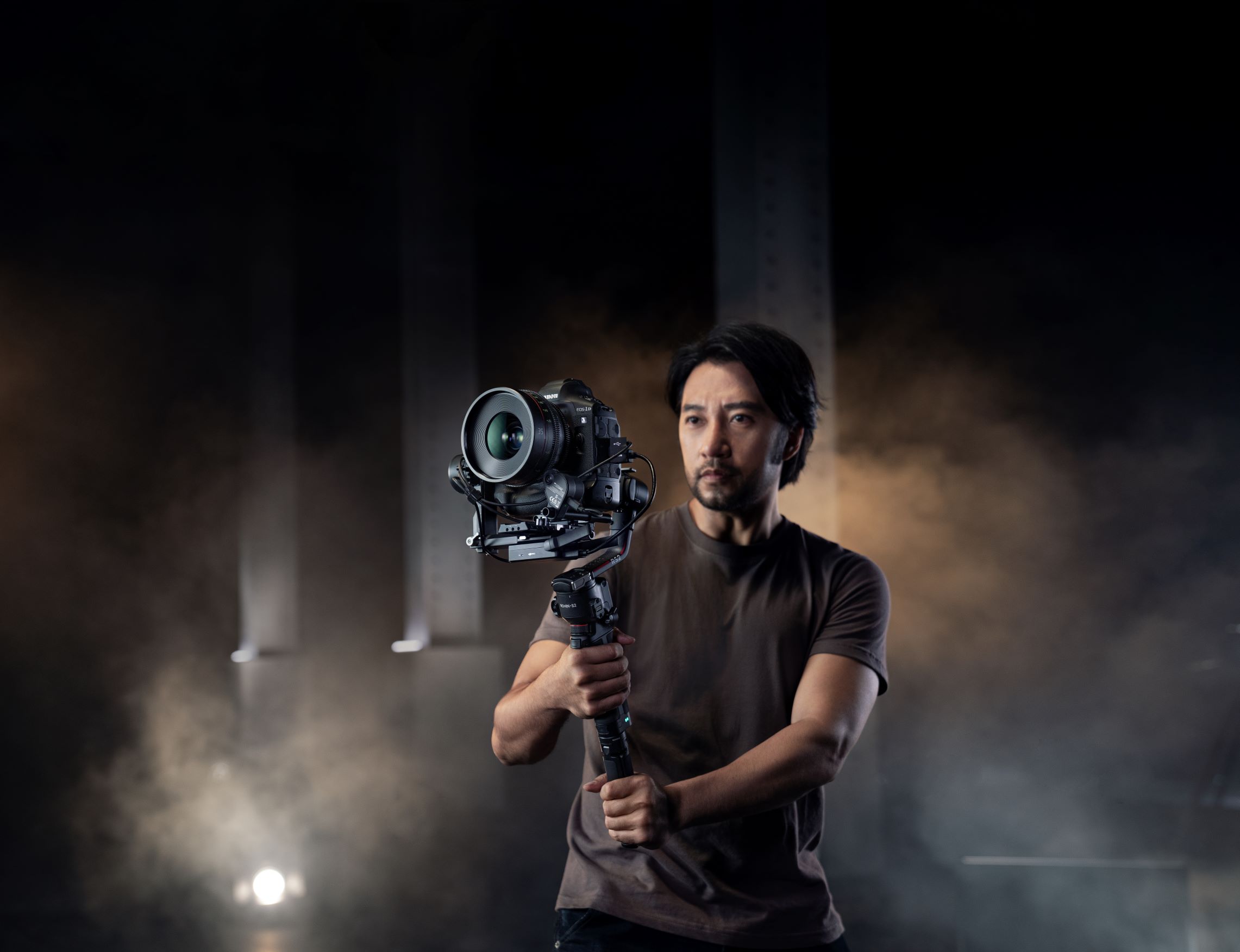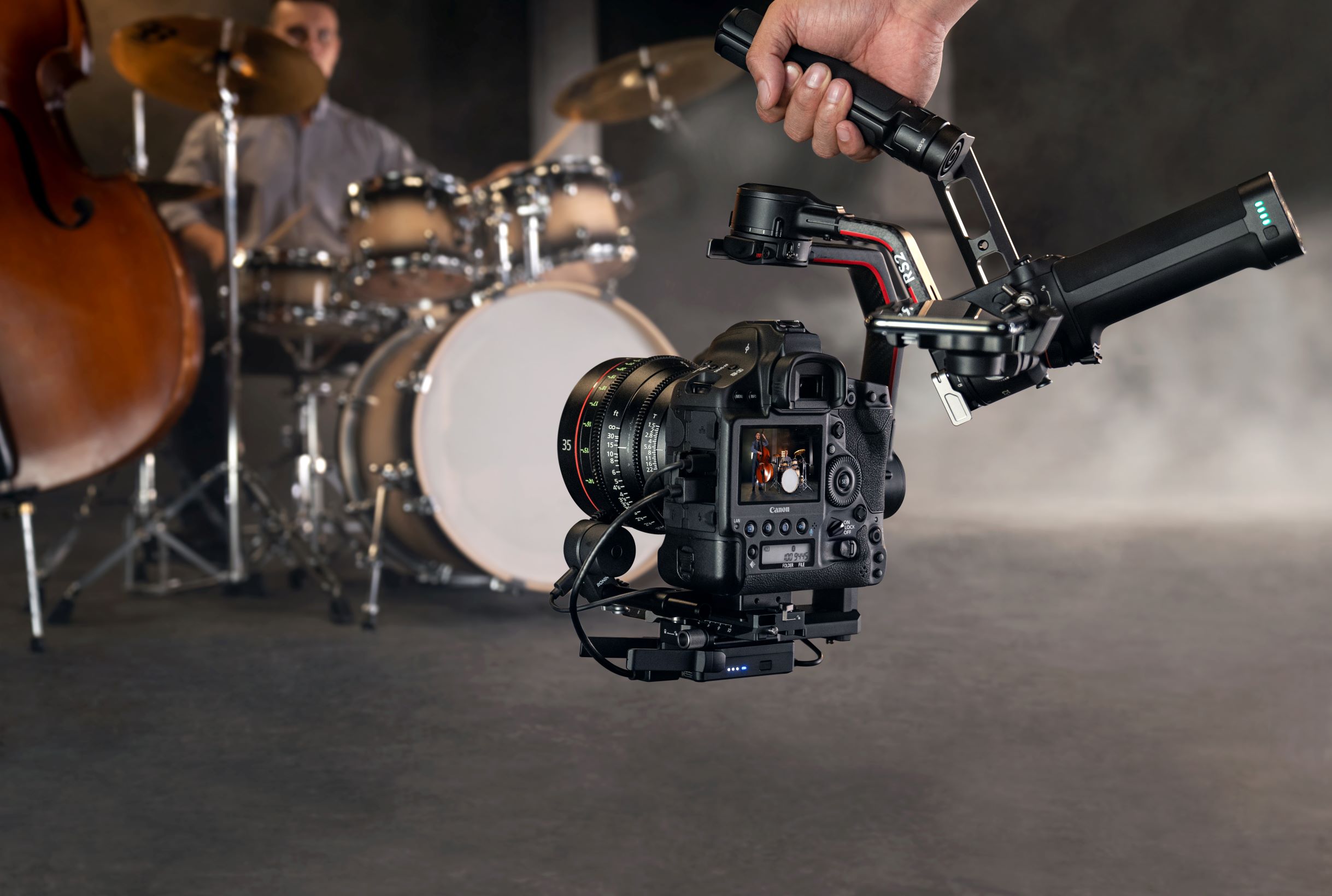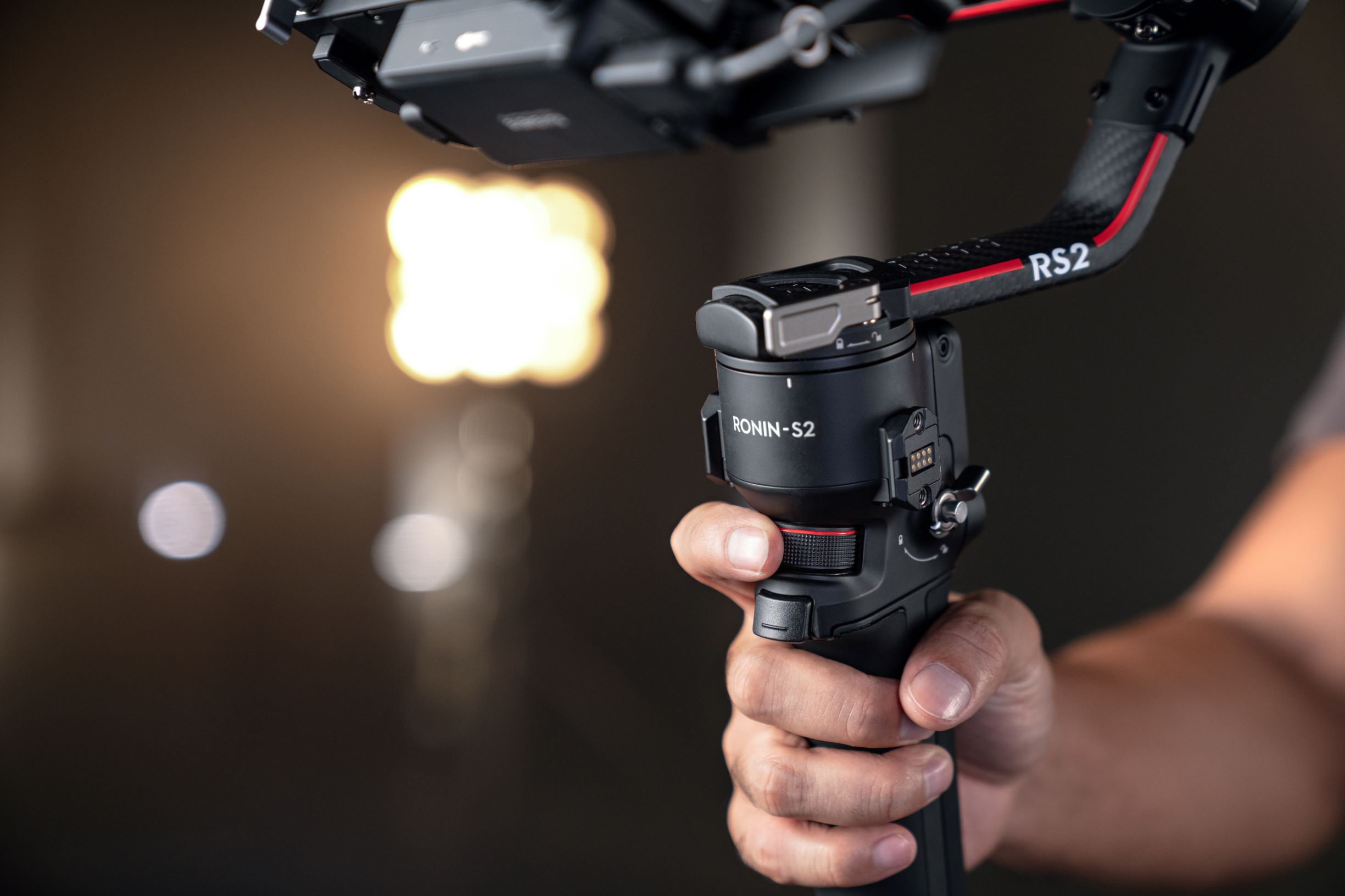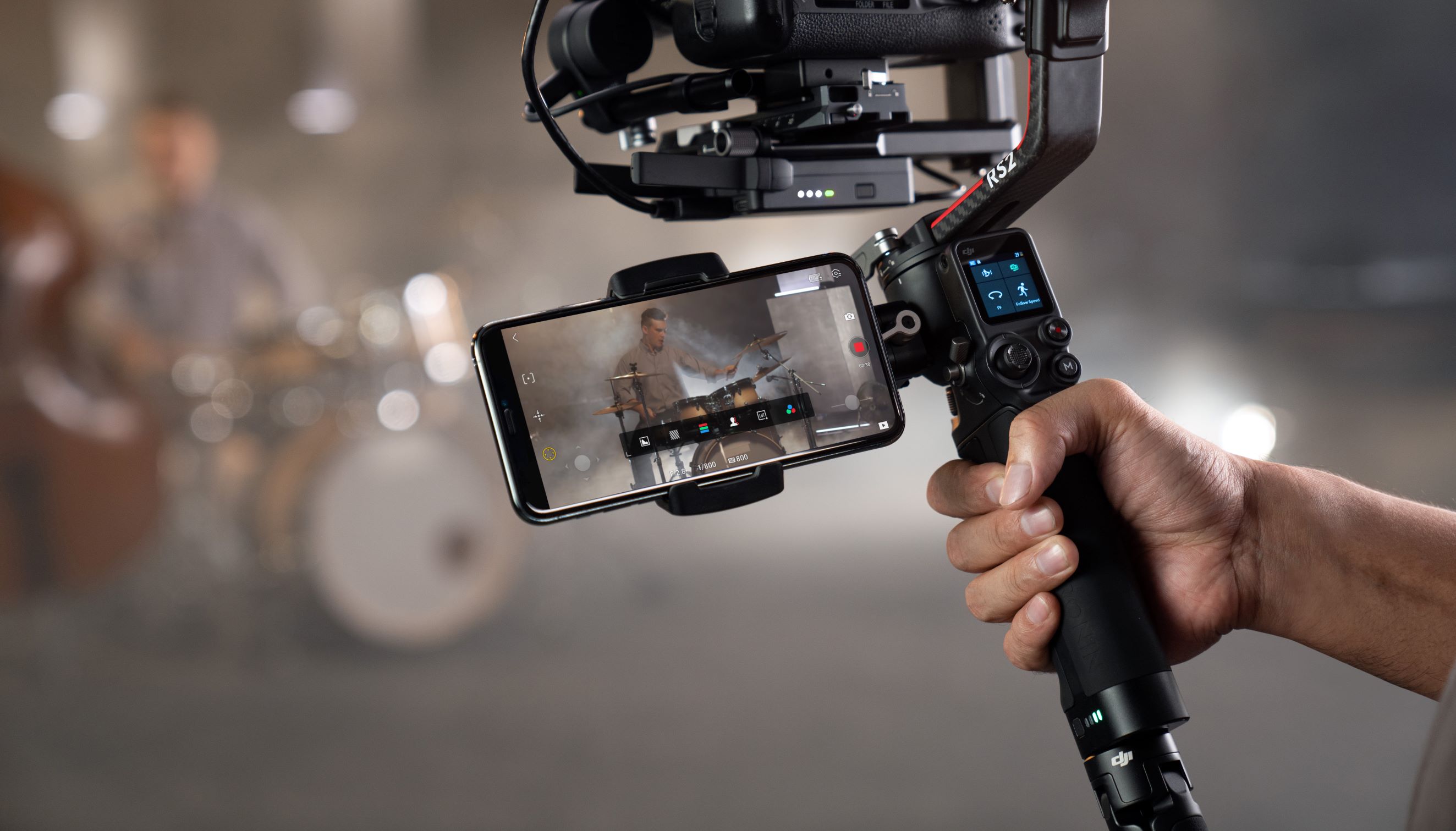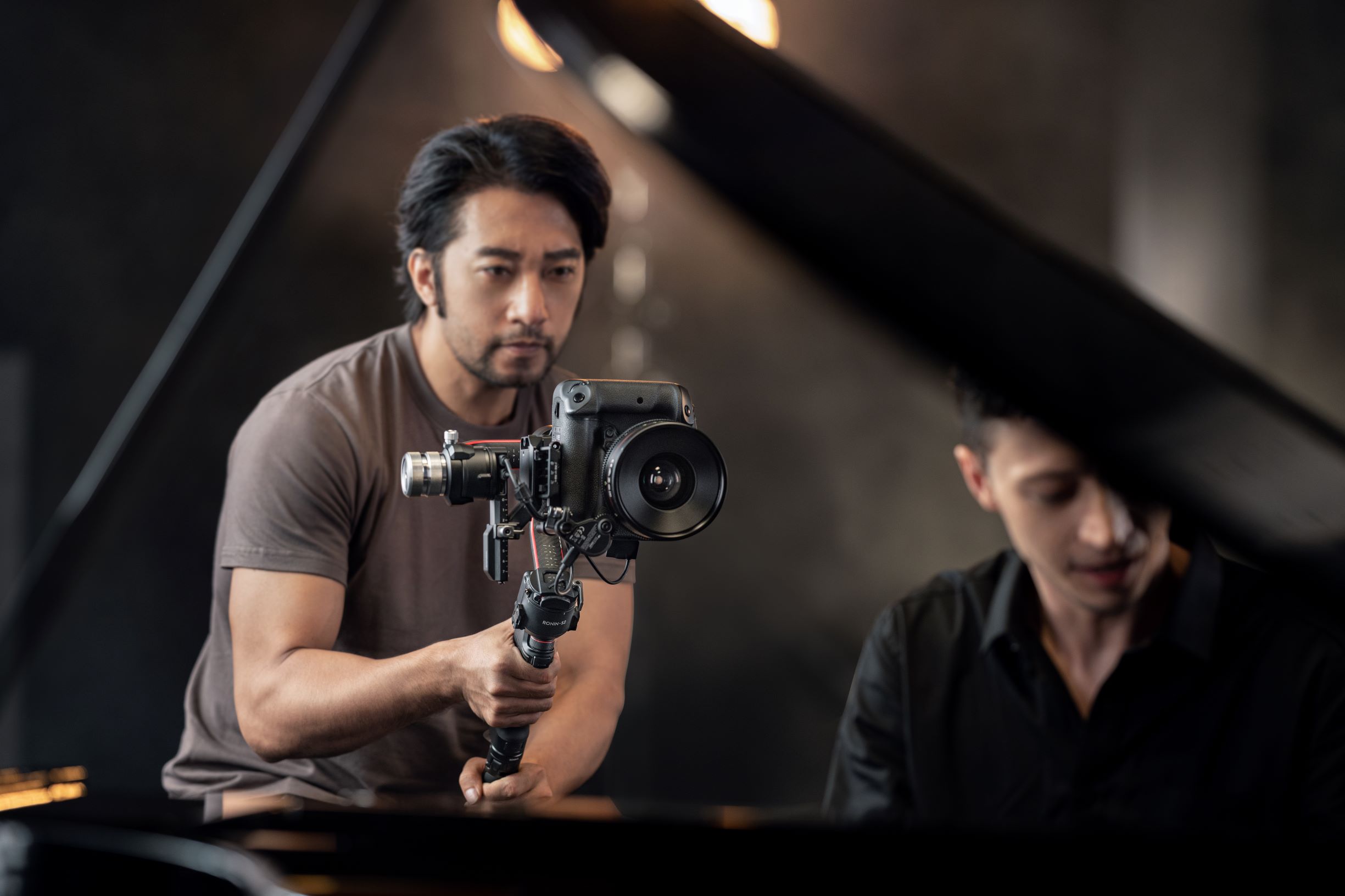 The DJI RS 2 is available as a single unit on Orms Direct, or you can purchase it as part of the Pro Combo, which includes a phone holder, focus gear strips and a plethora of additional cabling options.